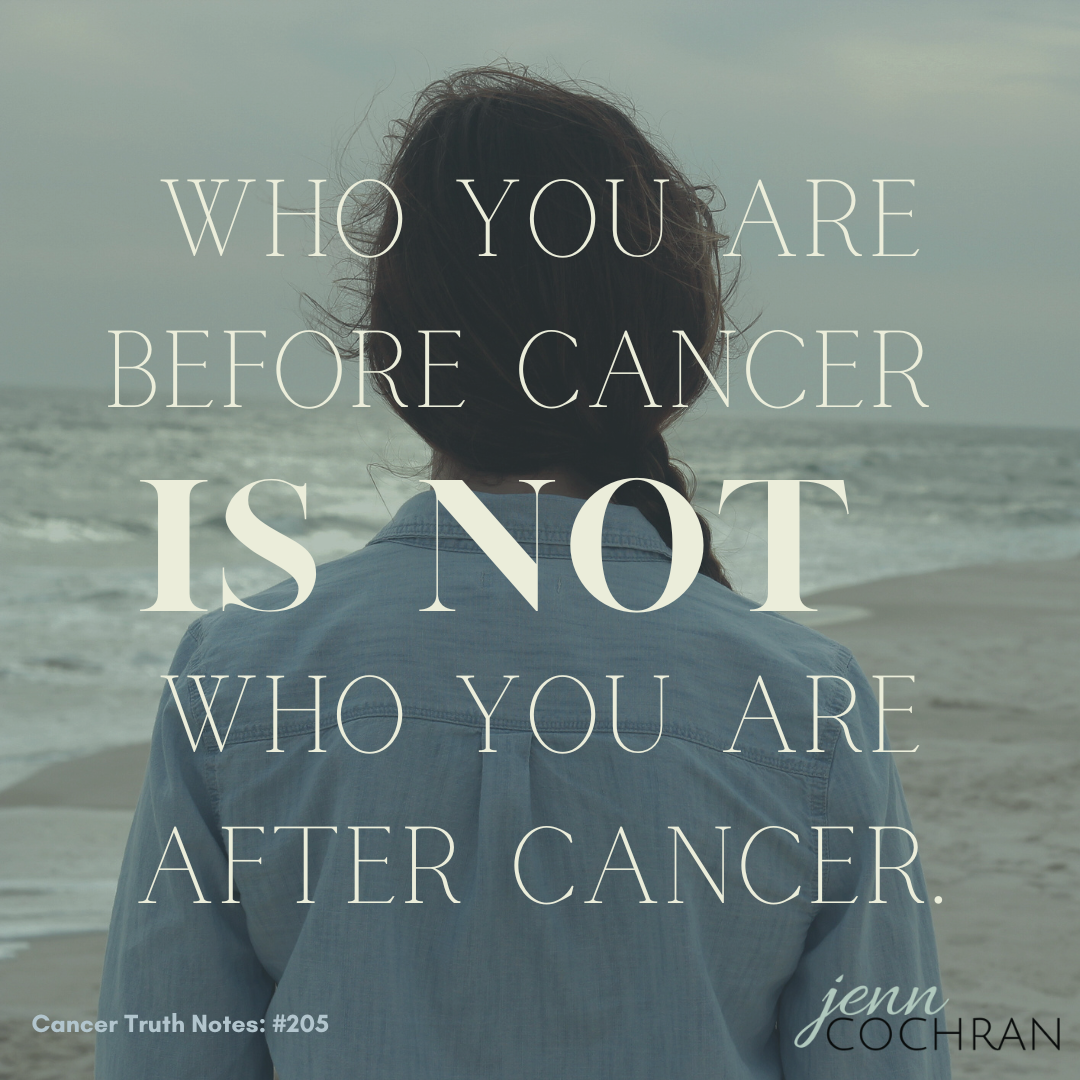 Who you are before cancer is NOT who you are after cancer.
This is just a fact, no matter how much we would like to think that we go through treatment and go back to being who we were before. Diagnosis and treatment are a form of trauma, physically and emotionally. Let's be honest, possibly financially as well.
The great part about that is you get to choose who you are. You get to choose how you define yourself. Maybe you were employee of the year in a job you really didn't love and now you are a world traveler, because you see the value of using your vacation days! Maybe you were in a relationship with someone who couldn't show up for you and now you are putting yourself first and letting go of what doesn't work anymore. 
Who are you choosing to be today?
Continue the conversation in the facebook group Surviving is JUST the Beginning or follow me on Instagram.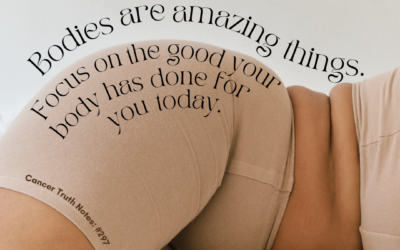 Cancer Truth Note: #297 Using negative words to describe your body brings you down. Bodies are amazing things. Focus on the good your body has done for you today. See how your mood and perspective shift. I often hear people use really harsh language when they talk...
read more