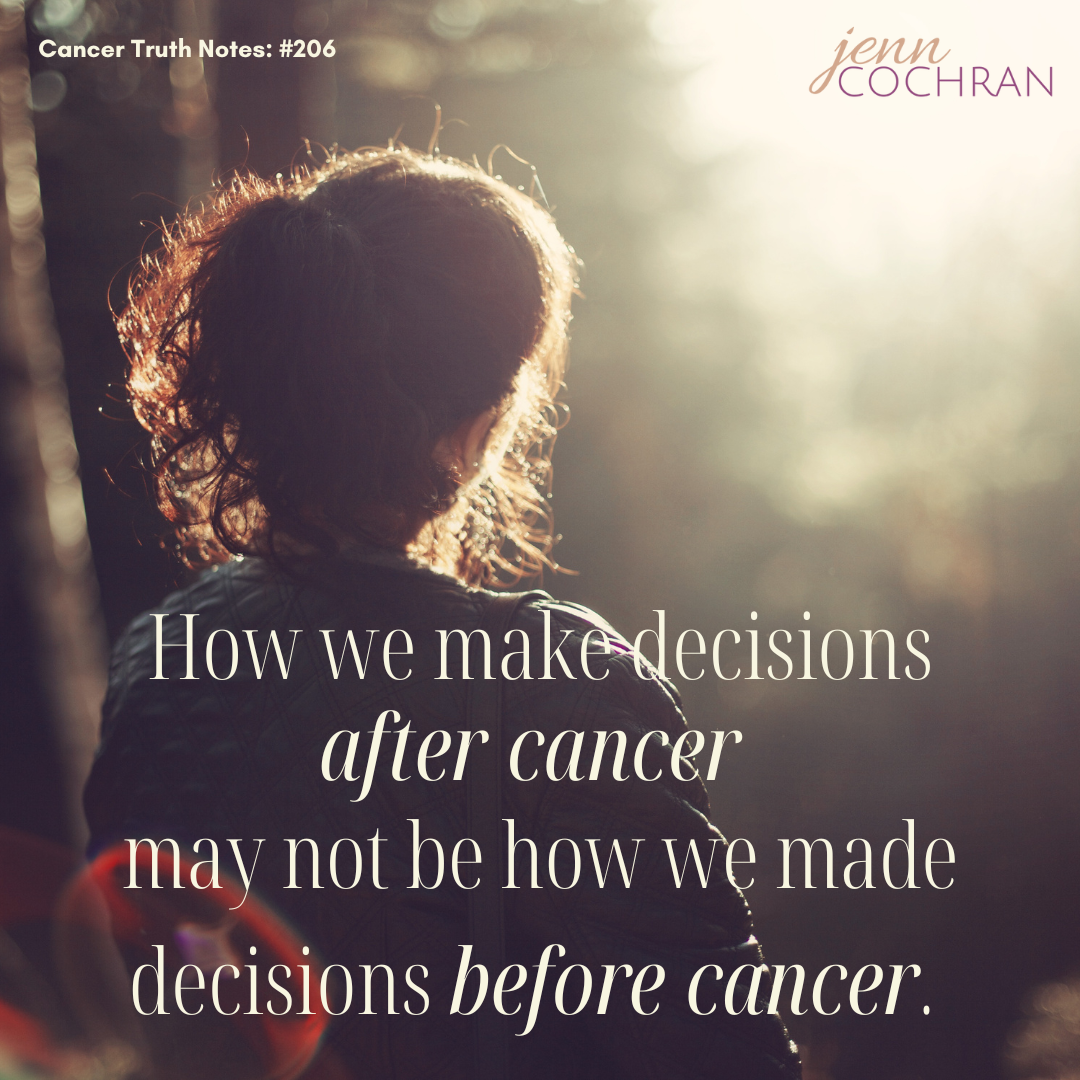 How we make decisions after cancer may not be how we made decisions before cancer.
I do not have children, I am guessing this manner of decision making may not be that different from how you make decisions after having kids. There is new information to consider.
Imagine the roles you play in your life are sitting around a table: girlfriend/boyfriend/wife/husband, parent (pets count), employee, volunteer, You (never forget you actually have your own seat), and now cancer survivor.
Whether we like it or not, the role of cancer survivor is going to put its finger on the scales when you are making decisions.
My husband and I have always been travelers. Traveling is something we love to do together. Post cancer we are not waiting to take the big trips. Tomorrow is not promised to any of us. As Danny Devito's character in the latest Jumanji movie says, "Getting old is a gift."
What are you putting off until later that you would regret not doing? What step can you take today toward making it happen?
Continue the conversation in the facebook group Surviving is JUST the Beginning or follow me on Instagram.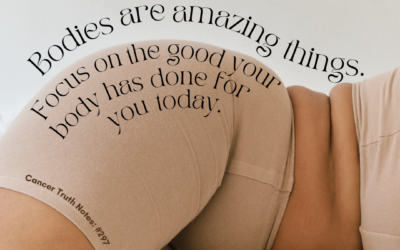 Cancer Truth Note: #297 Using negative words to describe your body brings you down. Bodies are amazing things. Focus on the good your body has done for you today. See how your mood and perspective shift. I often hear people use really harsh language when they talk...
read more