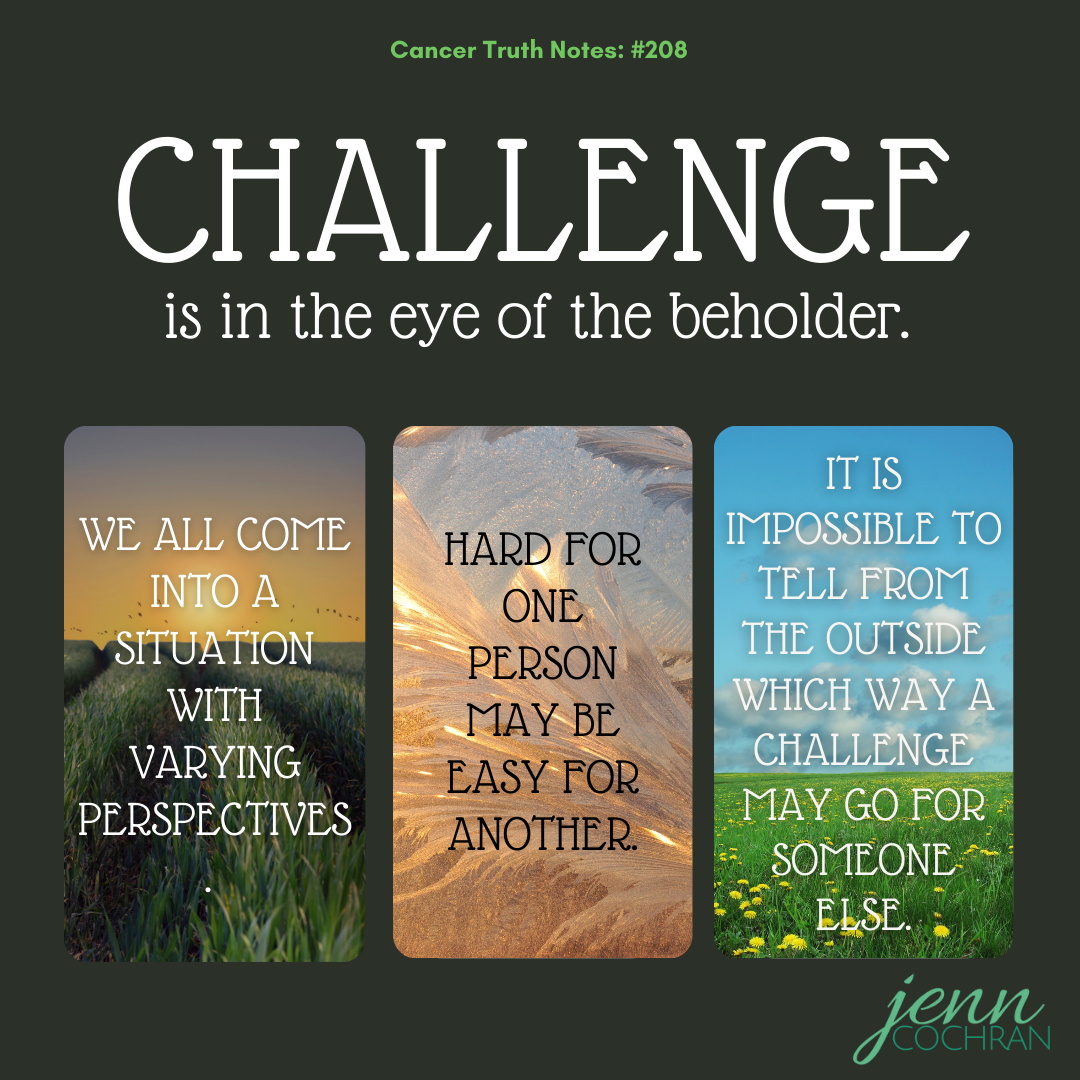 Challenge is in the eye of the beholder. We all come to a situation with varying perspectives. Hard for one person may be easy for another. It is impossible to tell from the outside which way a challenge may go for someone else.
Yoga class is a great place to experience this.  Everybody is put together a little differently. Some people have short limbs and a long body, maybe long limbs and a short body, or maybe a long body and long limbs, or all small. One thing is certain we are all a little different with different strengths. 
When I give options in a class, I do not label them as easier or harder. They are different options that may be experienced differently by different people.
You definitely cannot judge a book by its cover. I was working with a client with a number of physical challenges. Walking and sitting upright for any length of time was very challenging. Yet, he could stand and balance on a large exercise ball 3 feet off the floor. He was an elite skier before accidents and challenging surgical outcomes had impacted his body. He was rebuilding the strength to stand and sit for long periods of time, but his ability to balance was off the charts!
While who we may be now is a new version, we carry with us parts of the older versions of ourselves. The versions that have done hard things and may know exactly how to navigate or learn a new way.
What challenge have you faced that in hindsight was easier than you thought? On the flip side what did you think would be easy that turned out to be harder?
Continue the conversation in the facebook group Surviving is JUST the Beginning or follow me on Instagram.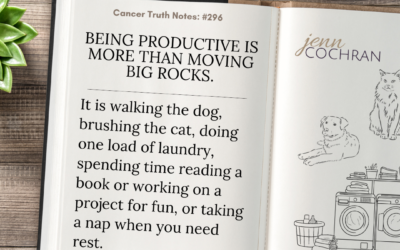 Cancer Truth Note: #296 Being productive is more than moving the big rocks. It is walking the dog, brushing the cat, doing one load of laundry, spending time reading a book or working on a project for fun, or taking a nap when you need rest. A cancer diagnosis often...
read more