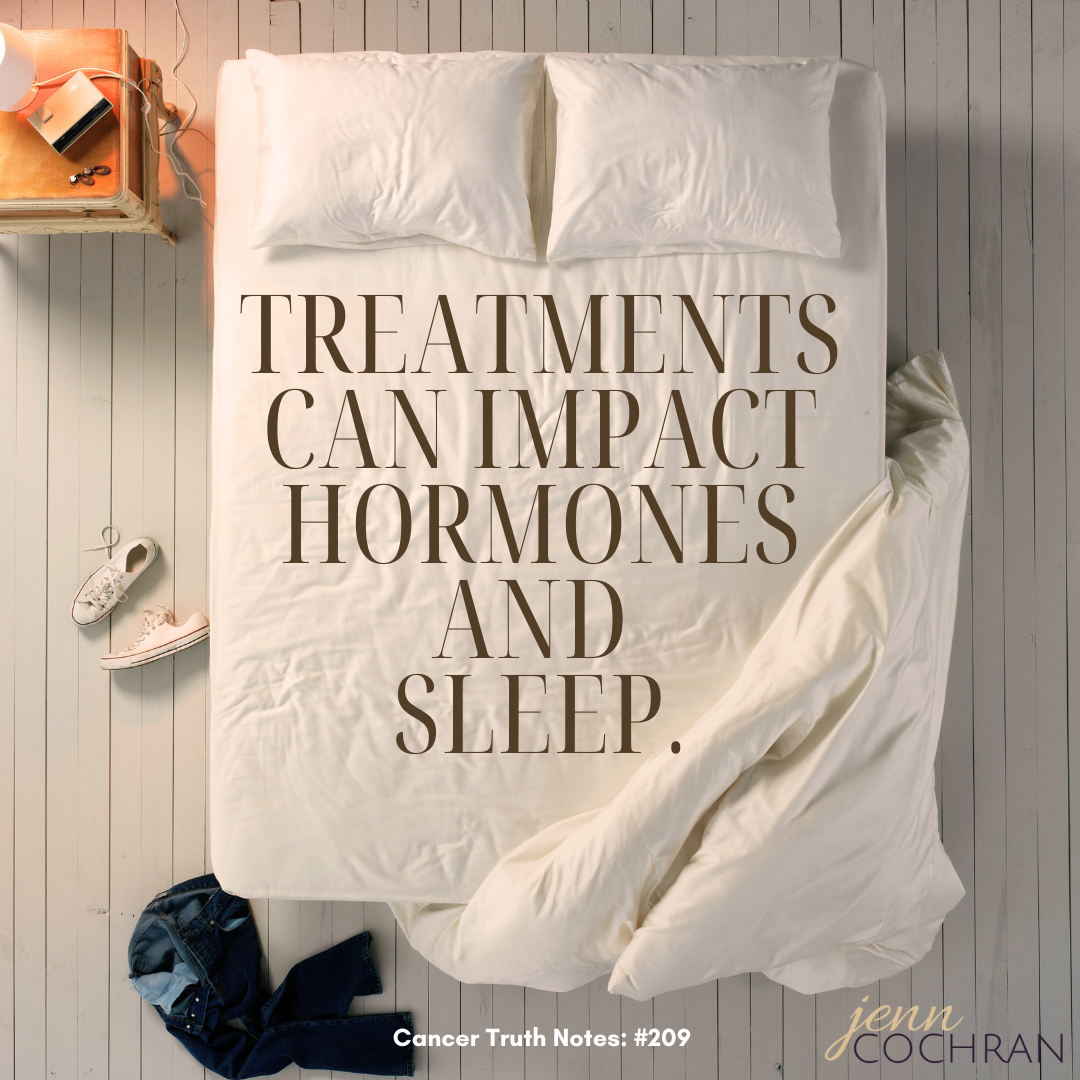 Treatments can impact hormones and sleep.
There are a lot of things about cancer survivorship that can disrupt our sleep. You may not even consider that treatments impact on your hormones might be one of them.
For women this can also be a peri/post menopause concern as well.
The sleep foundation has many great tips and tricks for improving sleep. There are also a number of great articles about how to improve your sleep, like this one that looks at how the color of light impacts our sleep (https://www.sleepfoundation.org/bedroom-environment/what-color-light-helps-you-sleep).
Did you have a hormone targeting treatment? Has your sleep been impacted?
Continue the conversation in the facebook group Surviving is JUST the Beginning or follow me on Instagram.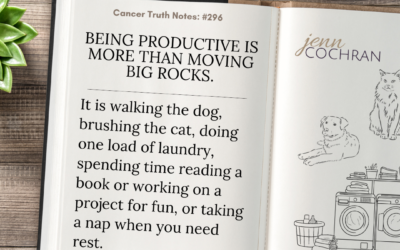 Cancer Truth Note: #296 Being productive is more than moving the big rocks. It is walking the dog, brushing the cat, doing one load of laundry, spending time reading a book or working on a project for fun, or taking a nap when you need rest. A cancer diagnosis often...
read more