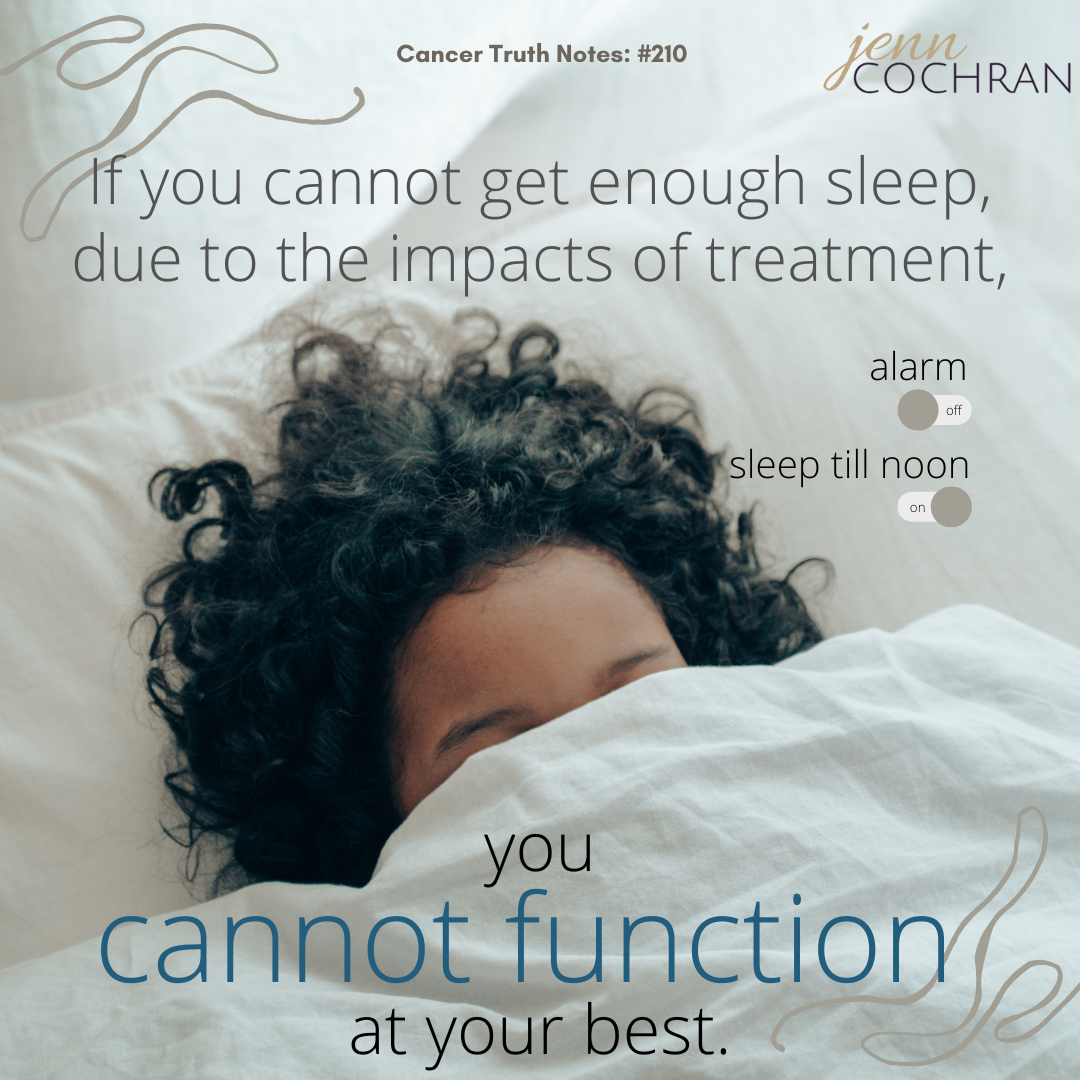 If you cannot get enough sleep, due to the impacts of treatment, you cannot function at your best.
Following my recent surgery I was having trouble sleeping. Which made perfect sense. I am a restless sleeper and I had five mini sets of stitches. As soon as I rolled over I woke up.
I have always been a great sleeper. I figured once I was healed my sleep would go back to normal. No such luck. It also does not help that I am a night owl. By their nature, night owls get less hours of sleep than morning people. 
Since my surgery I am making an effort to get to bed earlier so that I have plenty of time to fall asleep and hopefully stay asleep.
Have you experienced sleep interruptions? What is your most effective sleep strategy?

Continue the conversation in the facebook group Surviving is JUST the Beginning or follow me on Instagram.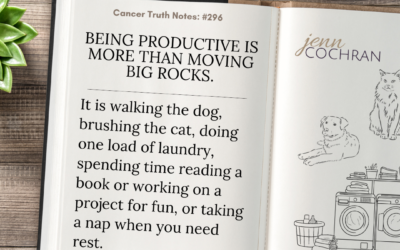 Cancer Truth Note: #296 Being productive is more than moving the big rocks. It is walking the dog, brushing the cat, doing one load of laundry, spending time reading a book or working on a project for fun, or taking a nap when you need rest. A cancer diagnosis often...
read more