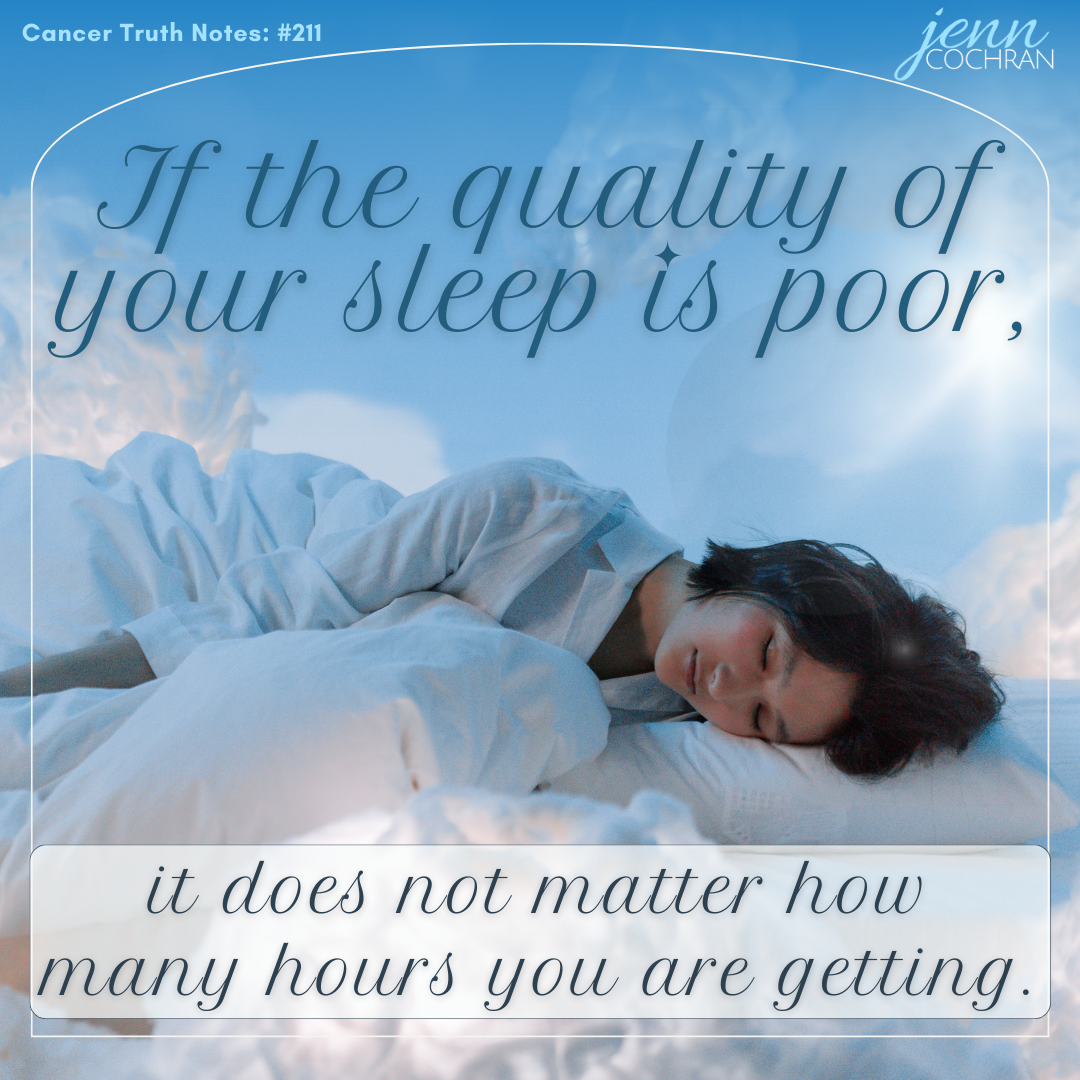 If the quality of your sleep is poor, it does not matter how many hours of sleep you are getting.
I mentioned yesterday that since my surgery, I am working on getting to bed earlier so that I get enough hours of sleep. In case you are not sure, adults need between 7 and 8 hours per night, kids and teens need even more.
I wear a watch that rates my sleep and how recharging my sleep quality was for my body. Sometimes I notice that my body battery got fairly well charged, even though my sleep score may only be fair. However, when my sleep score is poor, it is generally a sign that it is going to be a challenging day.
When we do not sleep well we do not just suffer from lower energy to accomplish the physical tasks of our day, but also from cognitive challenges. If you had chemo, you may already be navigating cognitive challenges. That makes it even more critical that we get enough sleep that is also recharging for our body and our brain.
Are you waking rested and ready to take on the day, or are you tired and drained? Do you have a sense of the true quality of your sleep?

Continue the conversation in the facebook group Surviving is JUST the Beginning or follow me on Instagram.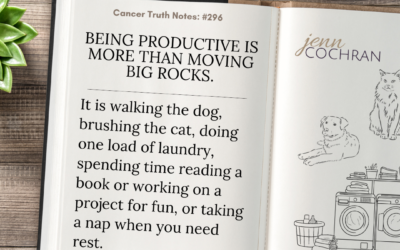 Cancer Truth Note: #296 Being productive is more than moving the big rocks. It is walking the dog, brushing the cat, doing one load of laundry, spending time reading a book or working on a project for fun, or taking a nap when you need rest. A cancer diagnosis often...
read more