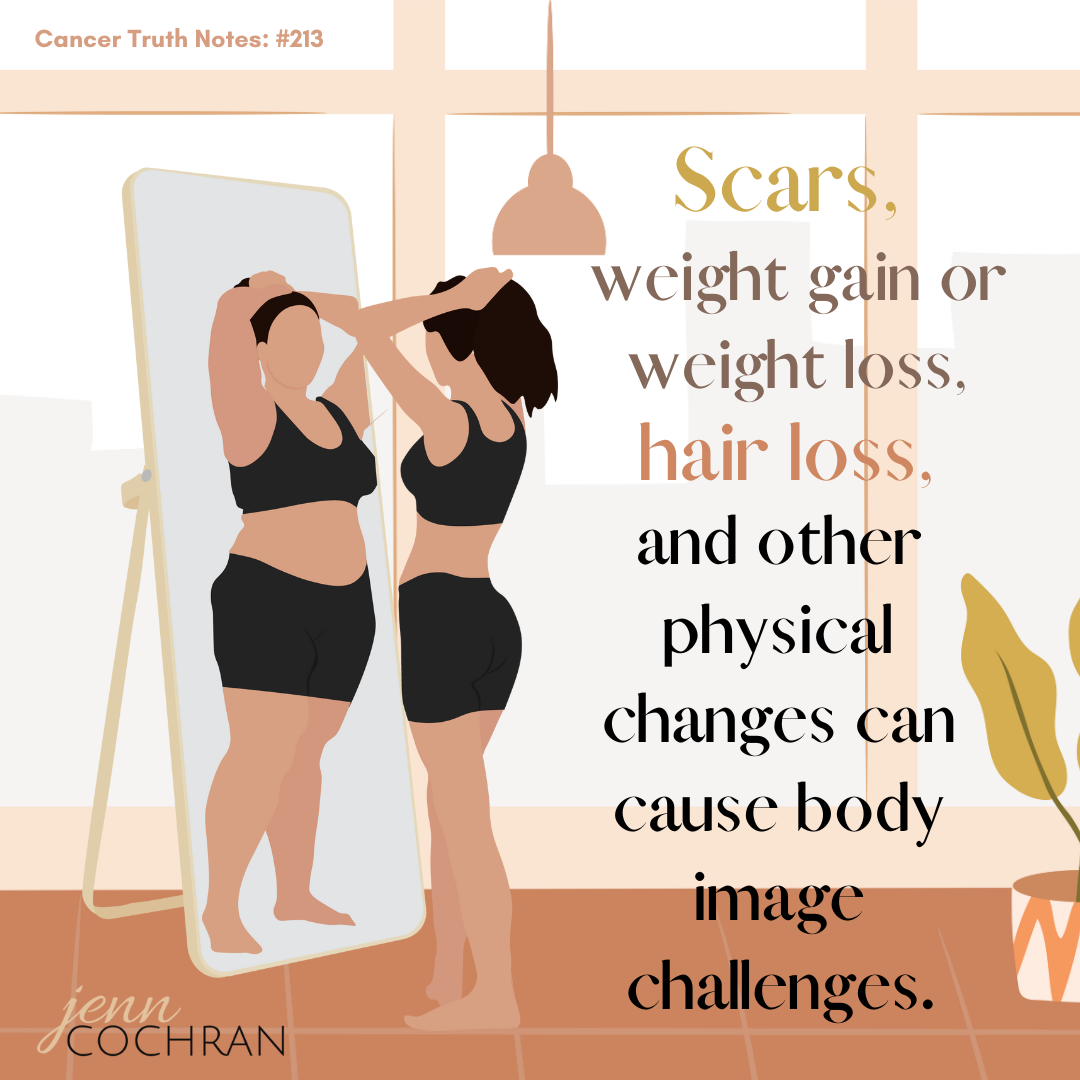 Scars, weight gain or weight loss, hair loss, and other physical changes can cause body image challenges.
Body image is not a topic that has featured heavily in the cancer truths to date. It is a very important area of concern for a lot of people.
Cancer has so many impacts on our body and like how we meet challenges, how the sight of scars, excess weight or weight loss, hair loss and other physical changes will impact us is very individual. 
For me losing my hair was not that big of a deal. Which might seem a little weird, I know that is a big one. I embraced hats and had a lot of them. What impacted me more was the length of time it took to actually get my hair growing back! It took 2 years before I had hair even remotely resembling my hair pre cancer. For many people a few months post treatment they are back to normal hair wise.
Scars and chronic pain can be a constant reminder and even though I often joke that I got an upgrade with my implants post bilateral mastectomy no reconstruction is without its challenges. Though I do totally believe I got an upgrade that makes me feel better in my skin as it is today.
This may be an area where how we felt before may continue to inform how we feel about our body image post treatment, good or bad. 
Do you have a body image challenge? Have you found the positive spin?
Continue the conversation in the facebook group Surviving is JUST the Beginning or follow me on Instagram.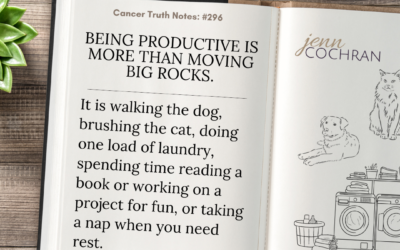 Cancer Truth Note: #296 Being productive is more than moving the big rocks. It is walking the dog, brushing the cat, doing one load of laundry, spending time reading a book or working on a project for fun, or taking a nap when you need rest. A cancer diagnosis often...
read more