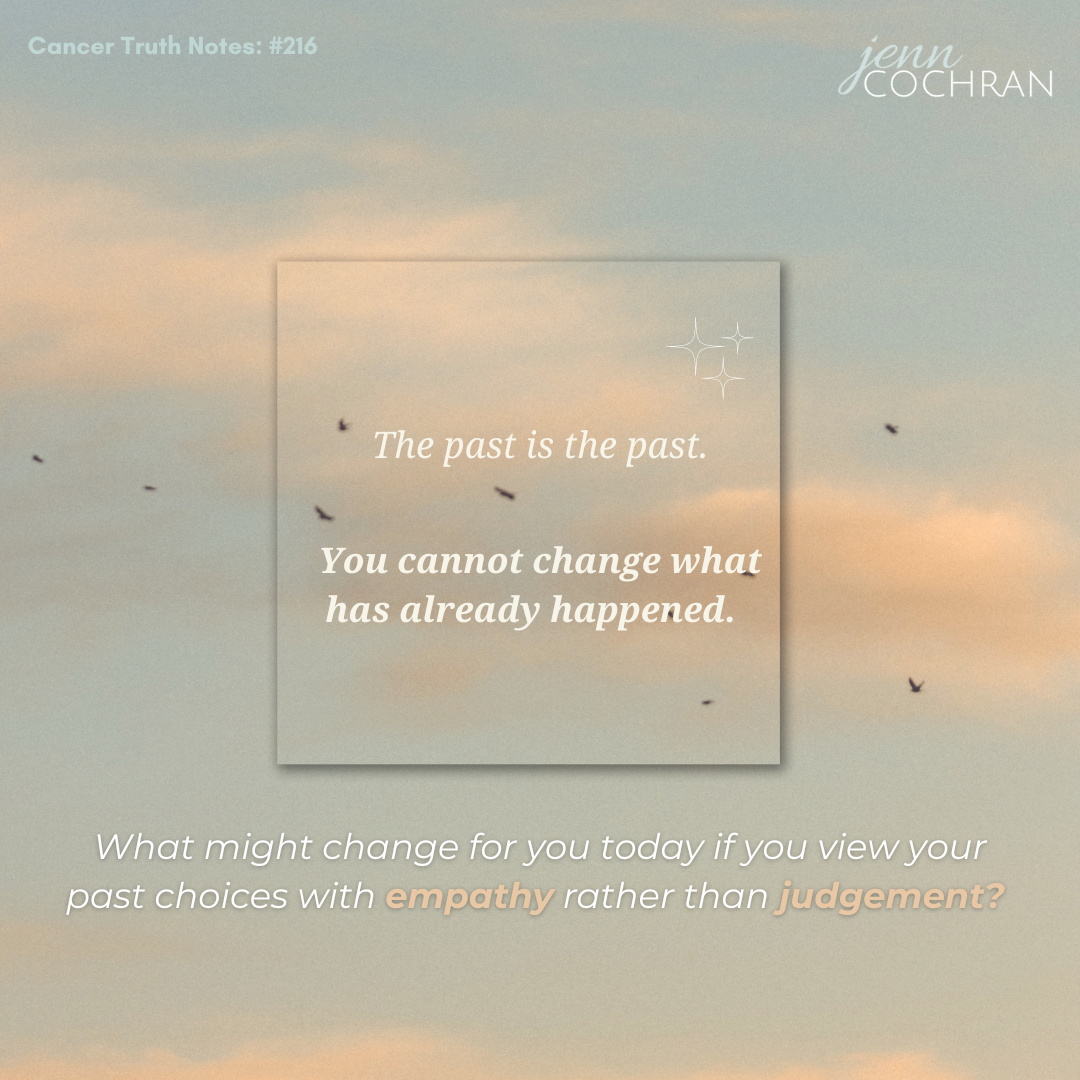 The past is past. You cannot change what has already happened. What might change for you today if you view your past choices with empathy rather than judgment?
Coulda, woulda, you get the idea… often when faced with a challenge like a cancer diagnosis we start to play the what if game.
What if I didn't eat the donut?
What if I exercised more?
What if I made better choices overall?
On and on and on that merry go round can go. The thing with merry go rounds is you just go around in circles, never getting anywhere. All the while the voice in your head is judging every choice you ever made.
What if when those unhelpful thoughts come up you get off the judgment merry go round and replace the thoughts with empathy for your past self. Stop that judging voice in its tracks and replace the voice of judgment with kindness. Remind yourself that you are doing your best and your past self also was doing your best.
I have said it before, and I will say it again. Cancer is likely not your fault. It could be a combination of many things, all of which are in the past. The voice in our head that judges us also does so with both eyes on the past.
Today is a new day to make choices that serve you. Move forward with kindness and empathy for yourself and see what becomes possible.
Have you noticed that judgey voice in your head today? How could you flip the script and replace it with kindness and empathy?
Continue the conversation in the facebook group Surviving is JUST the Beginning or follow me on Instagram.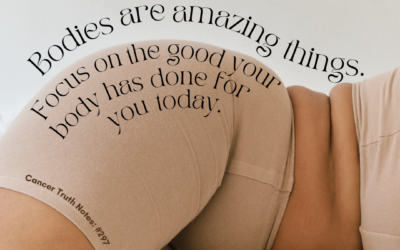 Cancer Truth Note: #297 Using negative words to describe your body brings you down. Bodies are amazing things. Focus on the good your body has done for you today. See how your mood and perspective shift. I often hear people use really harsh language when they talk...
read more