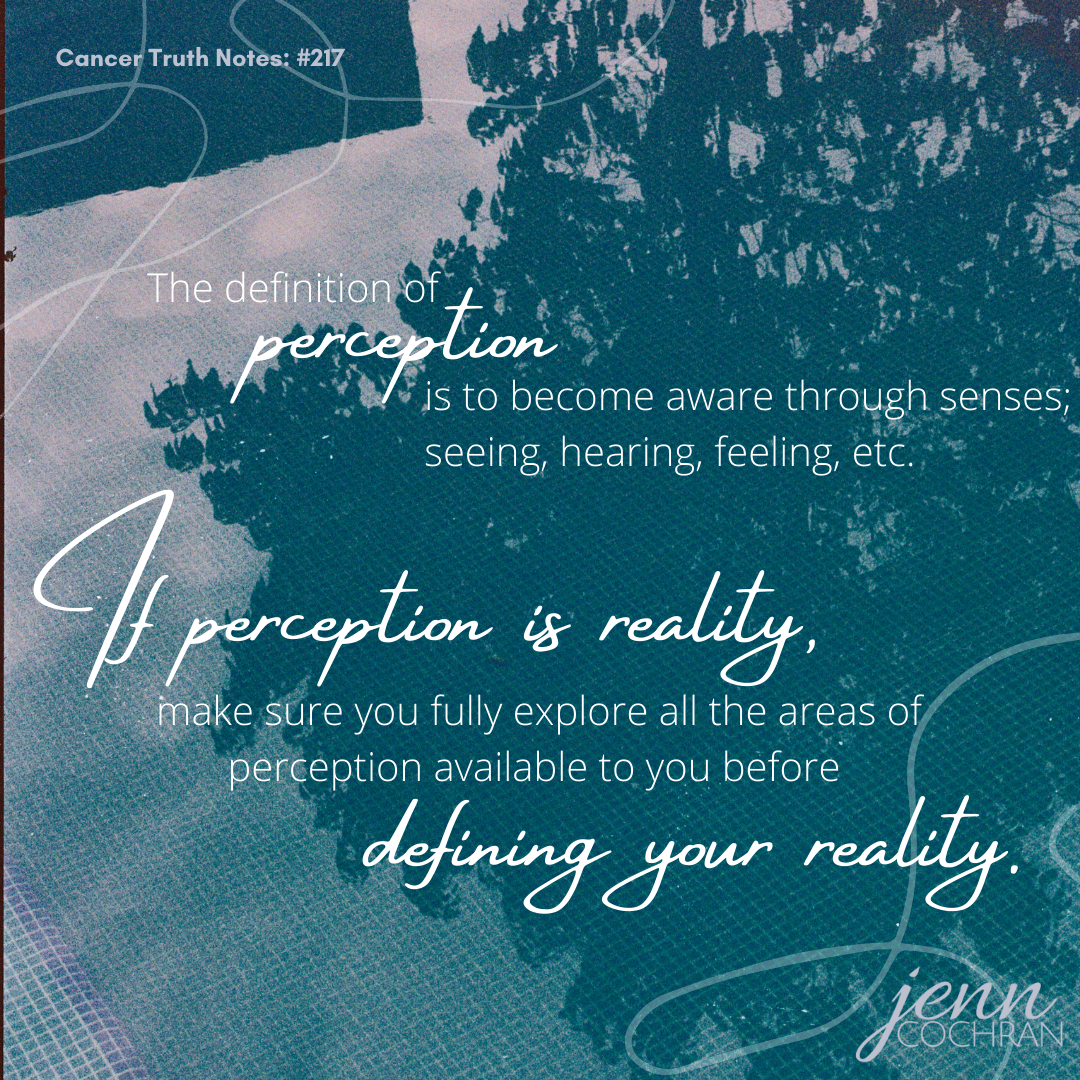 The definition of perception is to become aware through the senses; seeing, hearing, feeling, etc. If perception is reality, make sure you fully explore all the areas of perception available to you before defining your reality.
There is so much fake news out there. Half truths. Zero truths. 
During the last election cycle something was being said that seemed odd. There was a reference on the bottom of the screen. I looked it up. The ad was saying the candidate they didn't like voted to give money to golf courses and fancy hotels. It struck me as outside of the values of the person they were attacking. When I looked up the reference, it was a link to the COVID bill. The one that gave money to companies with the intent of paying their employees and also to the rest of us in the form of checks you got in the mail. What they highlighted was technically true, the perception of why it was done would have been lost without actually digging a little deeper.
I think this is what happens when people find out you have cancer. They don't dig any deeper. They go with the surface level of understanding.
What have you been wondering about? How can you explore it more deeply and expand your perception or reality of the thing?
Continue the conversation in the facebook group Surviving is JUST the Beginning or follow me on Instagram.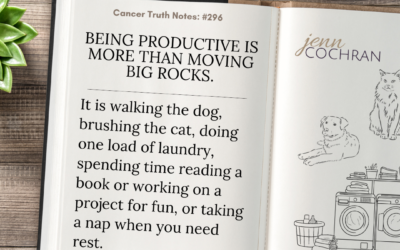 Cancer Truth Note: #296 Being productive is more than moving the big rocks. It is walking the dog, brushing the cat, doing one load of laundry, spending time reading a book or working on a project for fun, or taking a nap when you need rest. A cancer diagnosis often...
read more