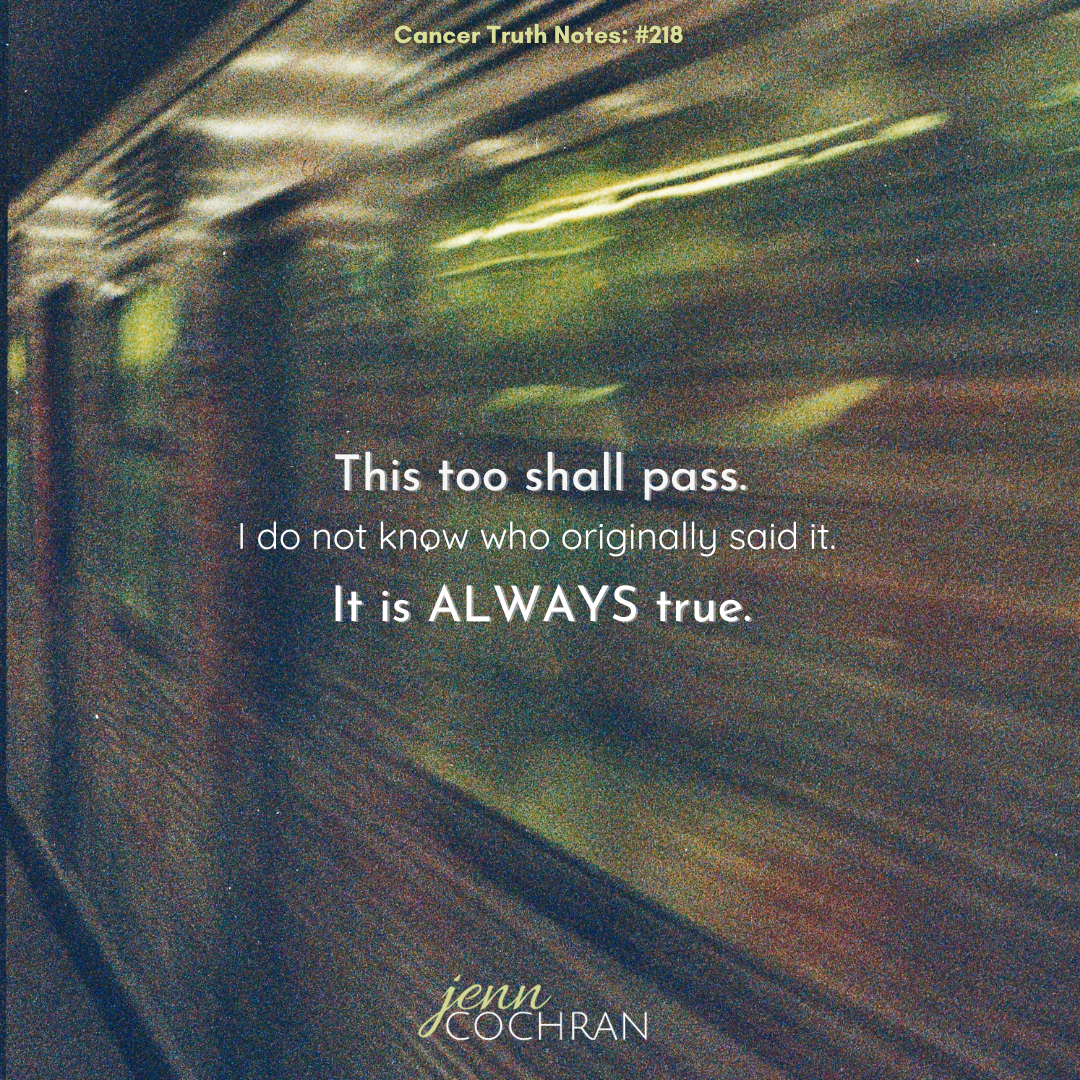 This too shall pass. I do not know who originally said it. It is ALWAYS true.
A life lived is filled with many things. Some good and some less good. If you are reading this, guess what, you survived the less good of days past.
Today, I want you to think back to last weekend. Did a happy thing pop to mind? Did a challenging thing pop to mind? Drop it in the chat and tell me why you are grateful for it, happy or challenging, find the silver lining.
Continue the conversation in the facebook group Surviving is JUST the Beginning or follow me on Instagram.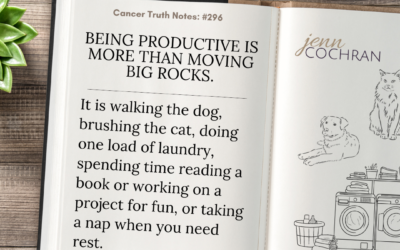 Cancer Truth Note: #296 Being productive is more than moving the big rocks. It is walking the dog, brushing the cat, doing one load of laundry, spending time reading a book or working on a project for fun, or taking a nap when you need rest. A cancer diagnosis often...
read more