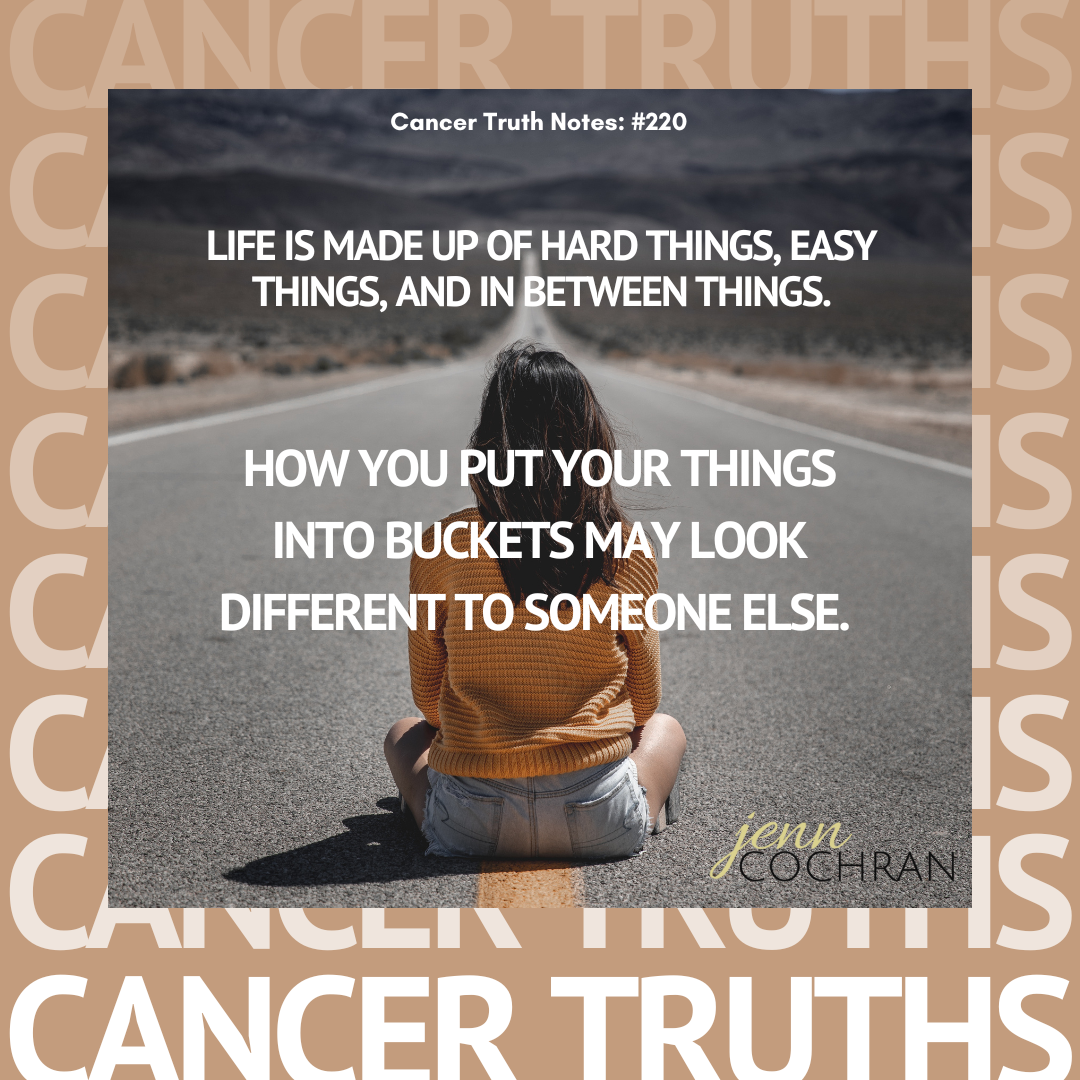 Life is made up of hard things, easy things, and in between things. How you put your things into buckets may look different to someone else.
I used the example of a yoga class last week. Some exercises are "easier" or "harder" based on who you are. Your body style, your experience, etc. You may find a version easier where your neighbor on their mat finds it more difficult. Experience matters. 
I am working on 365 days of cancer truths, some of them get huge responses and some of them don't. That is the nature of the world, everything isn't a home run every time. We experience all the things, hard, easy and in between. 
 A year is composed of half day light and half darkness. Some days are longer and warmer, some are shorter and colder. Some people read that and think, "Oh, I love summer, the warmer the better." or "I love those winter days with snow on the ground and a toasty fire."
One of life's challenges is, until we navigate a challenge we don't know what bucket it is actually going to fit into.
Have you done something recently that you thought would go in the hard bucket, but ended up in the easy or in between bucket?
Continue the conversation in the facebook group Surviving is JUST the Beginning or follow me on Instagram.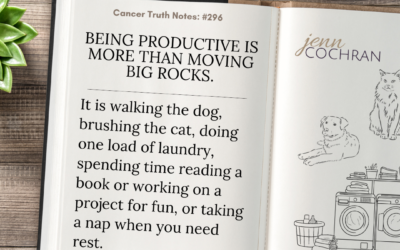 Cancer Truth Note: #296 Being productive is more than moving the big rocks. It is walking the dog, brushing the cat, doing one load of laundry, spending time reading a book or working on a project for fun, or taking a nap when you need rest. A cancer diagnosis often...
read more