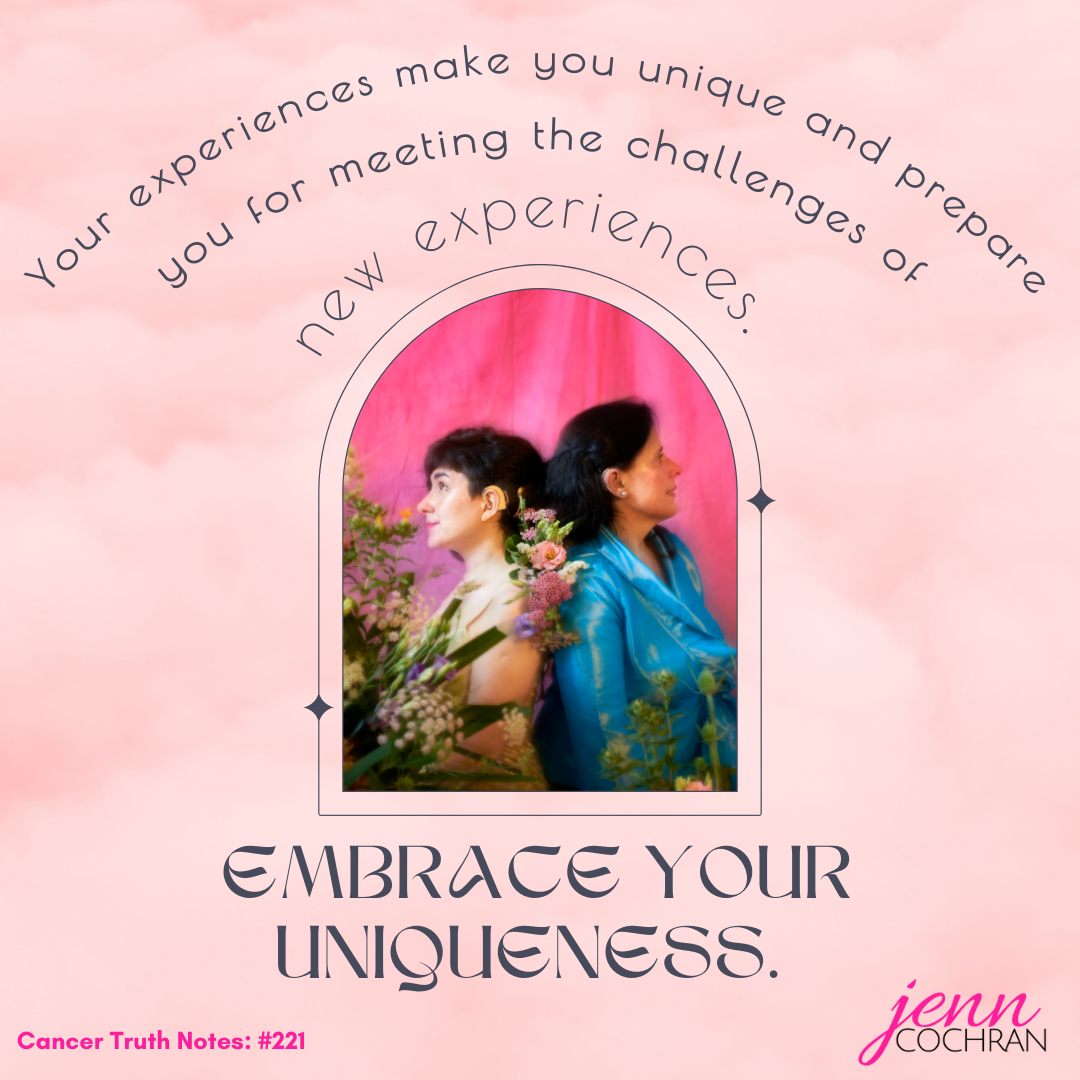 Your experiences make you unique and prepare you for meeting the challenges of new experiences. Embrace your uniqueness.
Yesterday I asked about a time you thought something was going to be hard and it turned out to be easy. Maybe it was easier than expected because it was completely unknown before you started. Or maybe it was easier because you already had everything you needed within you to face the challenge. 
Every experience gives us new information. Every experience also adds to our uniqueness.
I have followed a curious and winding path that has brought me to many unexpected places and given me a lot of different skills. When I combine those skills it is what creates the secret sauce that I use in my work. Not so much a secret as a unique set of skills and experiences that have brought me to where I am today.
When I was diagnosed with breast cancer I had a lot of information. I had been working with cancer survivors and done research in the area of breast cancer reconstructions. Therefore I did not experience a fire hose of information when I was diagnosed. I had a lot of information, I needed to verify what I knew and finalize my choices. That is not normally what people experience.
I often find that people either know people who can help them or come into possession of information that can support their choices when they need it. The trick is you have to be looking for it.
Tell me about a time you experienced ease in a challenging situation. Did the ease come from prior experience or information that arrived at just the right time?
Continue the conversation in the facebook group Surviving is JUST the Beginning or follow me on Instagram.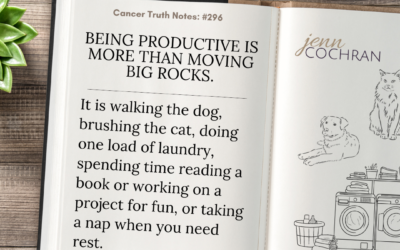 Cancer Truth Note: #296 Being productive is more than moving the big rocks. It is walking the dog, brushing the cat, doing one load of laundry, spending time reading a book or working on a project for fun, or taking a nap when you need rest. A cancer diagnosis often...
read more