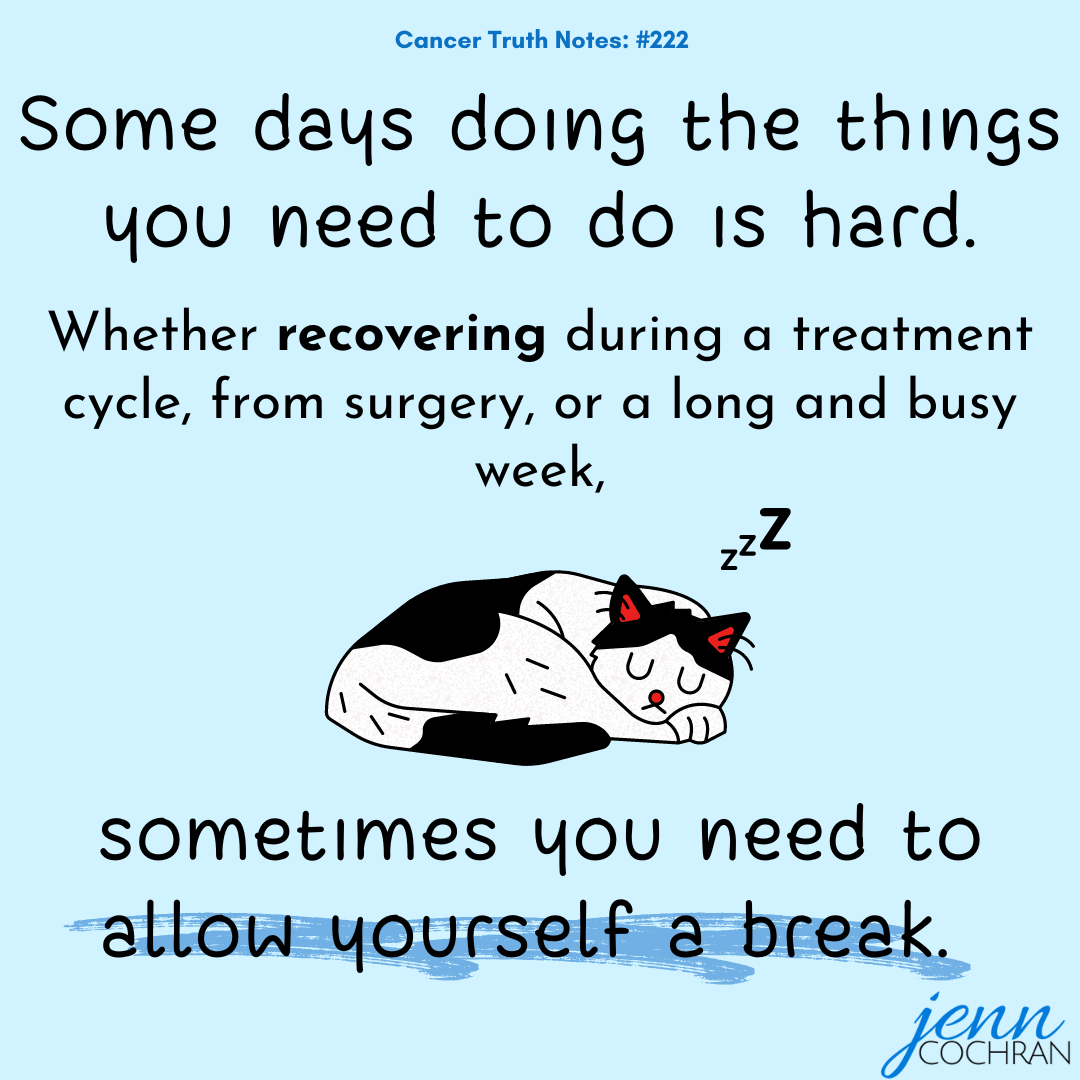 Some days doing the things you need to do is hard. Whether recovering during a treatment cycle, from surgery, or a long and busy week, sometimes you need to allow yourself a break. 
Getting the laundry done or vacuuming or cooking dinner may feel like a big deal. Especially when the list is never ending, and let's be honest, it is never ending. Stuff needs to get done, pets need to be tended to, houses need to be cleaned up, you gotta eat and have clean clothes.
It doesn't mean those things all need to happen in one day. Just this week I got all the laundry done, good grief we have a lot of laundry for two people and five pets… And while I did that I binged some Netflix and knitted a new sweater. Basically, I got a big chore done and otherwise chilled. There were 800 other things on the list, but my brain and my body needed a break.
How can you mix downtime with "need to do" things today?
Continue the conversation in the facebook group Surviving is JUST the Beginning or follow me on Instagram.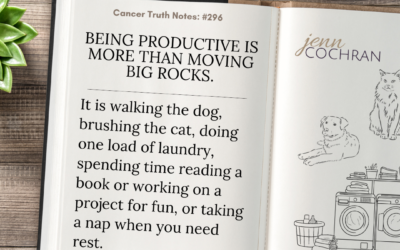 Cancer Truth Note: #296 Being productive is more than moving the big rocks. It is walking the dog, brushing the cat, doing one load of laundry, spending time reading a book or working on a project for fun, or taking a nap when you need rest. A cancer diagnosis often...
read more