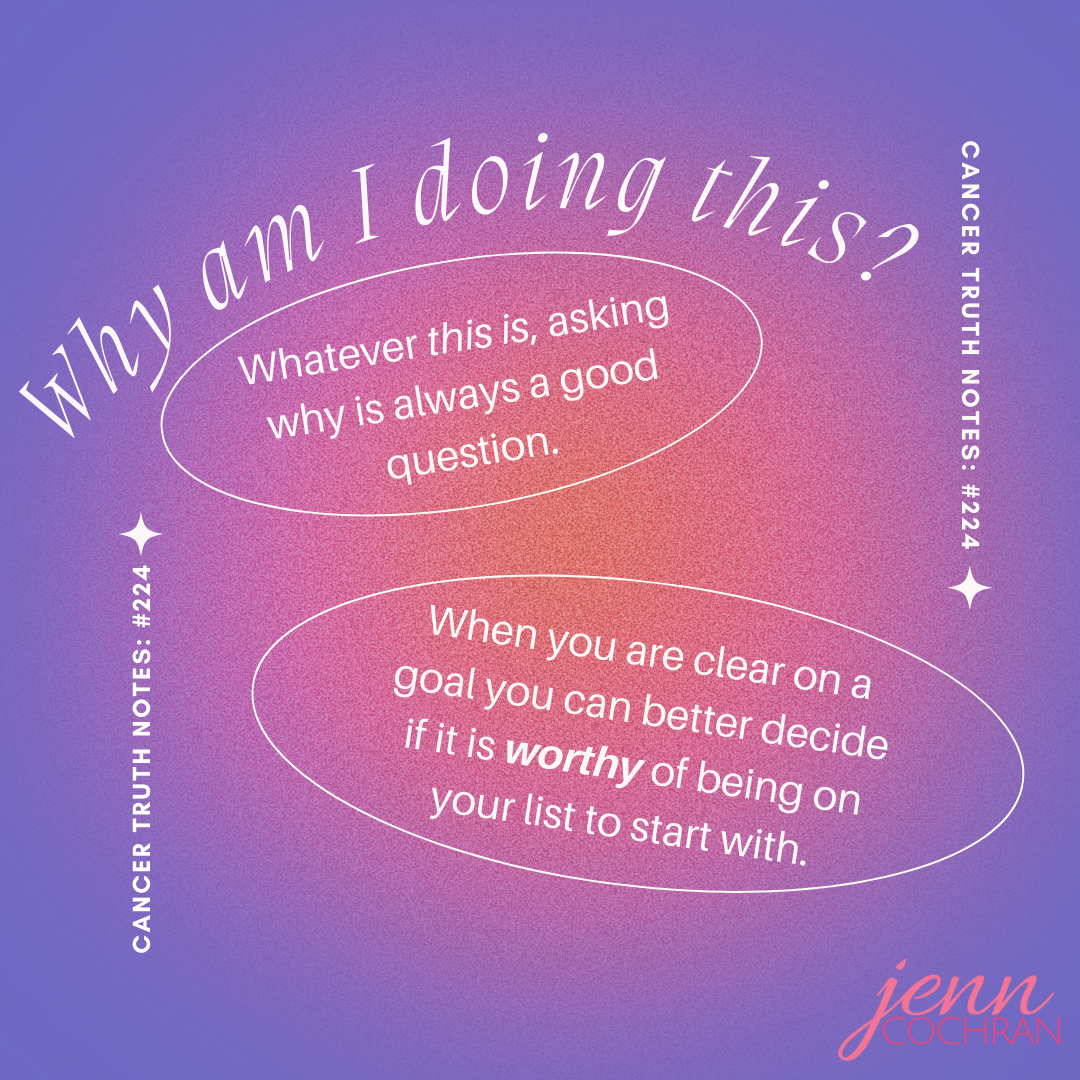 Why am I doing this? Whatever this is, asking why is always a good question. When you are clear on the goal you can better decide if it is worthy of being on your list to start with. 
Yesterday I was pondering if checking the box on something for the sake of checking the box is the new definition of insanity. The simpler question may be, Why, why am I doing this?
I actually asked exactly that of my client when we were talking about combining exercises together to save time. Ok, I hear that you want to save time. Why is each item on your to do list to start with? What is the goal of each item on their own? What benefit does the item provide?
When we really started breaking it down both the timing of the activity and its purpose on the list were more clear. When you are clear about the why, you may find you are more invested in doing the thing. Or you may find it no longer belongs on the list because the why no longer matters, or maybe it does not matter right now.
Is there something on your checklist that could use a deeper investigation of why?
Continue the conversation in the facebook group Surviving is JUST the Beginning or follow me on Instagram.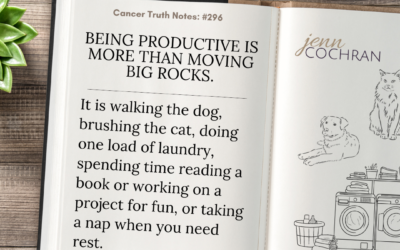 Cancer Truth Note: #296 Being productive is more than moving the big rocks. It is walking the dog, brushing the cat, doing one load of laundry, spending time reading a book or working on a project for fun, or taking a nap when you need rest. A cancer diagnosis often...
read more