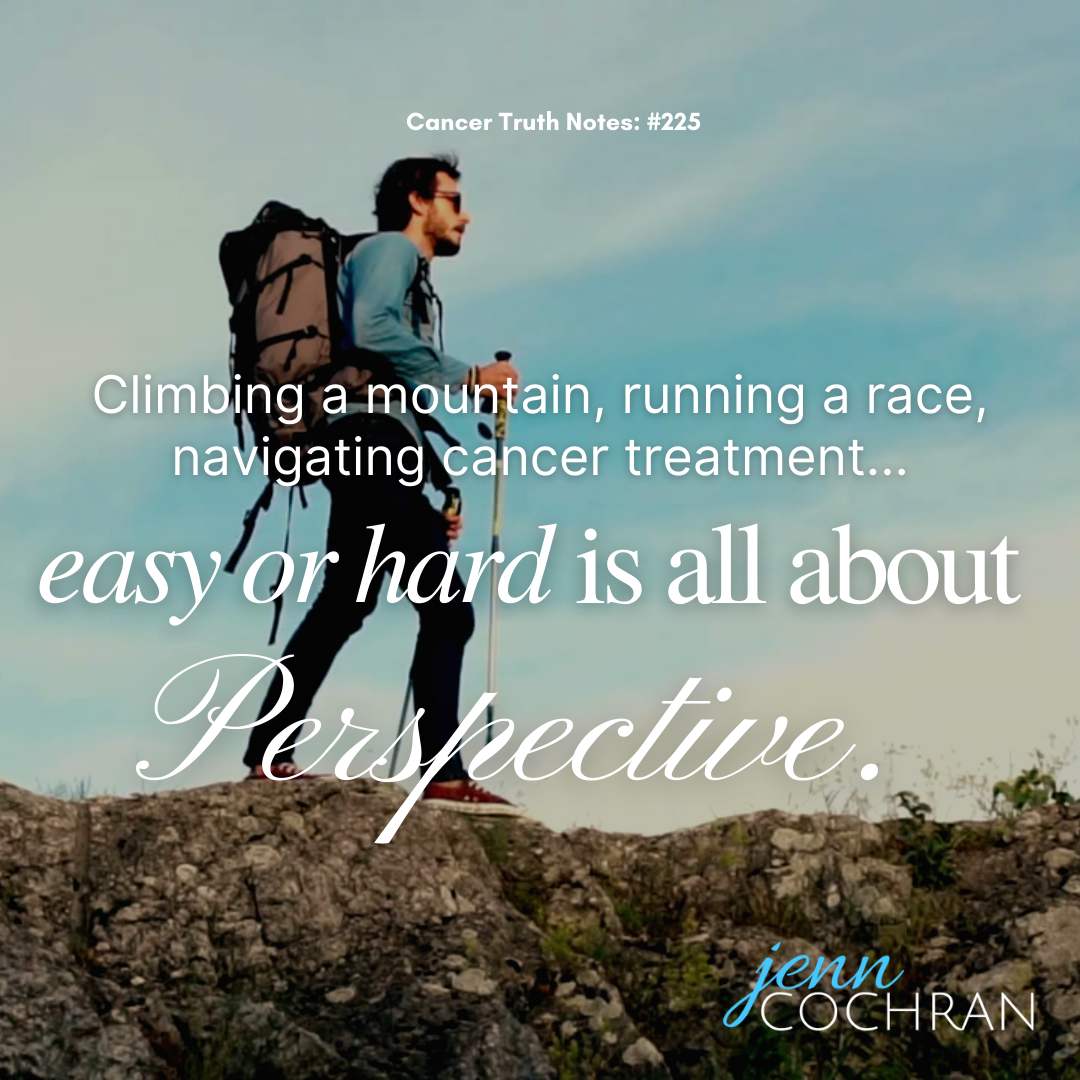 Climbing a mountain, running a race, navigating cancer treatment… easy or hard is all about perspective. 
What did you think when you saw those items, easy or hard?
Why did each item seem easy or hard? Drop it in the comments and let's chat about it.

Continue the conversation in the facebook group Surviving is JUST the Beginning or follow me on Instagram.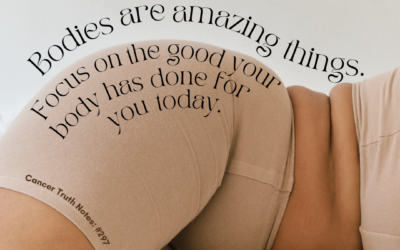 Cancer Truth Note: #297 Using negative words to describe your body brings you down. Bodies are amazing things. Focus on the good your body has done for you today. See how your mood and perspective shift. I often hear people use really harsh language when they talk...
read more