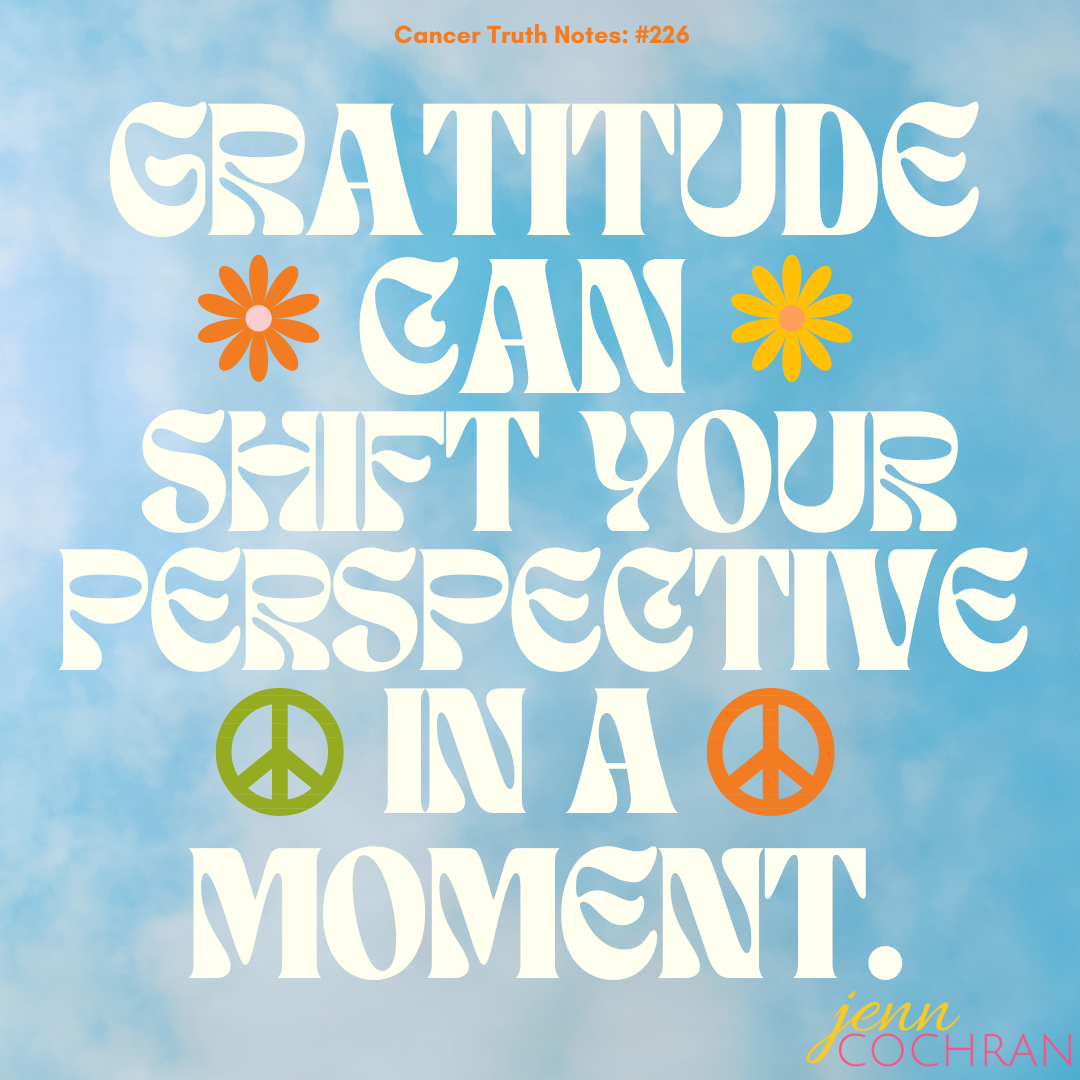 Gratitude can shift your perspective in a moment.
Every day is a spectrum of emotions. One of my dogs is a willful hound. If you know any hounds you know they are opinionated. Trixie is particularly challenging these days when it comes to walks. She is stubborn and challenging for the first half of the walk no matter how long it is and then prancy the whole way home. It totally challenges my patience.
I have been working on that, rather than getting completely frustrated with her, I have been trying to shift my focus to the fact that I am healthy enough to manage her nonsense on walks.
A few months ago that was challenging for me. Now I can find some gratitude in the fact that my strength is back.
What area of your life are you working on finding gratitude in the challenge?

Continue the conversation in the facebook group Surviving is JUST the Beginning or follow me on Instagram.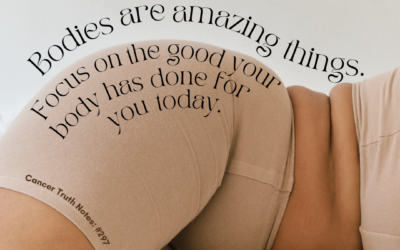 Cancer Truth Note: #297 Using negative words to describe your body brings you down. Bodies are amazing things. Focus on the good your body has done for you today. See how your mood and perspective shift. I often hear people use really harsh language when they talk...
read more