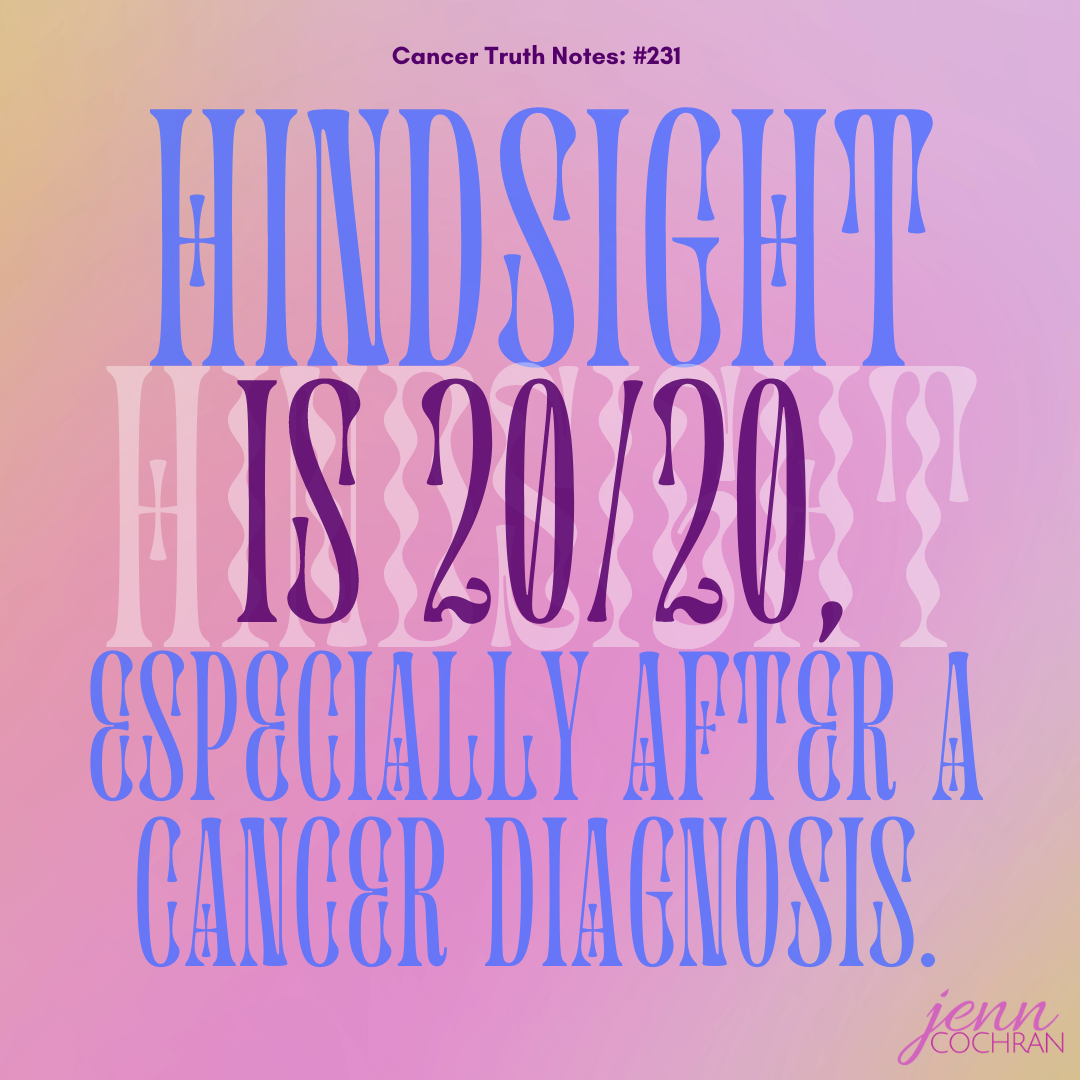 Hindsight is 20/20, especially after a cancer diagnosis.
Tell me, do you see work more clearly? Where you are valued for your skills or where you may be taken advantage of?
Do you see your relationships more clearly? The people who love and support you and the people who may not be strong enough to be supportive? 
What did you see more clearly on the other side of your diagnosis?
Continue the conversation in the facebook group Surviving is JUST the Beginning or follow me on Instagram.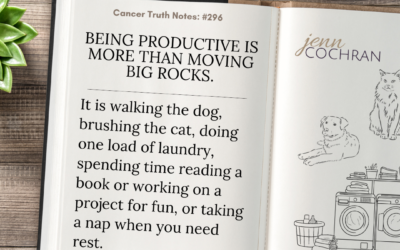 Cancer Truth Note: #296 Being productive is more than moving the big rocks. It is walking the dog, brushing the cat, doing one load of laundry, spending time reading a book or working on a project for fun, or taking a nap when you need rest. A cancer diagnosis often...
read more