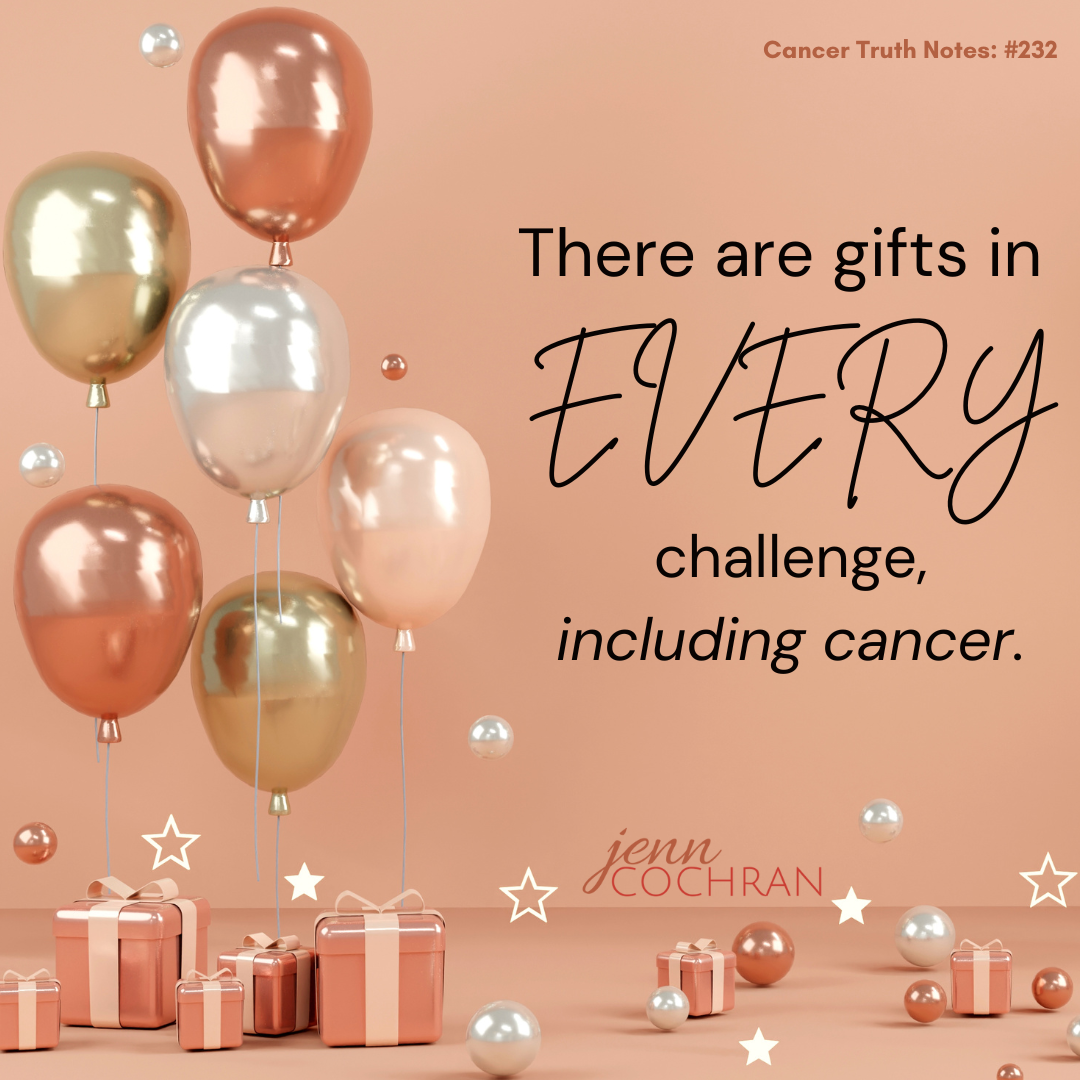 There are gifts in EVERY challenge, including cancer.
There is a positive intelligence strategy that I use where I look for the gifts in the challenges. Whatever the challenge may be. When I started my podcast, Unspoken Cancer Truths, I only had one rule to be a guest. You had to be far enough into the journey to have a silver lining to share. I interviewed care givers, survivors, non-profit leaders specializing in cancer services, from all types of cancer, the only requirement other than connection to cancer was a positive piece of advice or view that something about the journey served them in a positive way.
Have you found your silver lining?
Continue the conversation in the facebook group Surviving is JUST the Beginning or follow me on Instagram.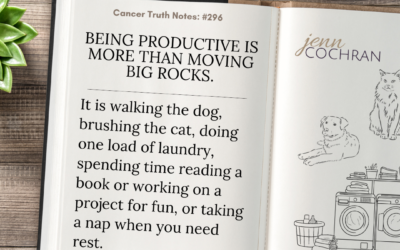 Cancer Truth Note: #296 Being productive is more than moving the big rocks. It is walking the dog, brushing the cat, doing one load of laundry, spending time reading a book or working on a project for fun, or taking a nap when you need rest. A cancer diagnosis often...
read more