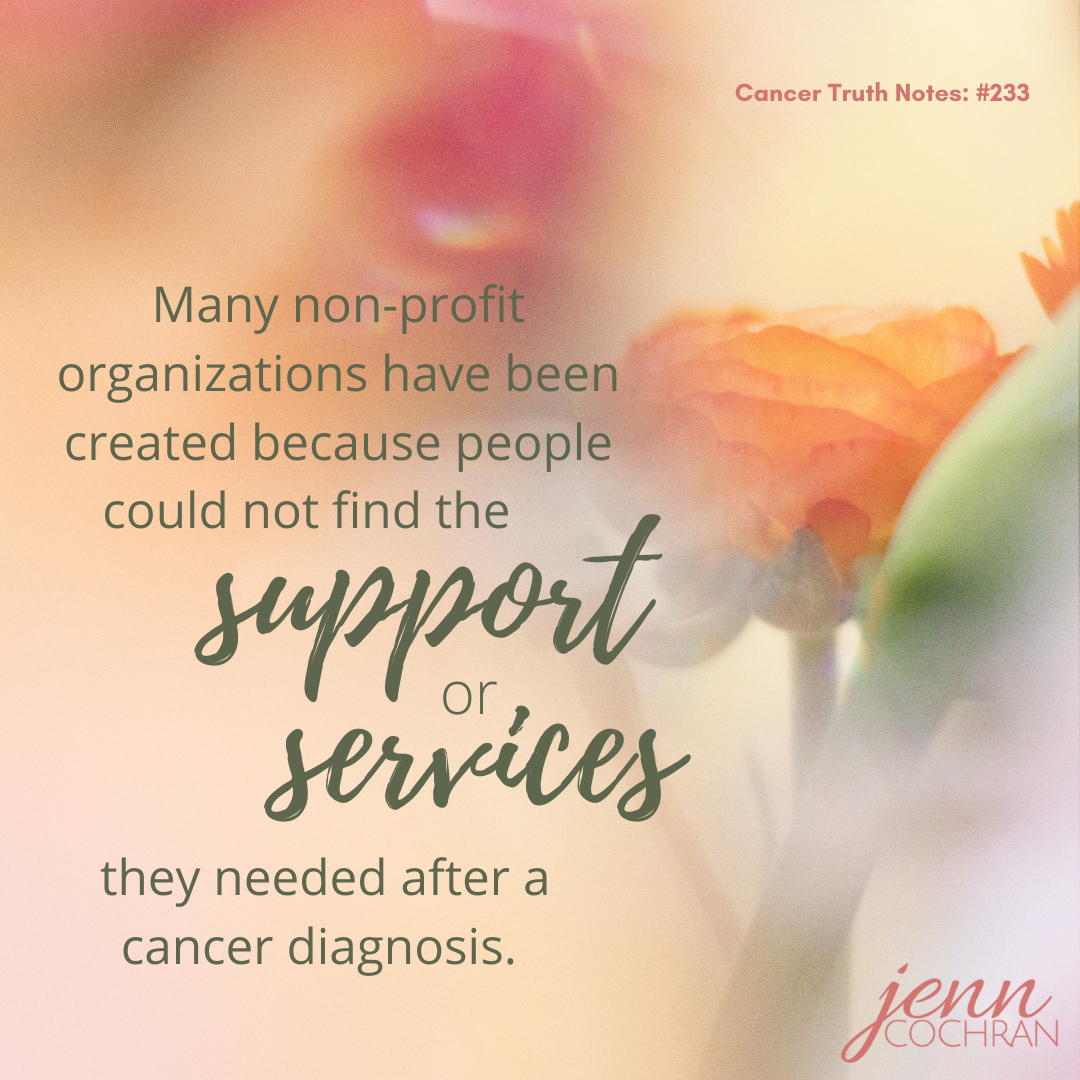 Many non-profit organizations have been created because people could not find the support or services they needed after a cancer diagnosis.
Where I live there are more than 2500 non-profits in our county. Most of them grew out of a need to fill a void that was felt in some personal way. Here are just a few:
Casting for recovery joins the healing of being outdoors with the physical movement benefits of fishing for breast cancer survivors.
Reel Recovery provides programs for men who are cancer survivors.
Man Up to Cancer provides a community for men facing cancer.
First Descents provides outdoor adventure programs for cancer survivors 39 and younger. 
If you are in need of a supportive challenge post cancer or if you have metastasis, put your cancer type into google with retreat and see what comes up.
If you have experienced a wonderful retreat experience for survivors or their family members or both, drop it in the comments with your experience.

Continue the conversation in the facebook group Surviving is JUST the Beginning or follow me on Instagram.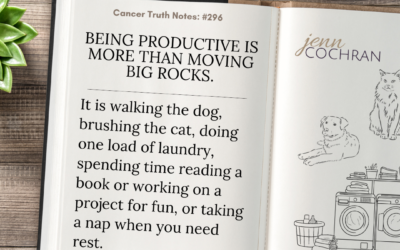 Cancer Truth Note: #296 Being productive is more than moving the big rocks. It is walking the dog, brushing the cat, doing one load of laundry, spending time reading a book or working on a project for fun, or taking a nap when you need rest. A cancer diagnosis often...
read more