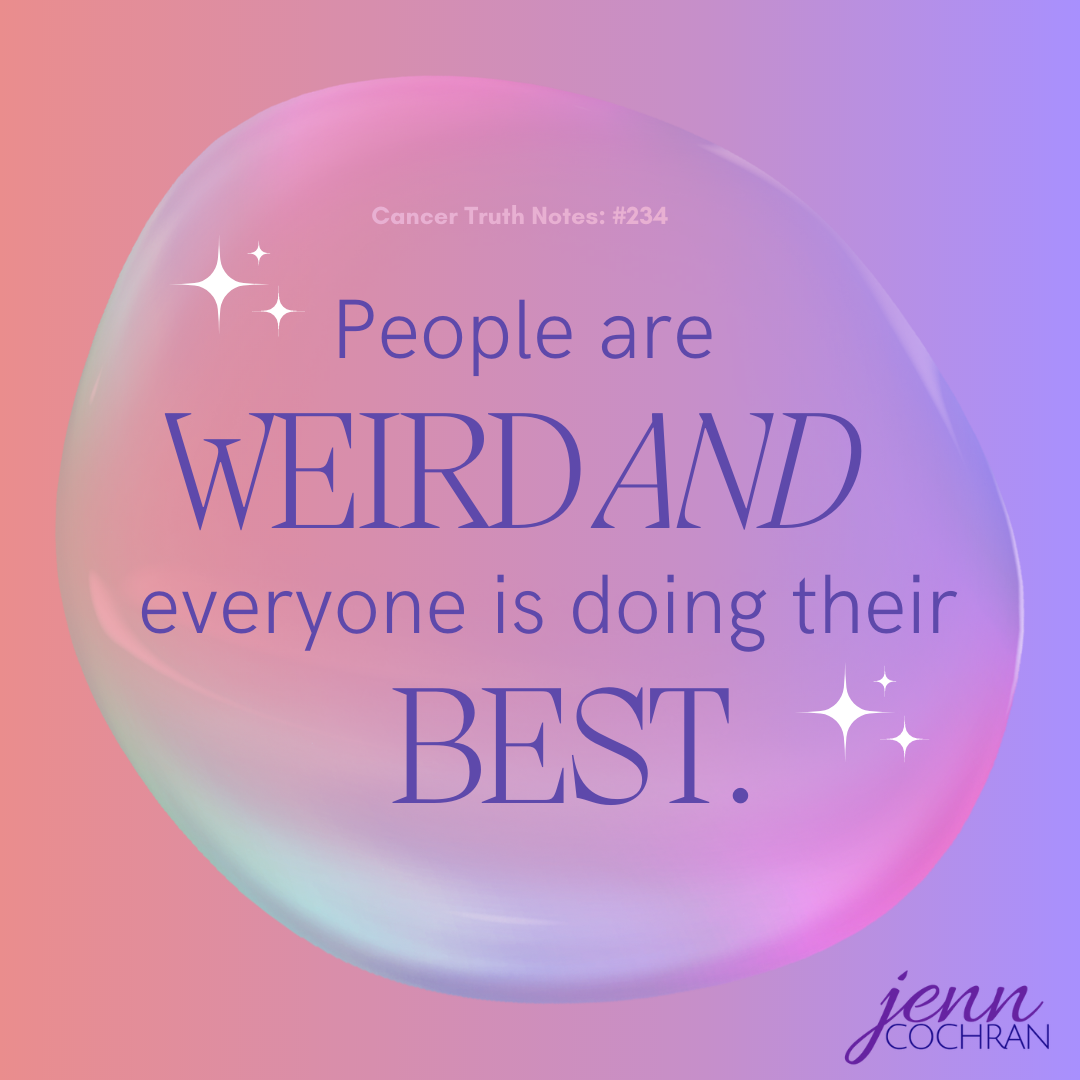 People are WEIRD AND everyone is doing their BEST. 
 I say the first part a lot. It is true. If we accept that everyone is weird it makes it a bit easier to view behavior through a weird lens versus a possibly hurtful one. 
Think about it. If you start with everyone is weird and someone says, hey have you tried fill in a crazy cure for your cancer here? It becomes much easier to answer, if you want to, and leave that weird comment where you found it.
Now I am adding Everyone is doing their best. For the most part we are. Our doctors are definitely doing their best, even if they do not have all the answers all the time. Our loved ones are doing their best, even if we may need to voice what we really need, because they do not always know. Everyone we meet in the wild is doing their best to navigate the world, even if their understanding of the word cancer is full of fear, sadness, anger, and death.
When we approach every person from the perspective of everyone is weird AND doing their best, how does your perspective change? Can you leave their comments where you found them?

Continue the conversation in the facebook group Surviving is JUST the Beginning or follow me on Instagram.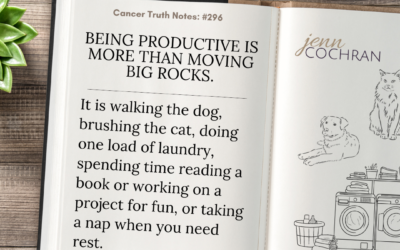 Cancer Truth Note: #296 Being productive is more than moving the big rocks. It is walking the dog, brushing the cat, doing one load of laundry, spending time reading a book or working on a project for fun, or taking a nap when you need rest. A cancer diagnosis often...
read more