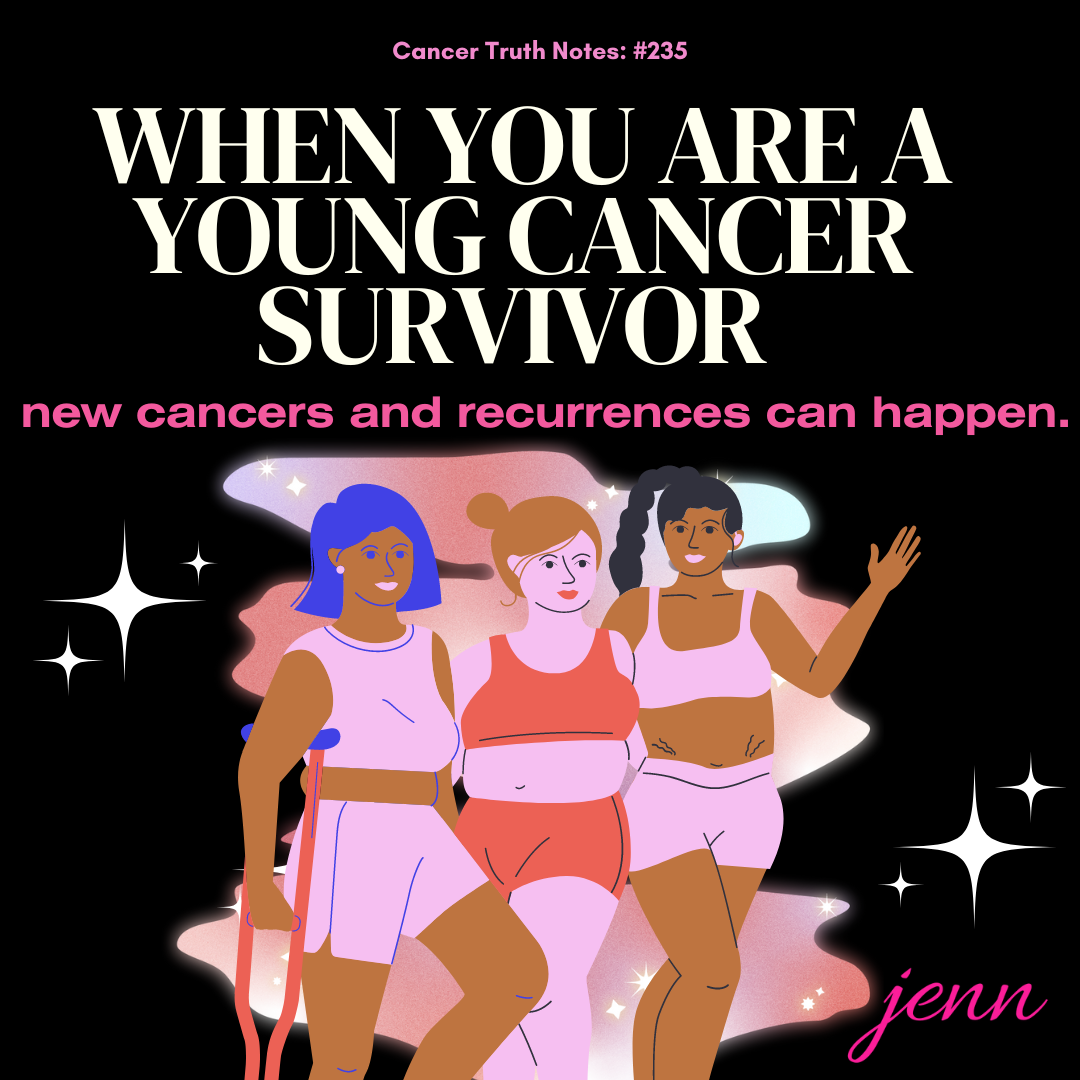 When you are a young cancer survivor new cancers and recurrences can happen.
 I am going to leave that there. They do happen. It is also reasonable to think, the more people who survive treatments at earlier ages, the more likely it may be that we will face new or recurrent cancers in the future. I have met many people who have or are experiencing this.
One has traveled extensively to locations with religious significance. 
One leads retreats for other survivors.
One is renovating a house in the mountains, because they always wanted a place there.
So tell me, what can you do today to make today a great day and tomorrow and next week? How are you living full out in spite of what might or might not happen in the future?

Continue the conversation in the facebook group Surviving is JUST the Beginning or follow me on Instagram.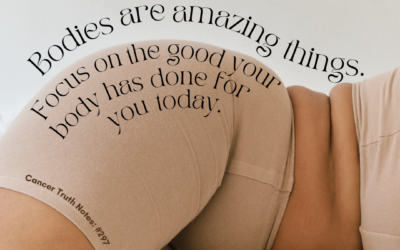 Cancer Truth Note: #297 Using negative words to describe your body brings you down. Bodies are amazing things. Focus on the good your body has done for you today. See how your mood and perspective shift. I often hear people use really harsh language when they talk...
read more