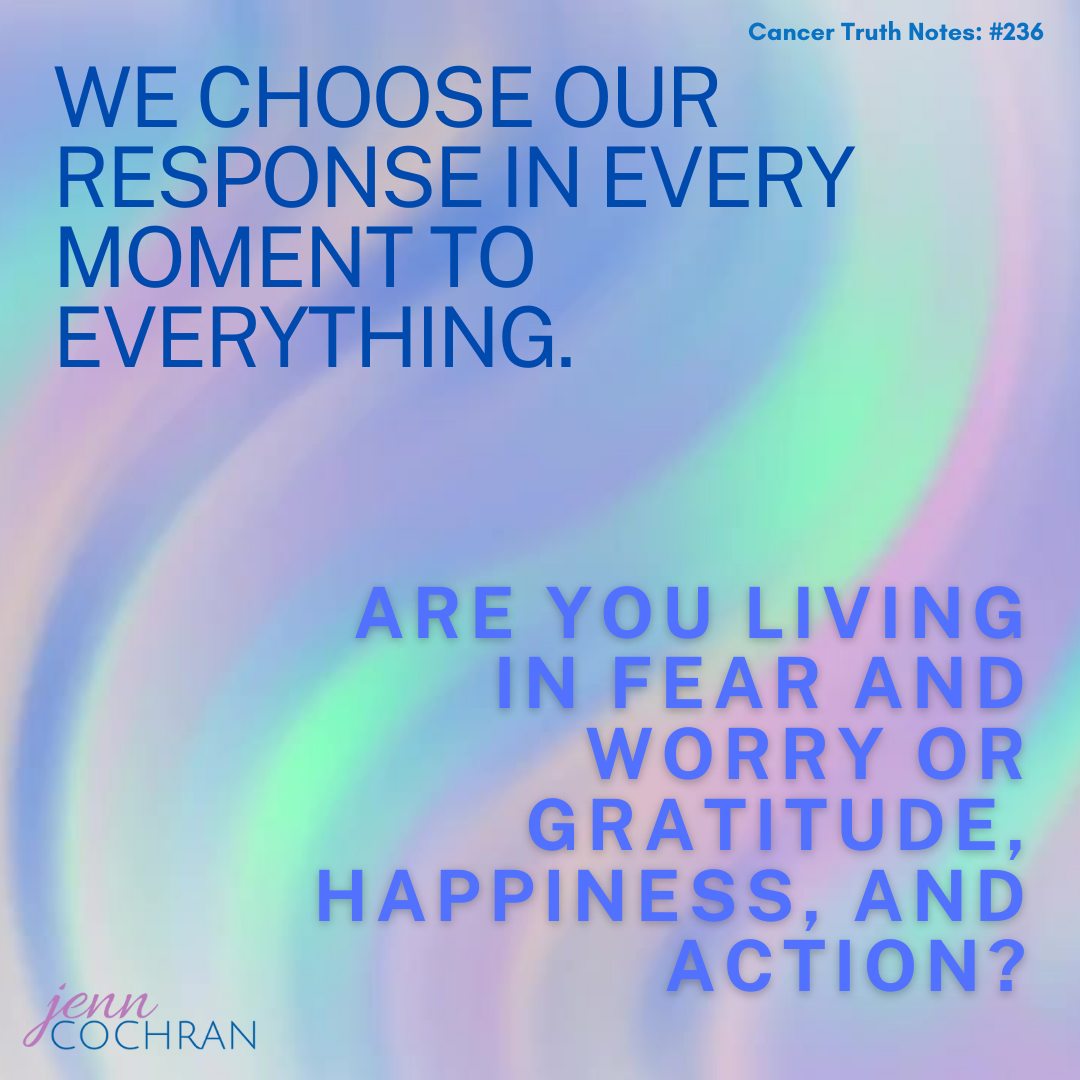 We choose our response in every moment to everything. Are you living in fear and worry or gratitude, happiness, and action? 
It is absolutely necessary and ok to feel all the feelings. If the feelings seem to be more negative than positive it might be time for a reframe.
Yesterday was about the possibility of recurrence or a different cancer entirely. Guess what that exists for every single human.
There are times when we can be mad, sad, fearful, etc. Feel those feelings and then find gratitude in your day. Do something that makes you happy. Take positive actions. Feeling negative feelings is necessary to be a healthy human. You are not a stepford person. Finding gratitude in the challenge can keep us moving forward and enable us to take the next action we need to take.
What challenge can you find some gratitude for today?

Continue the conversation in the facebook group Surviving is JUST the Beginning or follow me on Instagram.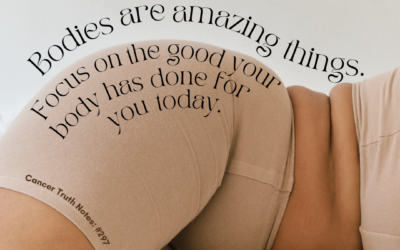 Cancer Truth Note: #297 Using negative words to describe your body brings you down. Bodies are amazing things. Focus on the good your body has done for you today. See how your mood and perspective shift. I often hear people use really harsh language when they talk...
read more