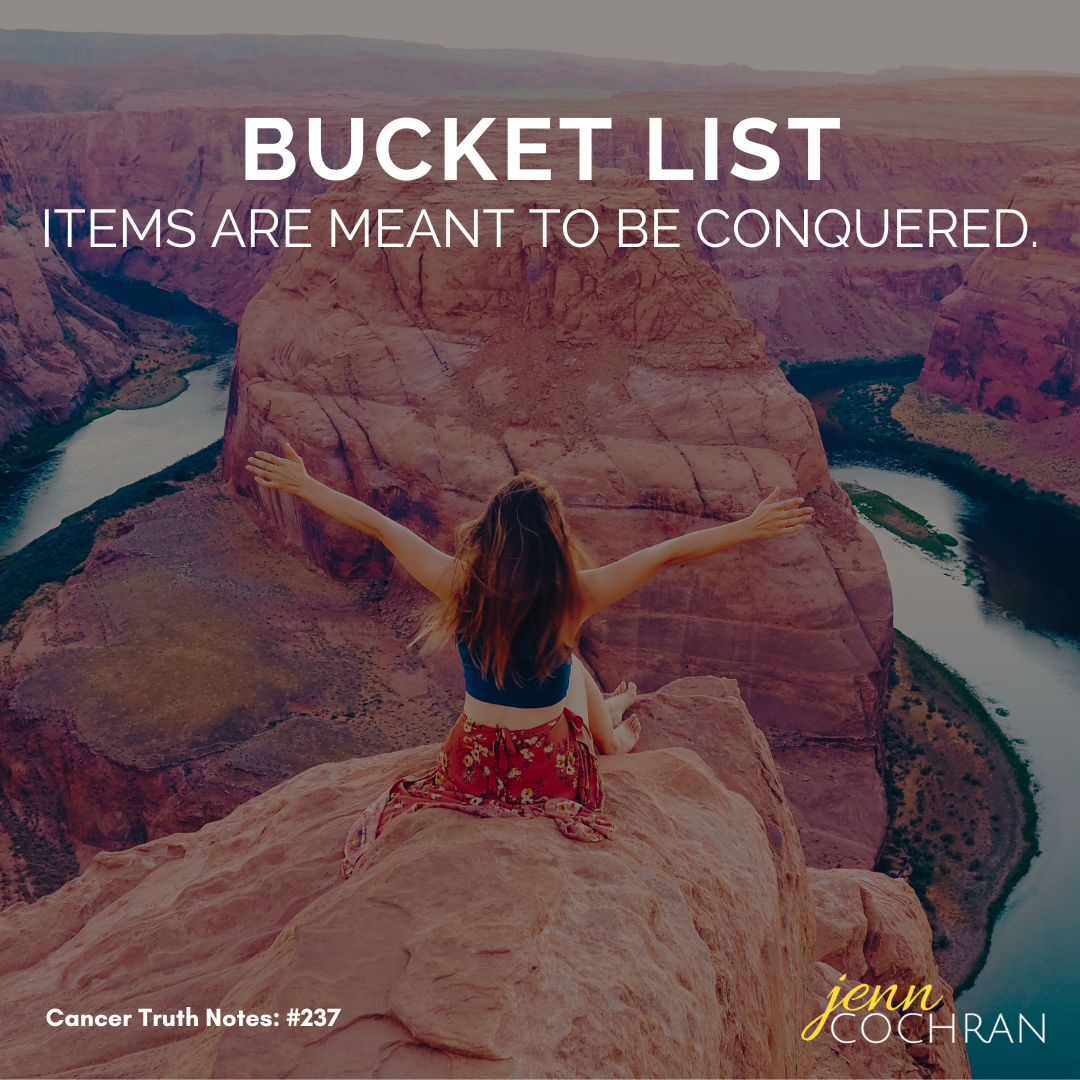 Bucket list items are meant to be conquered. 
My oncologist used to be convinced that my husband and I traveled more than we were home, simply because whenever I saw him, we happened to be recently back from a trip. In fact, a week after my first chemo we left on a nine day trip. 
My husband and I both like to travel. We are also both cancer survivors.
I want to do the things we want to do while we are healthy and able to enjoy them. Sometimes that means me convincing him that he doesn't need weeks of stored vacation, "just in case". Vacation time is meant to be used. Recharging is good.
The reality is we are not here forever. I hope that we are still able to travel in our 70's and  80's, I don't want to wait that long. 
What is an item on your bucket list that you have done and how does it feel to check that box? Or tell me one that feels out of reach and how you might be able to make it happen?

Continue the conversation in the facebook group Surviving is JUST the Beginning or follow me on Instagram.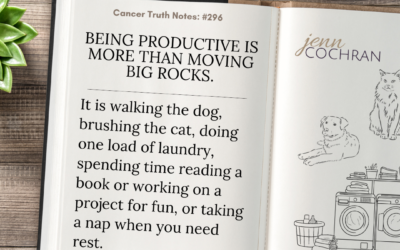 Cancer Truth Note: #296 Being productive is more than moving the big rocks. It is walking the dog, brushing the cat, doing one load of laundry, spending time reading a book or working on a project for fun, or taking a nap when you need rest. A cancer diagnosis often...
read more