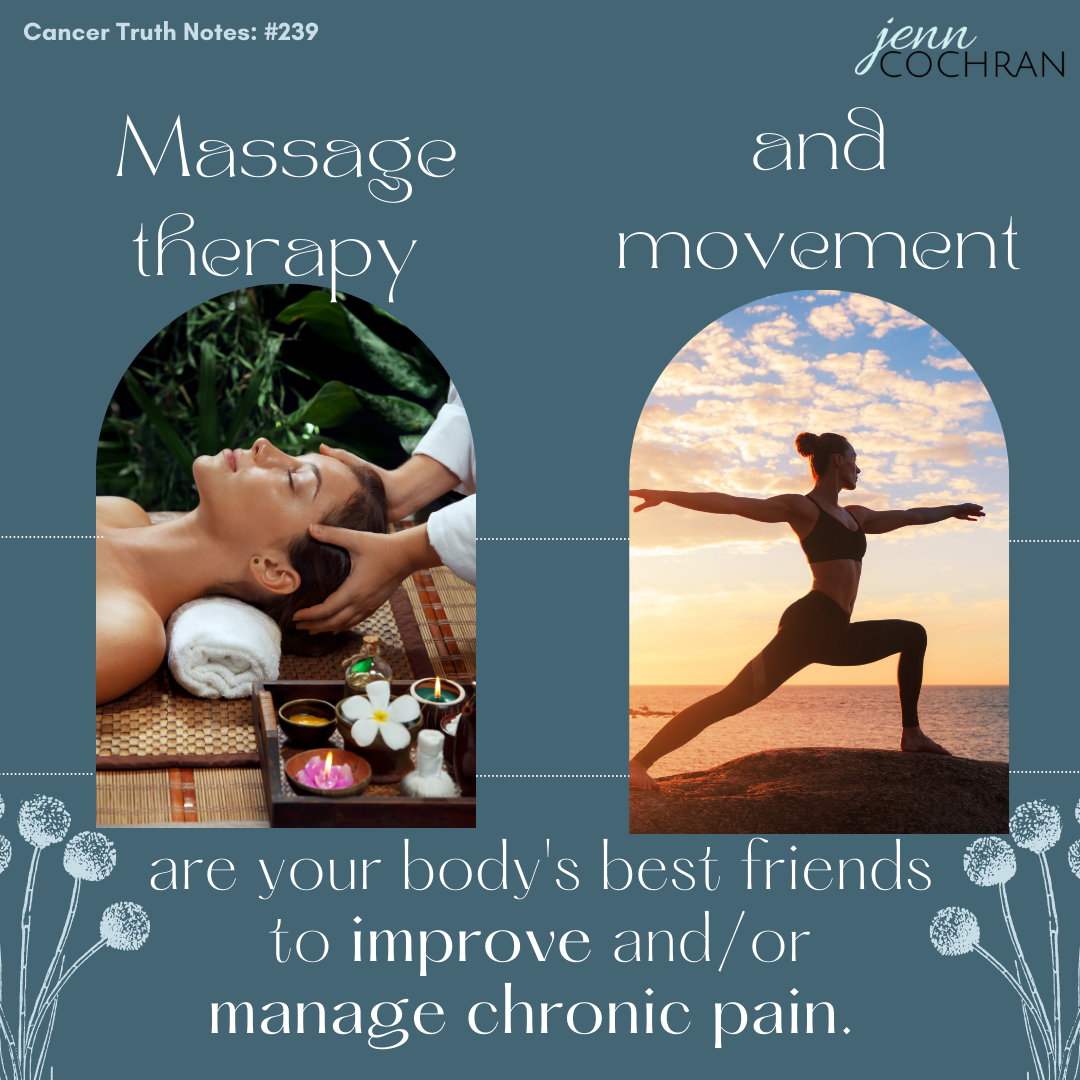 Massage therapy and movement are your body's friends to improve and/or manage chronic pain.
It is common to think, "I am in pain. Exercise might make it worse." Or "My body hurts, I don't feel like exercising."
As a massage therapist and a movement specialist, it is not uncommon for people to come see me for both. Sometimes that looks like, "I am in pain. Can we do more massage therapy than movement?" Often the answer is a little massage therapy and then more movement. Massage therapy can start working out the knots and get you to a place where you can move better.
The more you move the more you will likely feel better in your body. This is the case for all kinds of pain. Arthritis, overwork, chronic pain after surgery or as a result of neuropathy… all benefit from movement. 
How much you need and what type is best is where you need to get curious.
Where do you need help with chronic pain?
Continue the conversation in the facebook group Surviving is JUST the Beginning or follow me on Instagram.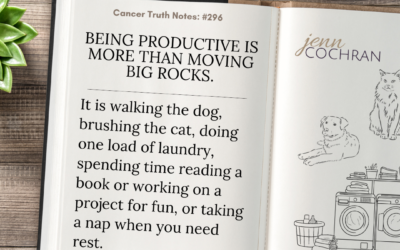 Cancer Truth Note: #296 Being productive is more than moving the big rocks. It is walking the dog, brushing the cat, doing one load of laundry, spending time reading a book or working on a project for fun, or taking a nap when you need rest. A cancer diagnosis often...
read more