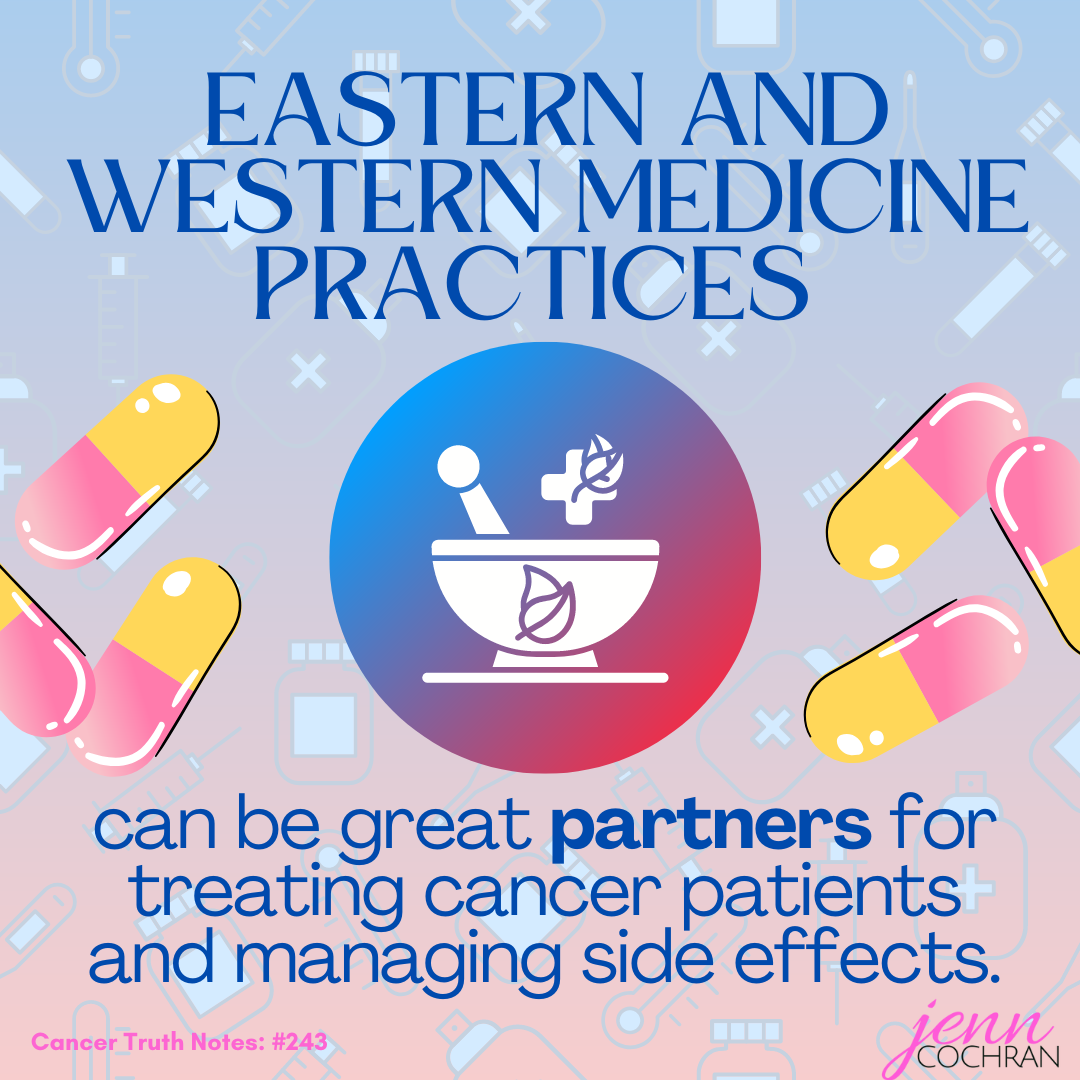 Eastern and western medicine practices can be great partners for treating cancer patients and managing side effects.
 In many eastern traditions, practices like acupuncture and massage therapy are part of the medical system. In the United States these practices are becoming more respected by the medical community as helpful tools for patients. As practitioners of these interventions, we also have to respect the interventions of western medicine. These two approaches to healing can be used well together.
Whenever I meet alternative practitioners I am curious to learn how they view the work they do in relation to our western medicine practices. Do they view them as complementary or do they think their approach is better?
Have you tried a combination of eastern and western medicine? 

Continue the conversation in the facebook group Surviving is JUST the Beginning or follow me on Instagram.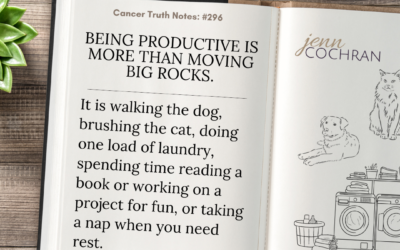 Cancer Truth Note: #296 Being productive is more than moving the big rocks. It is walking the dog, brushing the cat, doing one load of laundry, spending time reading a book or working on a project for fun, or taking a nap when you need rest. A cancer diagnosis often...
read more