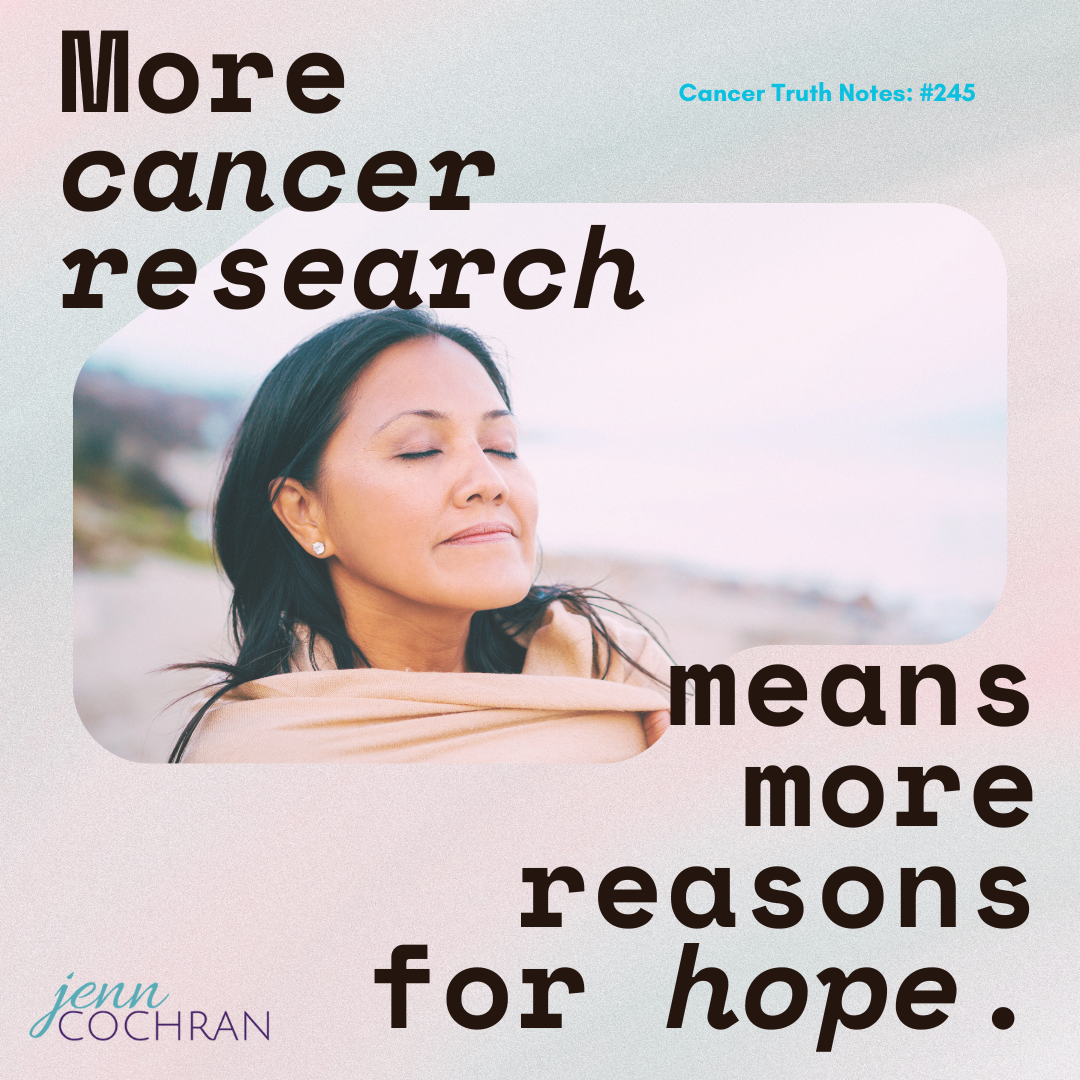 More cancer research means more reasons for hope. 
As slow as the system can be to change, (Cancer Truth #234) research into cancer interventions is advancing every day.
Due to the efforts of the Leukemia Lymphoma Society, the outcomes for blood cancer patients have greatly improved over the past 20 years. Where the prognosis may have been 50/50 in the past now 90% of patients are living longer, fuller lives. 
Outcomes for HER2+ breast cancer survivors have changed significantly since Herceptin was approved. The trial phase was so positive, that trial recipients receiving the placebo were switched to Herceptin and in the past 7 years there have been many more advances in the area of HER2+ treatments.
I have met several people who have received new treatments that were game changers in their cancer journeys.
You never know what new trial is going to be the game changer. There is always a reason to be hopeful.
What are you hopeful about today?

Continue the conversation in the facebook group Surviving is JUST the Beginning or follow me on Instagram.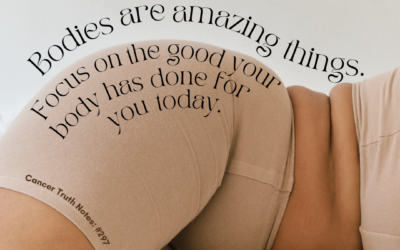 Cancer Truth Note: #297 Using negative words to describe your body brings you down. Bodies are amazing things. Focus on the good your body has done for you today. See how your mood and perspective shift. I often hear people use really harsh language when they talk...
read more