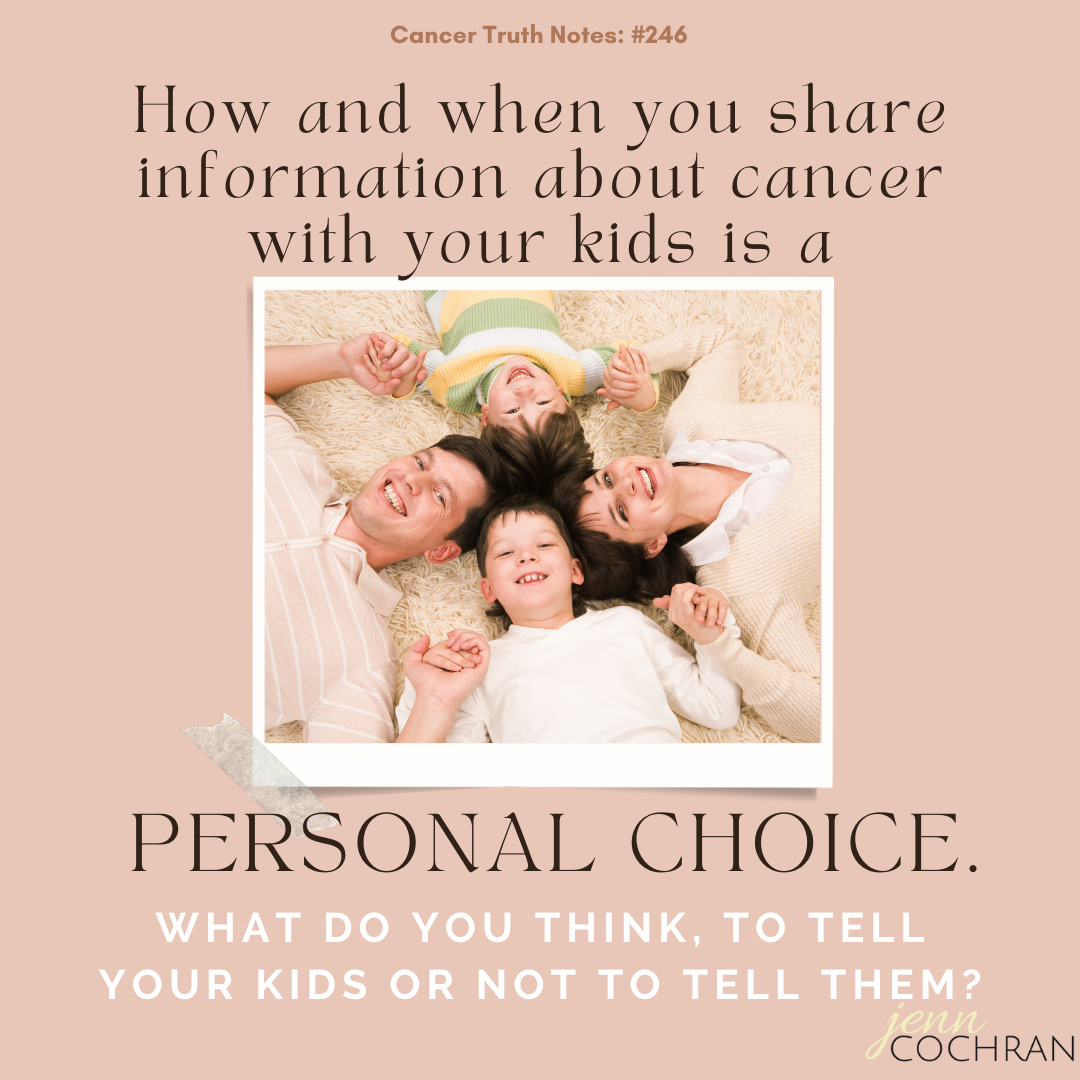 How and when you share information about cancer with your kids is a personal choice. What do you think, tell your kids or not tell them? 
When, if, and how you share your cancer diagnosis is very personal. Everyone has a different approach. Every approach is valid.
We are constantly having this discussion with my parents and we are all grown adults. Like really grown. Yet they often keep us in the dark for way too long. When telling us just gives us information that we may need eventually.
Today I want to know what your thoughts are on this. Tell them or not tell? When you were a kid, would you have wanted to know? 
Continue the conversation in the facebook group Surviving is JUST the Beginning or follow me on Instagram.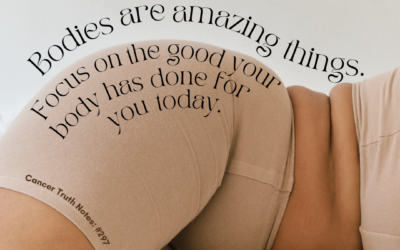 Cancer Truth Note: #297 Using negative words to describe your body brings you down. Bodies are amazing things. Focus on the good your body has done for you today. See how your mood and perspective shift. I often hear people use really harsh language when they talk...
read more