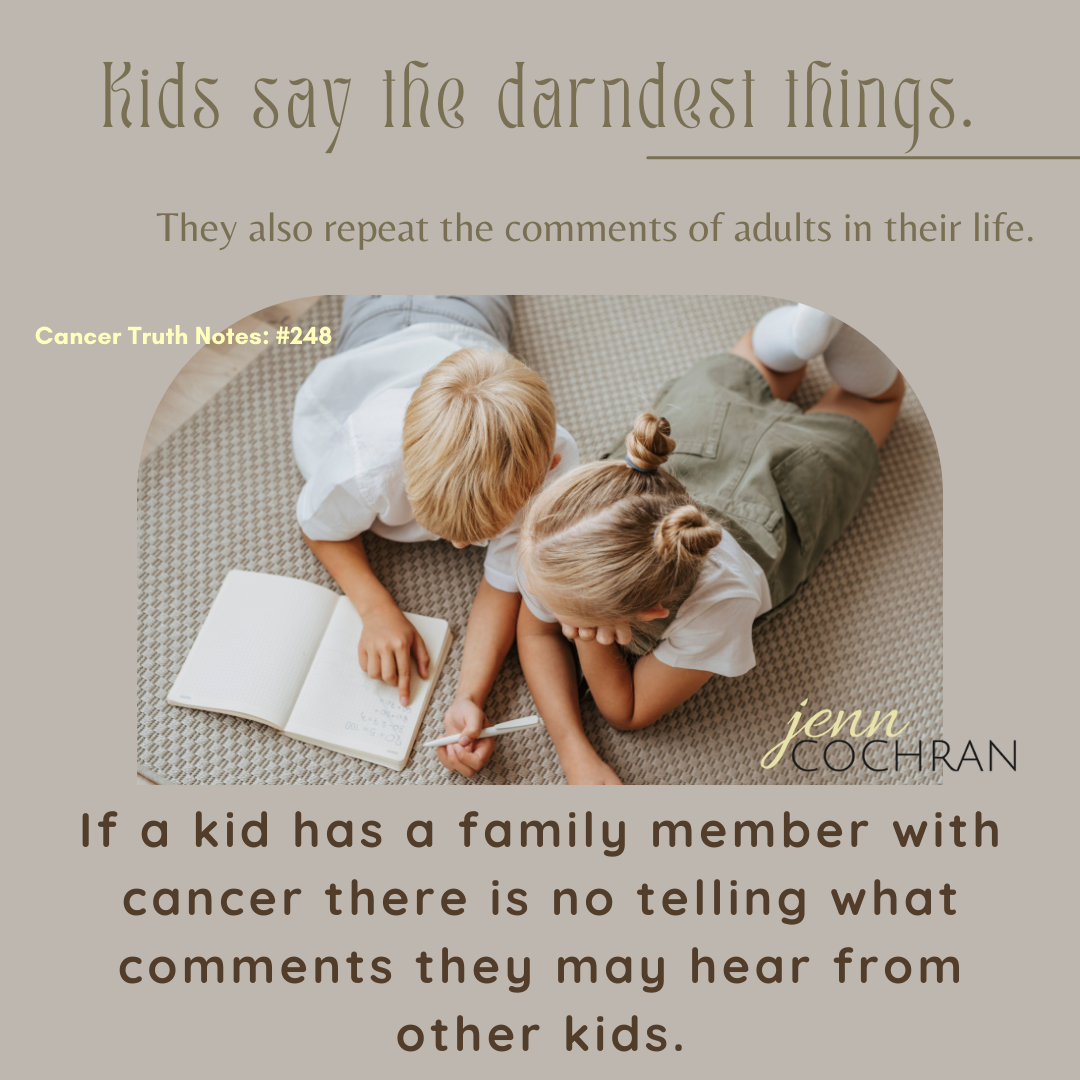 Kids say the darndest things. They also repeat the comments of the adults in their life. If a kid has a family member with cancer there is no telling what comments they may hear from other kids.
 It happens. When you hear a kid with an interesting world view, you wonder where did that come from. Most likely, home. 
Well if a kid hears their parents talking about a classmate's family member that may come back to the classmate quickly. Younger kids may not have a filter and they believe what they hear at home. Remember people are weird and when it comes to cancer everyone has a perspective that is very personal to them.
I once saw a friend's post. Her son had been told that his father could not have survived cancer, because everyone with cancer dies. Not only did he have to endure that first bout of aggressive cancer treatments for his dad, he then had to endure being told it couldn't have happened because they had been told everyone with cancer dies.
No matter how uncomfortable we are talking about cancer, it is important to understand that what we tell kids will likely go beyond the conversation. Teach them kindness and curiosity.
Have you or your kids had this experience with adults or with kids?
Continue the conversation in the facebook group Surviving is JUST the Beginning or follow me on Instagram.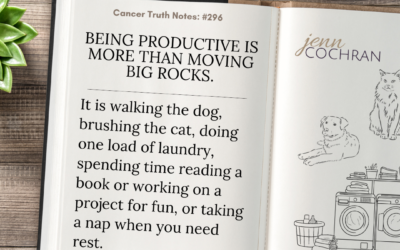 Cancer Truth Note: #296 Being productive is more than moving the big rocks. It is walking the dog, brushing the cat, doing one load of laundry, spending time reading a book or working on a project for fun, or taking a nap when you need rest. A cancer diagnosis often...
read more