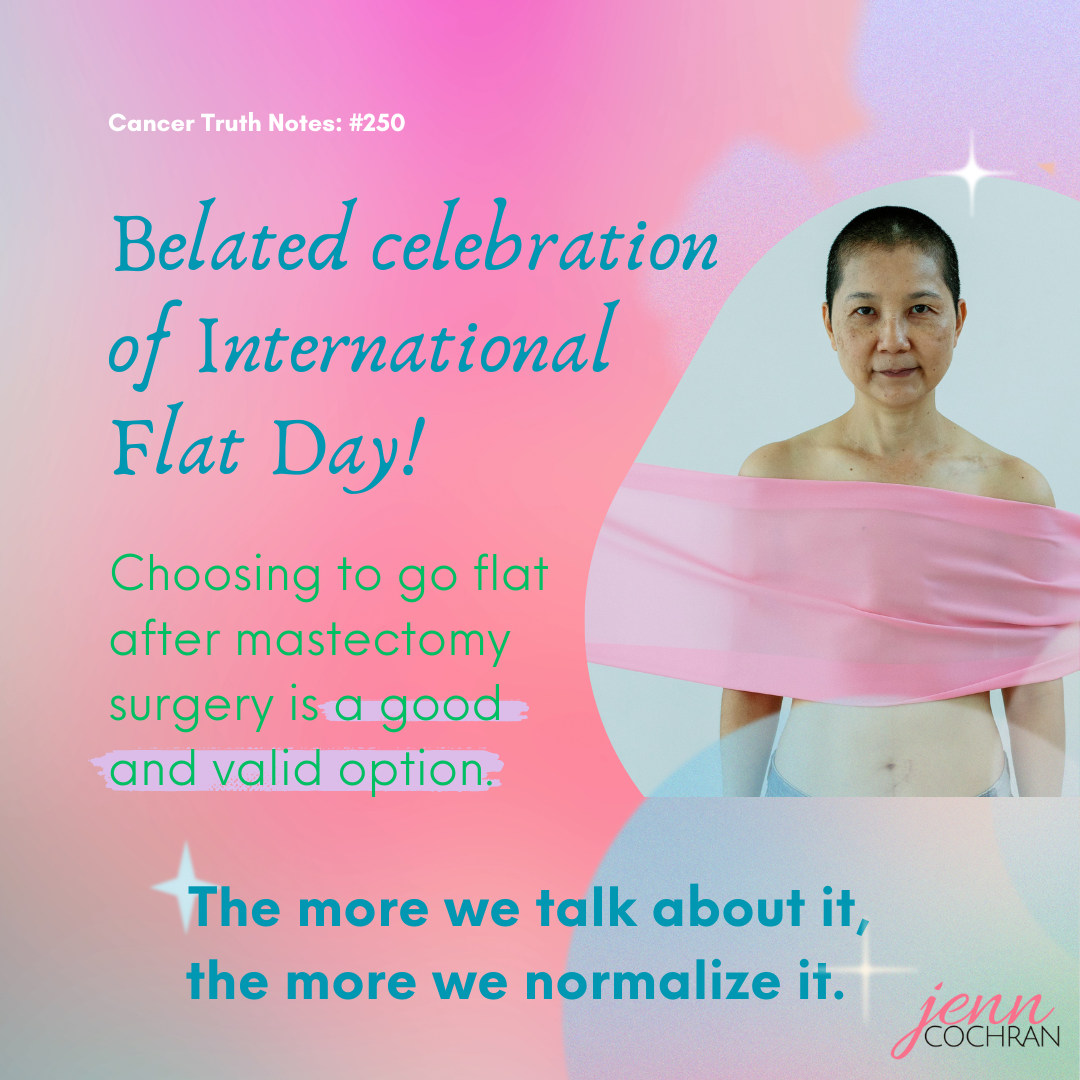 Belated celebration of International Flat Day! Choosing to go flat after mastectomy surgery is a good and valid option. The more we talk about it the more we normalize it. 
Reconstruction is a big topic among breast cancer survivors. I was fortunate, I opted for implants and I have not had any problems. They will however, have to be replaced or removed altogether at some point in the future. When that time comes, going flat will definitely be part of the discussion.
Watching all of the posts this week and seeing all of those smiling faces and conversations happening is great to see.
The more we have these conversations the more normal these conversations and choices become.
What other topics do we need more conversations about as cancer survivors?
Continue the conversation in the facebook group Surviving is JUST the Beginning or follow me on Instagram.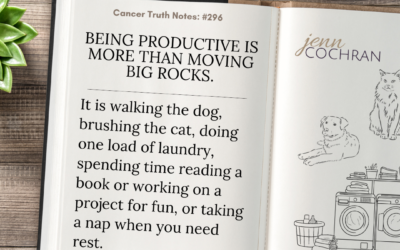 Cancer Truth Note: #296 Being productive is more than moving the big rocks. It is walking the dog, brushing the cat, doing one load of laundry, spending time reading a book or working on a project for fun, or taking a nap when you need rest. A cancer diagnosis often...
read more