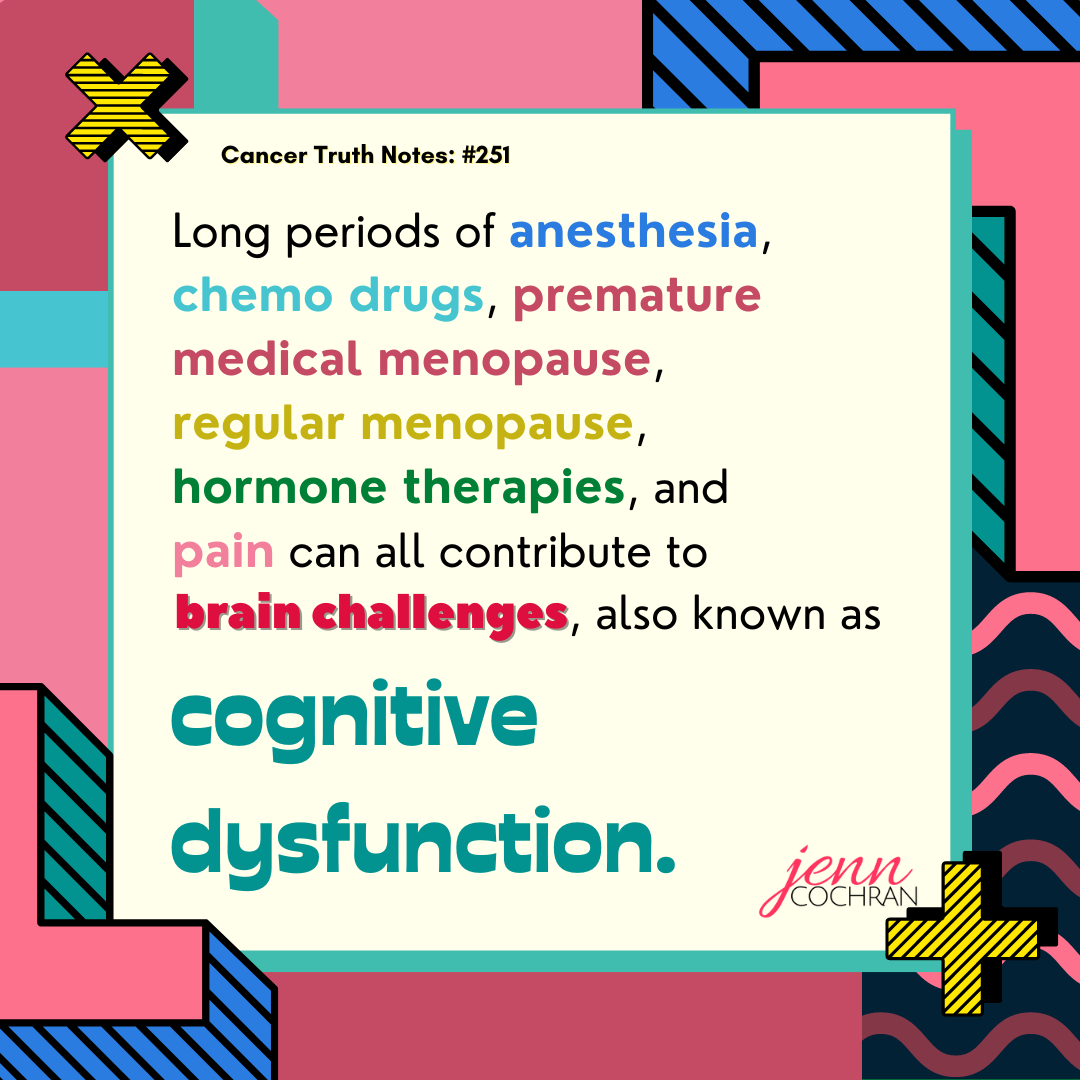 Long periods of anesthesia, chemo drugs, premature medical menopause, regular menopause, hormone therapies, and pain can all contribute to brain challenges, also known as cognitive dysfunction. 
As cancer survivors we may be familiar with Chemo brain. We are not as aware of the other circumstances that can cause brain function challenges.
Acute and chronic pain is a big contributor to cognitive challenges. This is often more evident with older people who may have started to experience some cognitive decline. Then add in an acute injury where they are now in pain and the glimmer of cognitive decline looks more like the full onset of dementia. Then they heal. They are no longer in pain and their brain seems to bounce back a bit. 
While it may be more evident with older folks this can show up for all of us as we navigate cancer treatments, surgeries of any kind, and the long term effects of the impact to our hormones depending upon what kind of treatments you have had.
Have you experienced brain challenges? How did they show up for you?
Continue the conversation in the facebook group Surviving is JUST the Beginning or follow me on Instagram.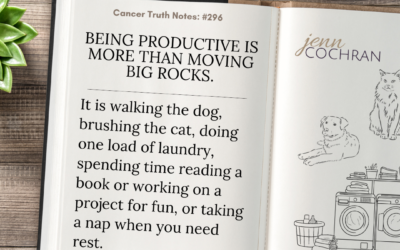 Cancer Truth Note: #296 Being productive is more than moving the big rocks. It is walking the dog, brushing the cat, doing one load of laundry, spending time reading a book or working on a project for fun, or taking a nap when you need rest. A cancer diagnosis often...
read more