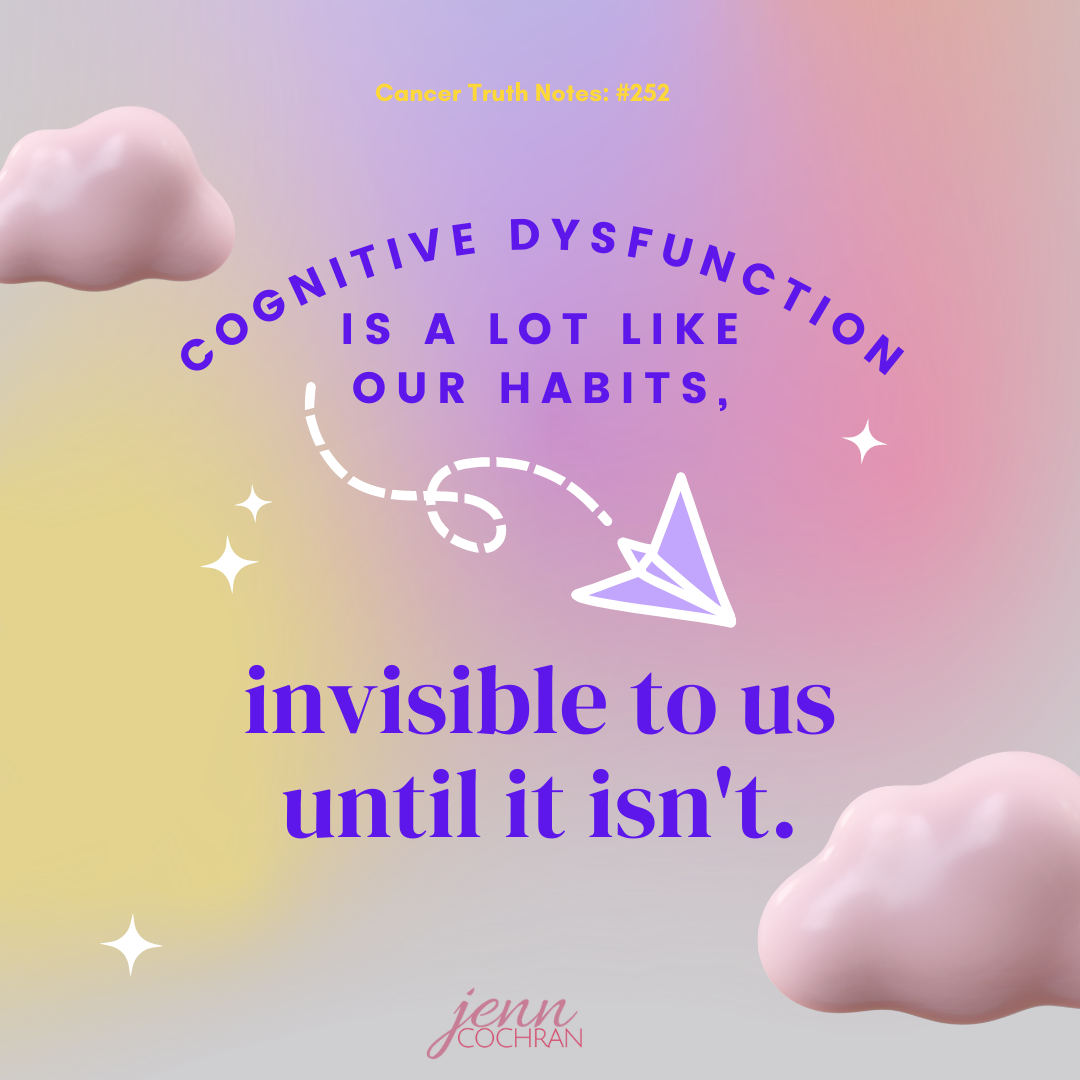 Cognitive dysfunction is a LOT like our habits, invisible to us until it isn't.
 In cancer truth #251, we were talking about possible contributors to brain challenges or cognitive dysfunction. I was talking with a friend this week about a surgery she had in May. She had an acute injury where she was in pain. After about a month they did surgery. Her pain dropped off pretty quickly which was awesome. However, recovery from surgery often takes way longer than we think it will.
She came back to work really quickly. It wasn't until this week she said Wow, I came back way too quick. My brain just was not where I expected it to be."
Doctors give us timelines for moving our bodies and rehabbing physically. It would be great if we could start to better understand and prepare people for the mental challenges of recovery as well.
When we are in it, we do not clearly see what is happening.
Did you have an aha moment during or after your recovery? What was it?
Continue the conversation in the facebook group Surviving is JUST the Beginning or follow me on Instagram.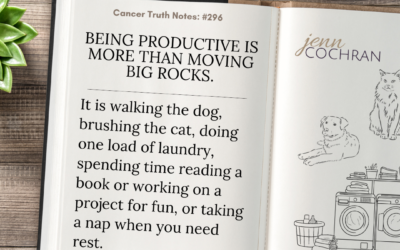 Cancer Truth Note: #296 Being productive is more than moving the big rocks. It is walking the dog, brushing the cat, doing one load of laundry, spending time reading a book or working on a project for fun, or taking a nap when you need rest. A cancer diagnosis often...
read more