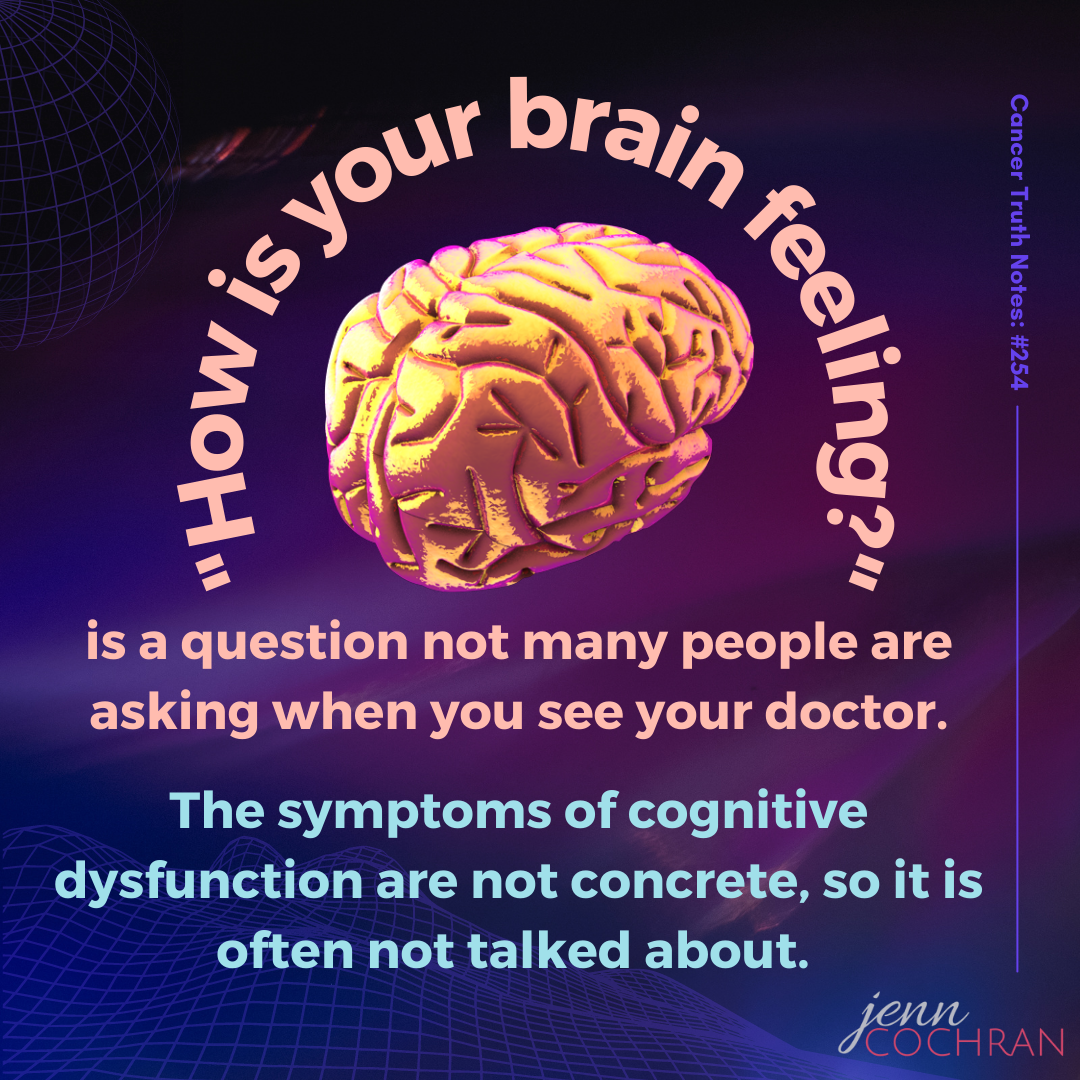 "How is your brain feeling?" is a question not many people are asking when you see your doctor. The symptoms of cognitive dysfunction are not concrete, so it is often not talked about. 
Wouldn't it be great if we had to think about how to answer this question? This is not the generic "how are you feeling?" That encompasses so many things that we often just gloss over the answer. If someone asks how your brain is feeling you have to give that a little thought.
I recently was introducing someone to some of my neuromovement tools and she said "My brain has been feeling spongy." Such a great word. As we played with some of the tools she said, "My brain feels lighter, clearer." She felt better able to process information, which was pretty cool.
This is one of those areas where rest, movement, and meditative practices can help us to improve our brain's ability to heal and create new neural pathways to boost brain function. First we need to know that we are not 100% and that is normal for where we are in the treatment cycle or because of the medication we are taking.
Was the state of your brain a topic for conversation? If not, do you wish it had been?
Continue the conversation in the facebook group Surviving is JUST the Beginning or follow me on Instagram.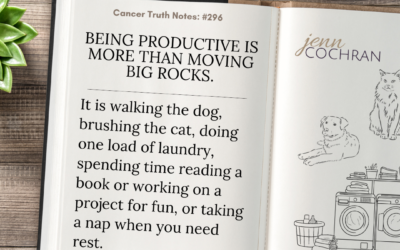 Cancer Truth Note: #296 Being productive is more than moving the big rocks. It is walking the dog, brushing the cat, doing one load of laundry, spending time reading a book or working on a project for fun, or taking a nap when you need rest. A cancer diagnosis often...
read more