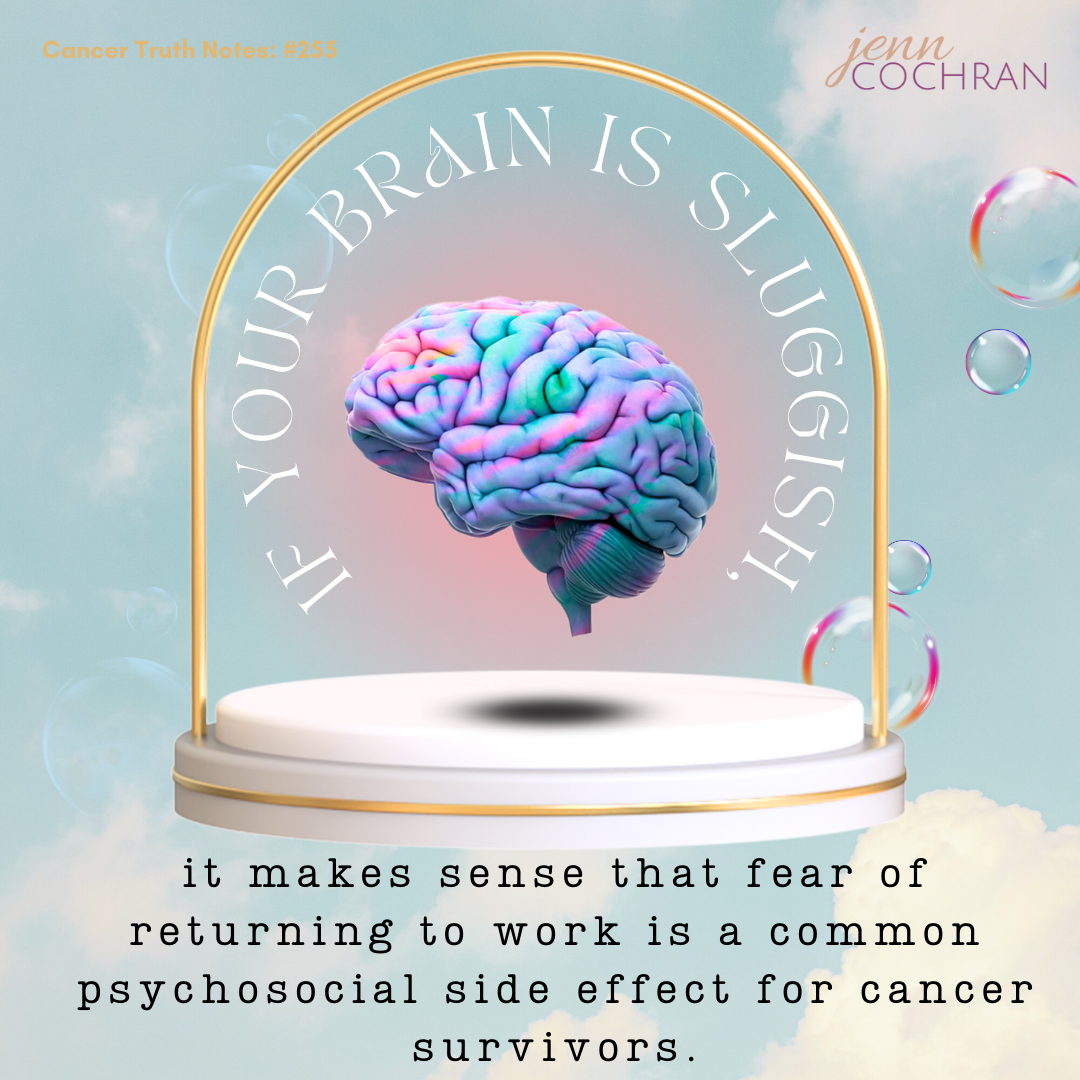 If your brain is sluggish, it makes sense that fear of returning to work is a common psychosocial side effect for cancer survivors. 
I have known people who have changed careers after cancer treatment because the mental demands of their job were too much.
While I was on hormone therapy and largely unaware how it was affecting my brain function I attempted to create a new website. I was a technical project manager, software tester, and trainer in a past life. Website creation was not new to me. My site was expiring in August, and I wanted to replace it on a new platform. It was April. It should have been much easier than the previous site that I built from scratch without all the templates available at the time. I chose a new set of templates and started building.
Then I got frustrated and set it aside.
I came back to it a week or so later… and on and on this merry go round went with no real progress.
I stopped taking hormone therapy in June when it was discovered I was allergic to it. The first week in August, after I was unable to find a developer to do the website work for me, I figured I better try again. I sat down and in 3 hours I was able to do 90% of what I needed to do. I had probably spent close to 100 hours failing to make any progress. Clearly hindsight was 20/20. My brain had not been working to its full ability.
When I was in treatment I was not in a technical job. I was in a physical job and I had a depth of experience to pull from when working with clients. I could be in the moment and trouble shoot for what was in front of me. Had I been going back to an office where I needed to project manage multiple projects my experience may have looked very different. 
Did you experience fear or apprehension about returning to work? Could you put your finger on why?
Continue the conversation in the facebook group Surviving is JUST the Beginning or follow me on Instagram.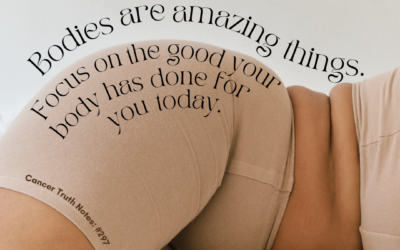 Cancer Truth Note: #297 Using negative words to describe your body brings you down. Bodies are amazing things. Focus on the good your body has done for you today. See how your mood and perspective shift. I often hear people use really harsh language when they talk...
read more