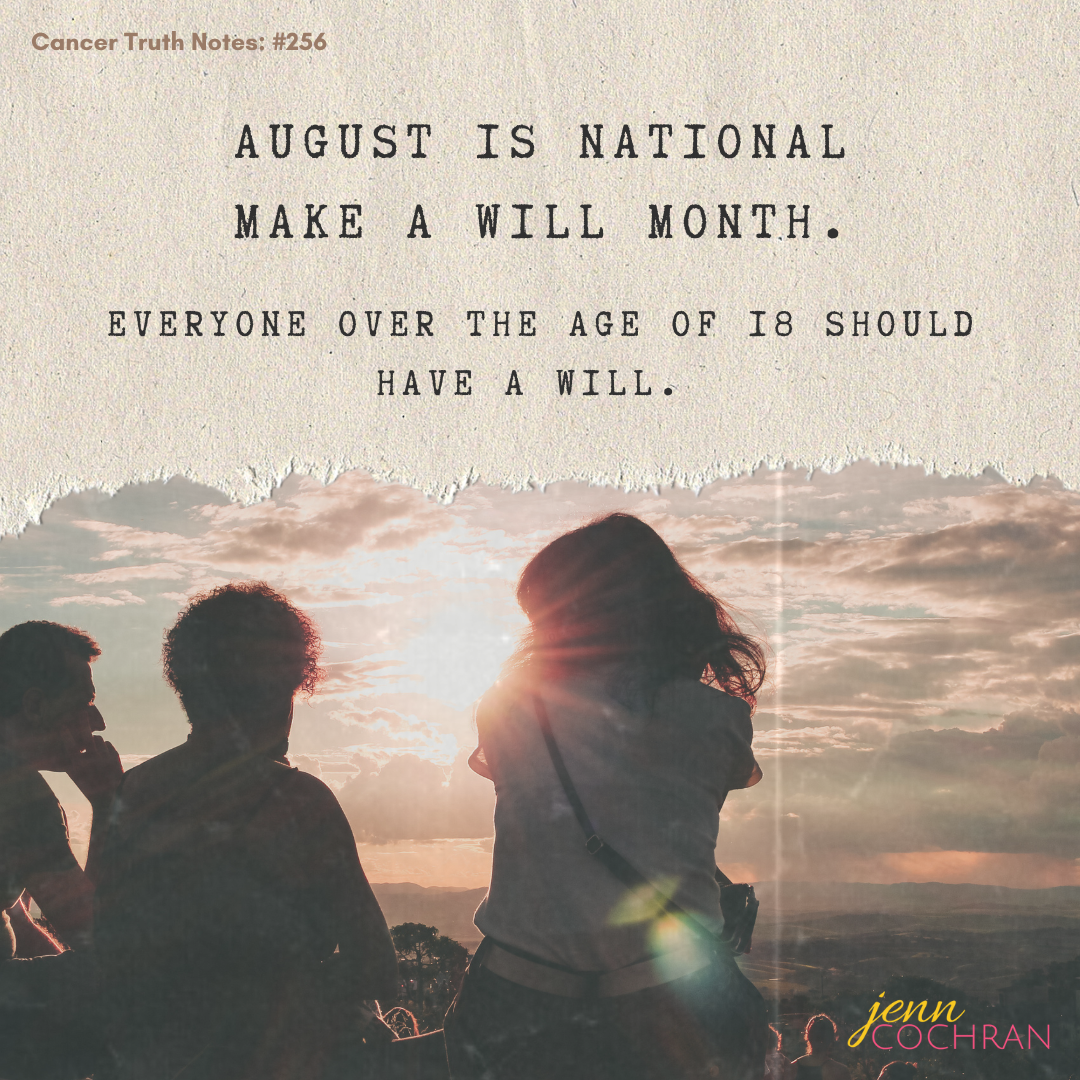 August is National Make a Will month. Everyone over the age of 18 should have a will.  
This is something I feel very strong about. I love that there is a National month assigned to this activity. Every person over the age of 18 should have a will. Accidents happen. People unexpectedly experience illnesses, we just lived through a pandemic resulting in loss of life. Death happens.
A single friend, quite a bit older than 18, did not have a will. She wished to have her ashes scattered at sea. She loved the ocean. She was also a supporter of several charities. When she passed without a will her remaining family members made other arrangements. 
What happens to you and your estate may only match your wishes if you documented them and made them legally binding. Every state is different, so it is important to know how your state works. Having a properly processed will makes everything easier for your loved ones regardless of where you live.
Do you have a will?
Continue the conversation in the facebook group Surviving is JUST the Beginning or follow me on Instagram.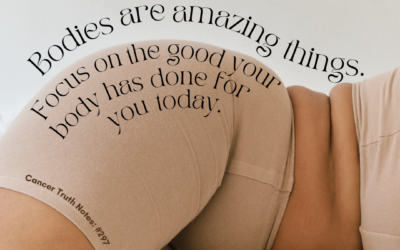 Cancer Truth Note: #297 Using negative words to describe your body brings you down. Bodies are amazing things. Focus on the good your body has done for you today. See how your mood and perspective shift. I often hear people use really harsh language when they talk...
read more