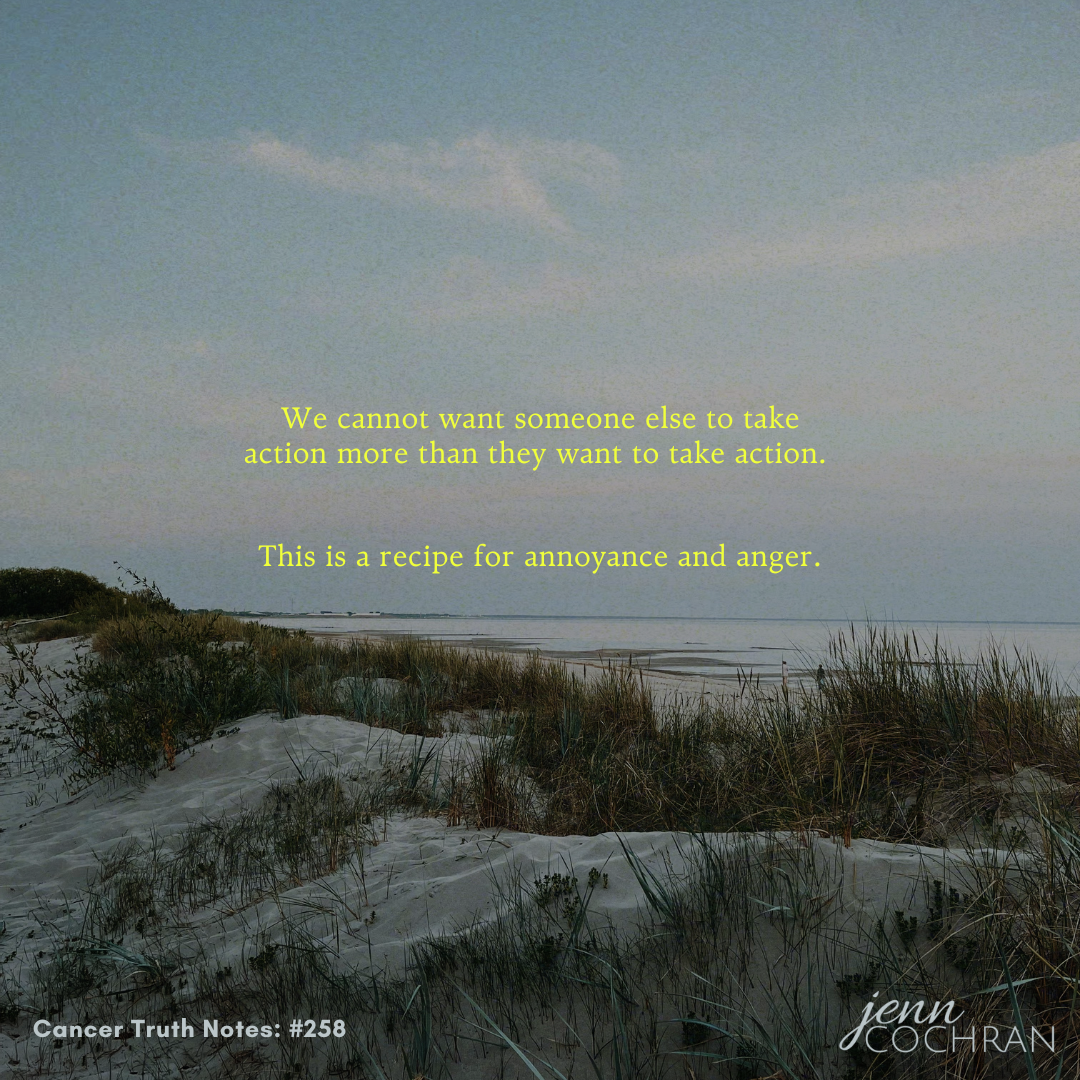 We cannot want someone else to take action more than they want to take the action. That is a recipe for annoyance and anger.
Have you ever wanted a loved one to try something new? Maybe they shine you on about what a good idea it is, then don't actually try the thing.
I was talking with some fellow trainers this week. One was upset that she was offering a class and she did not think people were challenging themselves enough. What could she do to get them to take it to the next level?
The reality was she was already offering the next level. It was their choice whether they wanted to try it or not.
This happens in our personal lives too. Maybe we had a cancer diagnosis. As part of that diagnosis we really cleaned up our diet. Then we want our loved ones to do the same. They disagree. Can you see where the annoyance comes in?
We keep offering, they keep declining, now someone is passing annoyed and moving toward anger. It might be a toss up which person that is.
The reality is we can't want change for someone more than they want it themselves. It doesn't go well for anyone. We can share what we learned. We can express concern if it is warranted, some choices are dicier than others. Then it is up to them.
Have you experienced wanting something for someone more than they wanted it?

Continue the conversation in the facebook group Surviving is JUST the Beginning or follow me on Instagram.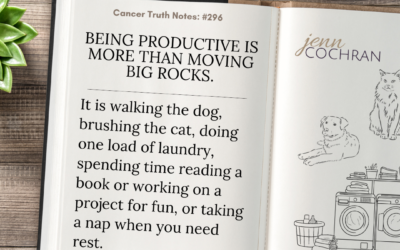 Cancer Truth Note: #296 Being productive is more than moving the big rocks. It is walking the dog, brushing the cat, doing one load of laundry, spending time reading a book or working on a project for fun, or taking a nap when you need rest. A cancer diagnosis often...
read more