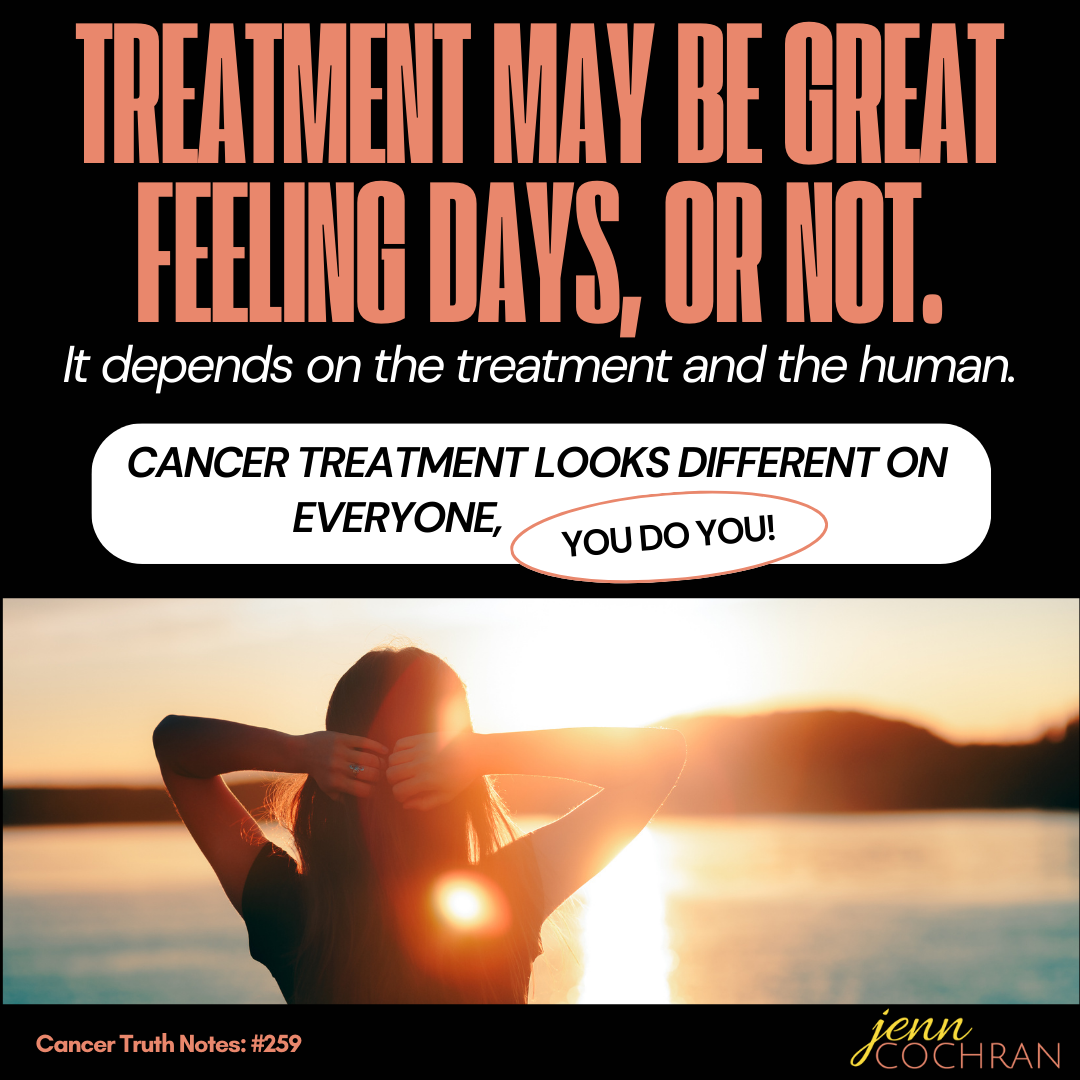 Treatment days may be great feeling days, or not. It depends on the treatment and the human. Cancer treatment looks different on everyone, you do you! 
 I was in a group last week and we were talking about the hyper achiever saboteur. One of the things she mentioned was someone going back to work after chemo treatment. She thought it was a sign of over achieving. I thought chemo days must be feel good days.
My infusions were 6 hours long. Other than being in the chair for 6 hours or more I felt great on chemo days. I got infusions on Friday and my husband and I would go to the local drafthouse for dinner and a movie on Friday nights. It was what we did and as long as I felt good, there was no reason not to do it.
What you do on treatment day is only dictated by how long it takes and how you feel. 
What did you do on treatment day? Did people have opinions about it?

Continue the conversation in the facebook group Surviving is JUST the Beginning or follow me on Instagram.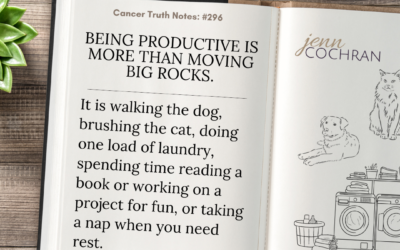 Cancer Truth Note: #296 Being productive is more than moving the big rocks. It is walking the dog, brushing the cat, doing one load of laundry, spending time reading a book or working on a project for fun, or taking a nap when you need rest. A cancer diagnosis often...
read more