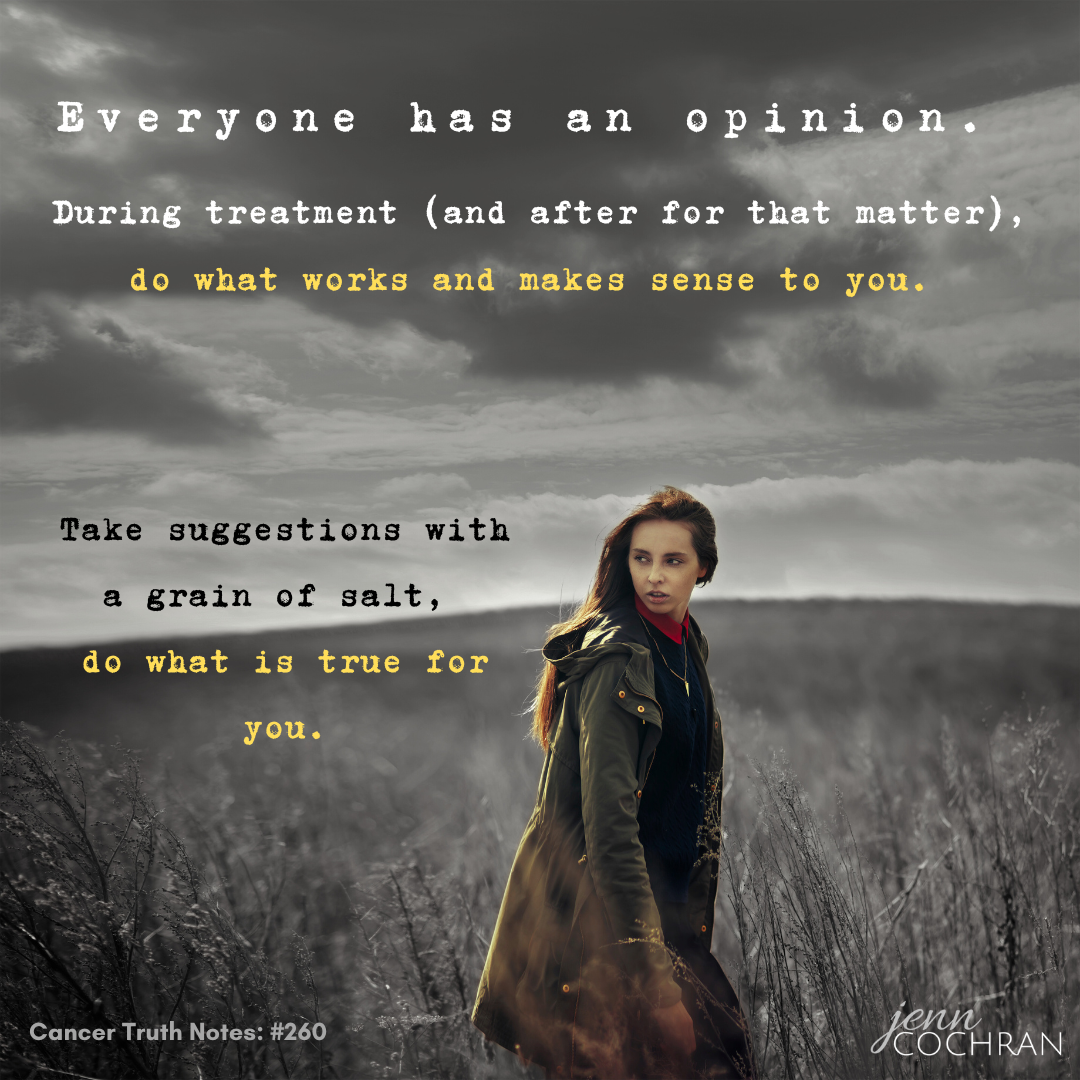 Everyone has an opinion. During treatment (and after for that matter), do what works and makes sense to you. Take suggestions with a grain of salt, do what is true for you. 
On my first day of chemo the nurse asked me if I had closed my business.
What?
Why?
She then proceeded to tell me that I would be incapacitated by Monday and I would no longer be able to do a physical job for at least the next 18 weeks while I was in treatment.
Again What?
My doctor, her boss, had basically said he thought I would sail through the first three treatments then take it treatment by treatment from there. I was of the opinion that I would work until I couldn't. My clients knew I was going through treatment.
It was unnecessary to stop working. Honestly, it was inappropriate for her to suggest it.
I later found out that was her last week in oncology. She was burnt out.
Be careful who you let sway you. Take action or rest based on how you ACTUALLY feel and not on how someone tells you to feel.
Did you experience that? People telling you how to act during or after treatment?

Continue the conversation in the facebook group Surviving is JUST the Beginning or follow me on Instagram.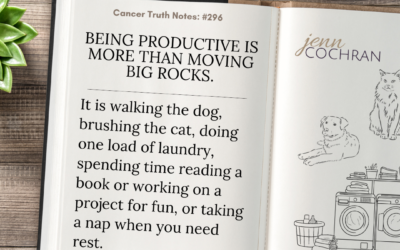 Cancer Truth Note: #296 Being productive is more than moving the big rocks. It is walking the dog, brushing the cat, doing one load of laundry, spending time reading a book or working on a project for fun, or taking a nap when you need rest. A cancer diagnosis often...
read more