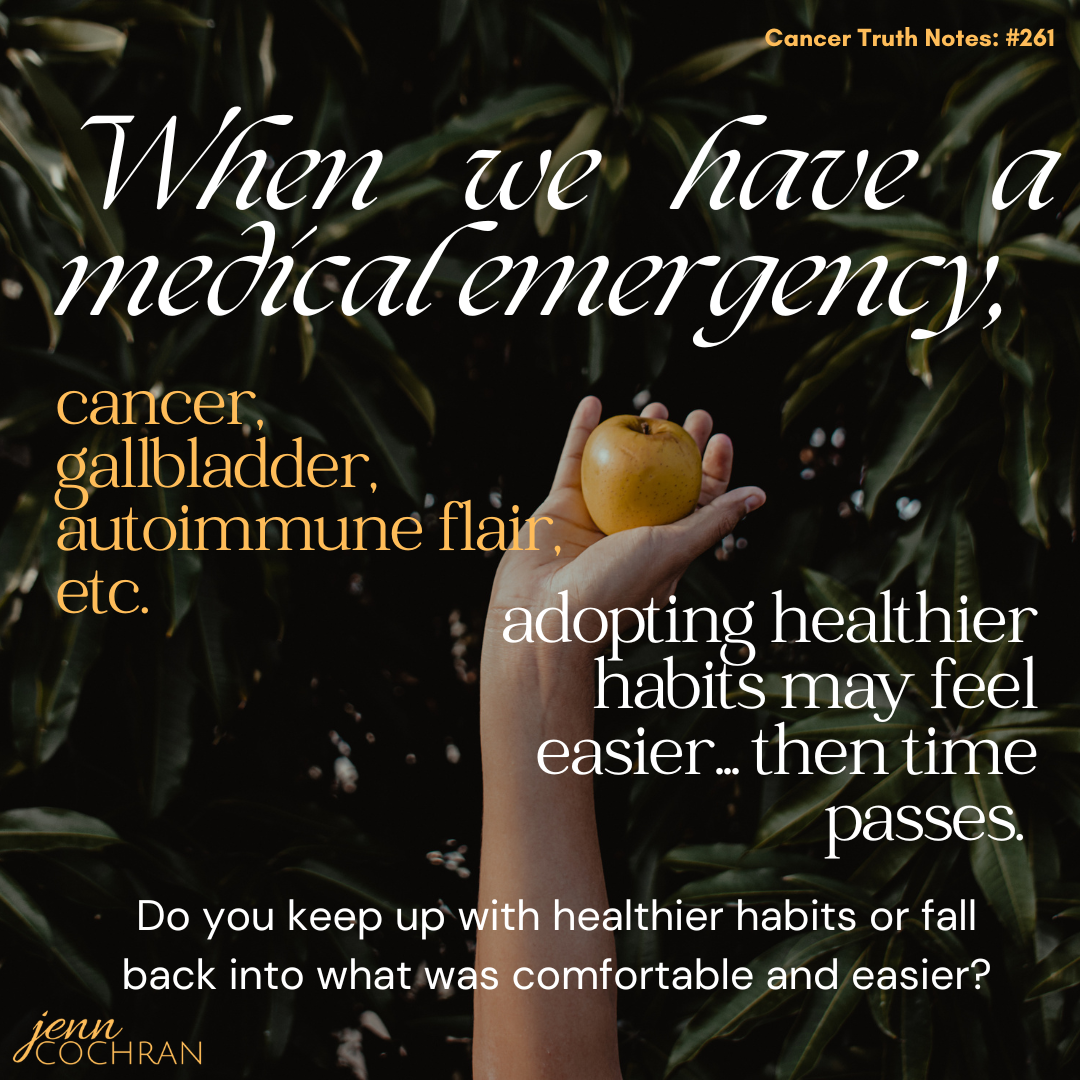 When we have a medical emergency, cancer, gallbladder, autoimmune flair, etc. adopting healthier habits may feel easier… then time passes. Do you keep up with the healthier habit or fall back into what was comfortable or easier? 
Can you relate?
Have you decided to cut out sugar completely and then had a relapse? It happens. In the wake of an emergency we get really clear on what health might look like. Then over time, we get further away from the emergency and we gradually revert to old behaviors.
Recognizing what makes us feel better helps. Having support helps more.
Have you experienced this? Could you use some support?

Continue the conversation in the facebook group Surviving is JUST the Beginning or follow me on Instagram.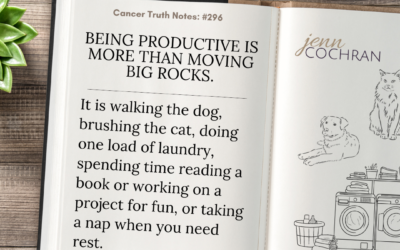 Cancer Truth Note: #296 Being productive is more than moving the big rocks. It is walking the dog, brushing the cat, doing one load of laundry, spending time reading a book or working on a project for fun, or taking a nap when you need rest. A cancer diagnosis often...
read more