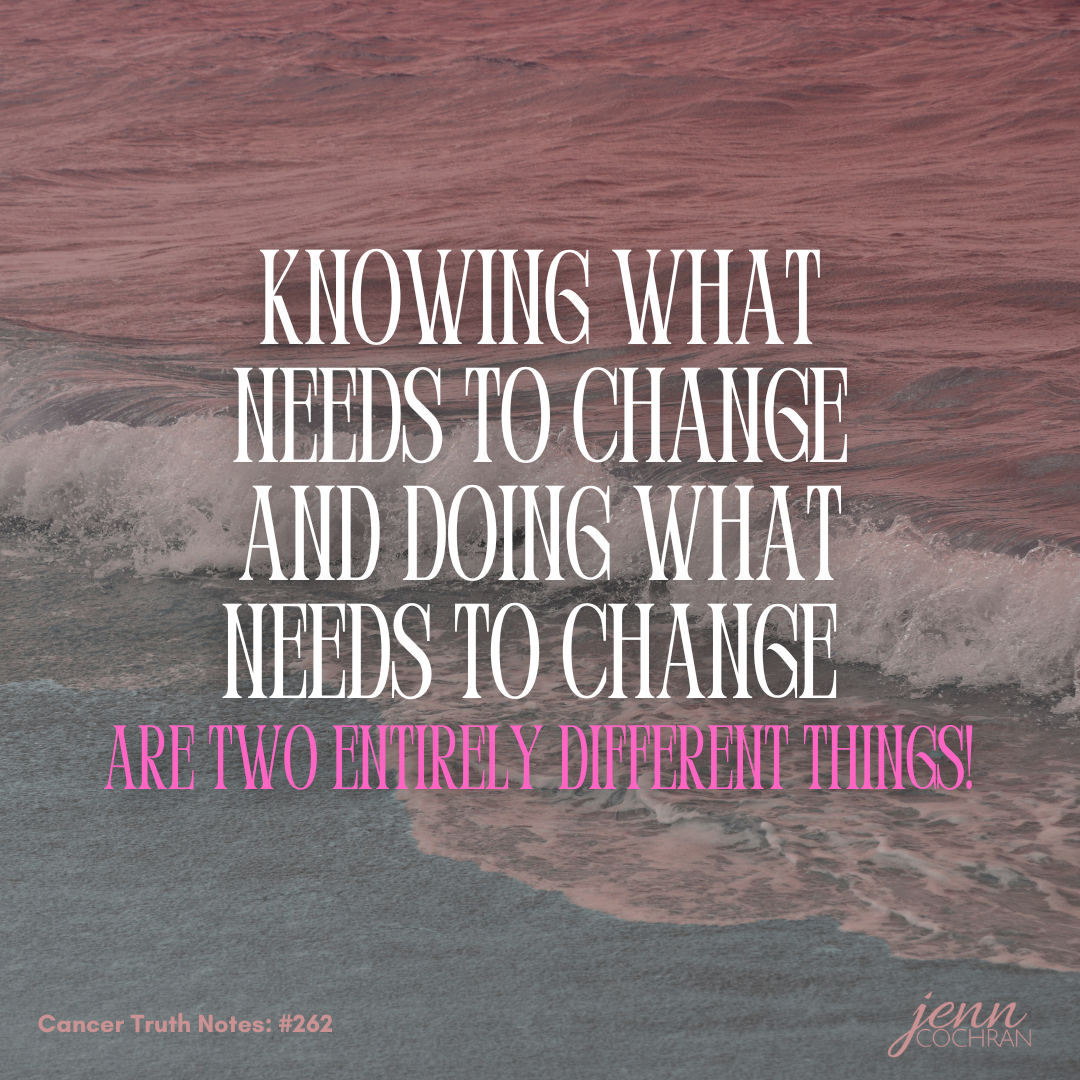 Knowing what needs to change and doing what needs to change are two entirely different things! 
We have all experienced this. A paper is due in three weeks, yet we drag our feet on getting started. We know starting sooner will be less stressful, but it is what it is.
I hear this all the time when it comes to creating healthy habits. I am also a human and I struggle with it myself.
You may know what to eat but continue to eat things that make you feel bad. Or you need to lose weight and just can't seem to get off the couch.
When I was having challenges with chronic rashes and the doctors had no answers, I decided to start cutting out food to get to the bottom of it. Ultimately, I found that omitting gluten and dairy from my diet made me feel better. After an unfortunate Thanksgiving, where my eyes swelled shut while I was watching my mom make a crazy number of pies, my doctor agreed to celiac test me. Even considering I was extremely gluten light at the time, the test came back definitive for Celiac Disease. That meant I was completely done with gluten. Up until that point I knew I felt better, but sometimes I would eat the biscuit. Now I know the biscuit with gluten can really harm me. So it is out. It isn't easy but it is doable and I feel better. I also know the moment I have accidentally been glutened and it isn't pleasant, but it is never intentional. 
So my question for you today is, if someone tells you walking 20 minutes a day will save your life, do you get off the couch? What would help you get off the couch? Do you have your own version of what getting off the couch looks like? How can I help?
Continue the conversation in the facebook group Surviving is JUST the Beginning or follow me on Instagram.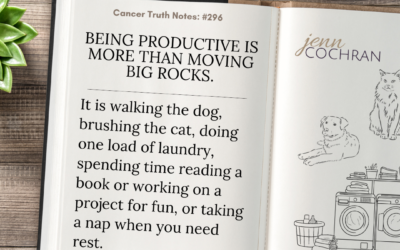 Cancer Truth Note: #296 Being productive is more than moving the big rocks. It is walking the dog, brushing the cat, doing one load of laundry, spending time reading a book or working on a project for fun, or taking a nap when you need rest. A cancer diagnosis often...
read more