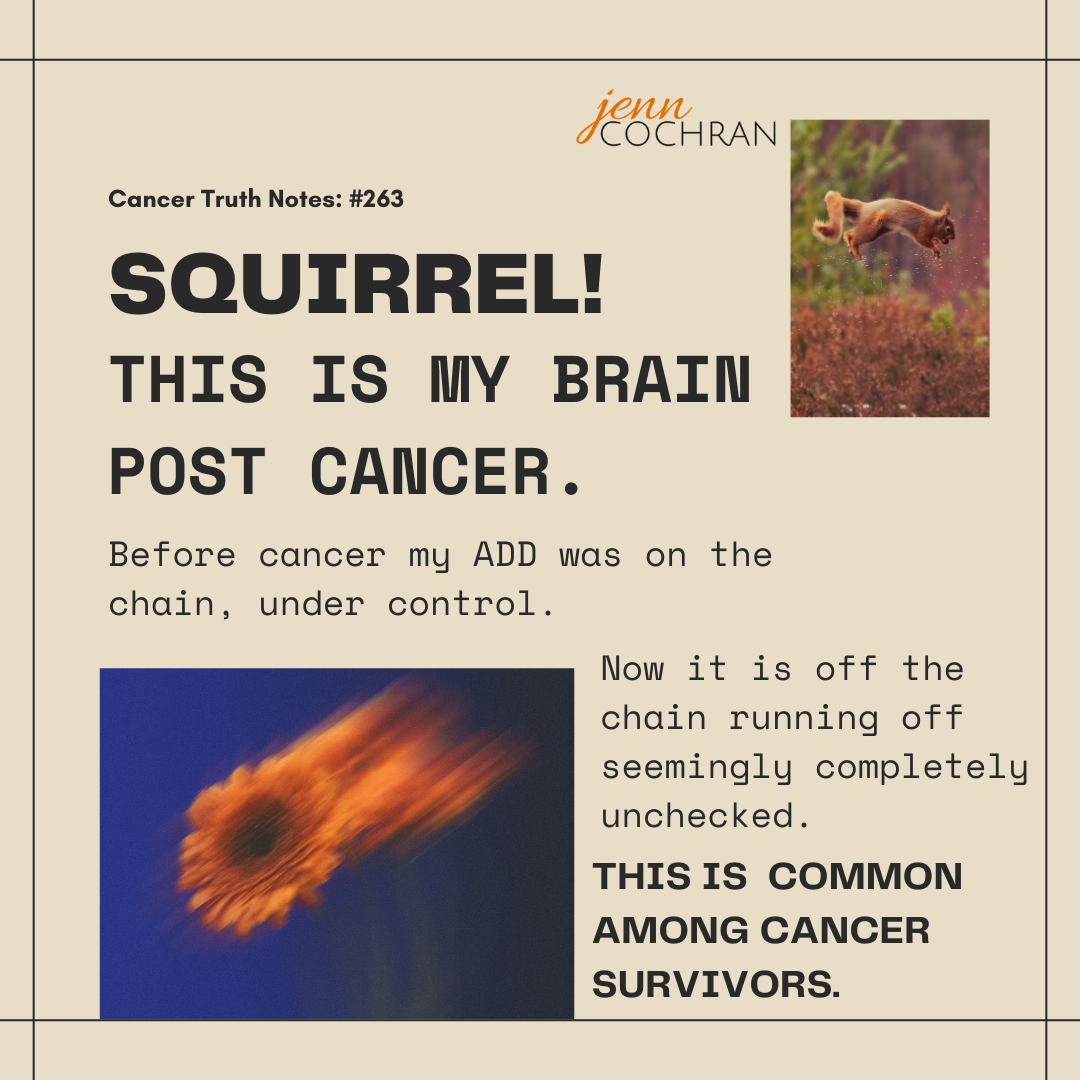 Squirrel! This is my brain post cancer. Before cancer my ADD was on the chain, under control. Now it is off the chain running off seemingly completely unchecked. This is common among cancer survivors. 
 As I was working on truths today, I ate breakfast, cleaned the mudroom, purged some old dead sneakers, and read some tarot…. oh yeah and eventually got my work done.
Here is what it looked like.
I started writing, while finishing my breakfast. Then I went to top off my coffee. That led to seeing the disaster of a mudroom. Which if I am being honest didn't just appear, but clearly needed looking at right that minute. It didn't but you know my ADD is off the chain.
Then I sorted some old running shoes well past the point where they belong on my feet. After tossing them in the trash I went back to what was actually on my calendar to get done. I started writing again.
Then the phone rang and after that call I did a tarot reading for the day, because the cards were there and squirrel. Eventually I got back to writing again.
Good grief.
Something that should have taken 2 hours tops ends up taking me 4. Getting a handle on the squirrel distractions is a much bigger challenge post cancer treatment than it was before. On the days that I have a lot of appointments I am better able to stay on task. More structure and fixed times for things. On the days that are more free form I benefit from imposed structures. It is definitely more challenging.
Are your squirrels running around unchecked? Do you have a great tactic that helps keep you on task?
Continue the conversation in the facebook group Surviving is JUST the Beginning or follow me on Instagram.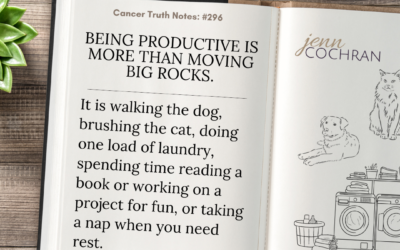 Cancer Truth Note: #296 Being productive is more than moving the big rocks. It is walking the dog, brushing the cat, doing one load of laundry, spending time reading a book or working on a project for fun, or taking a nap when you need rest. A cancer diagnosis often...
read more