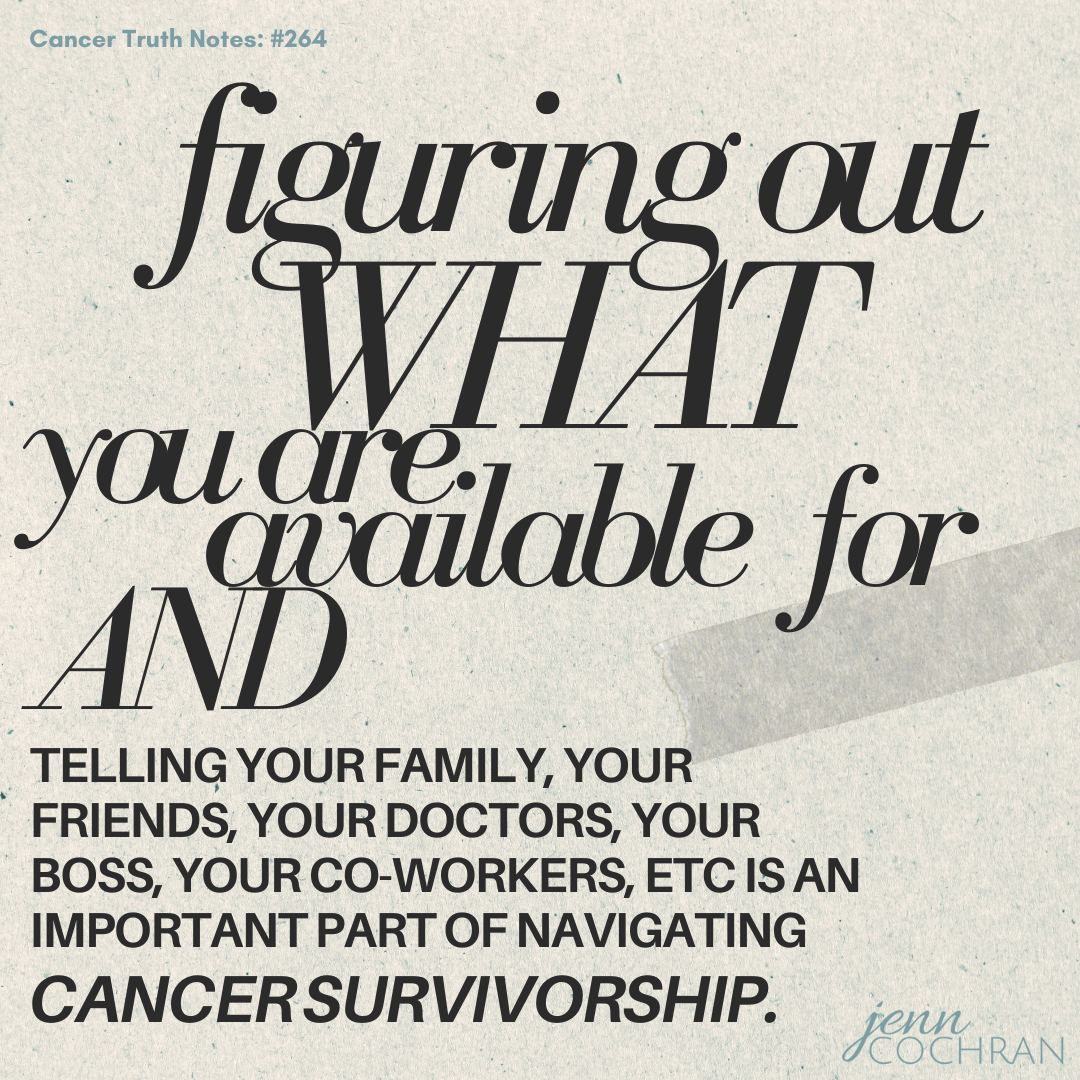 Figuring out what you are available for AND telling your family, your friends, your doctors, your boss, your co-workers, etc is an important part of navigating cancer survivorship. 
This topic came up recently. I remembered my conversation with Kristina Kotlus in episode 10 of Unspoken Cancer Truths. After a while, talking about her treatment was exhausting, so she made it clear that she was happy to hear from people, but she would not be talking about cancer during those conversations. More importantly if they couldn't manage that request, they should not call. A clear request and expectation setting. 
It really comes down to setting expectations. This comes up in all areas. It also might change from day to day or based on your treatment cycle or how you feel. That is ok!
Where can you set an expectation with someone today?
Continue the conversation in the facebook group Surviving is JUST the Beginning or follow me on Instagram.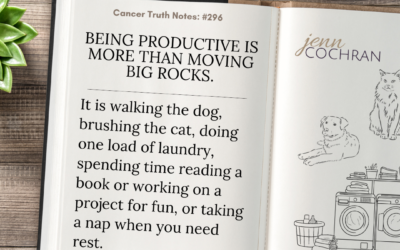 Cancer Truth Note: #296 Being productive is more than moving the big rocks. It is walking the dog, brushing the cat, doing one load of laundry, spending time reading a book or working on a project for fun, or taking a nap when you need rest. A cancer diagnosis often...
read more