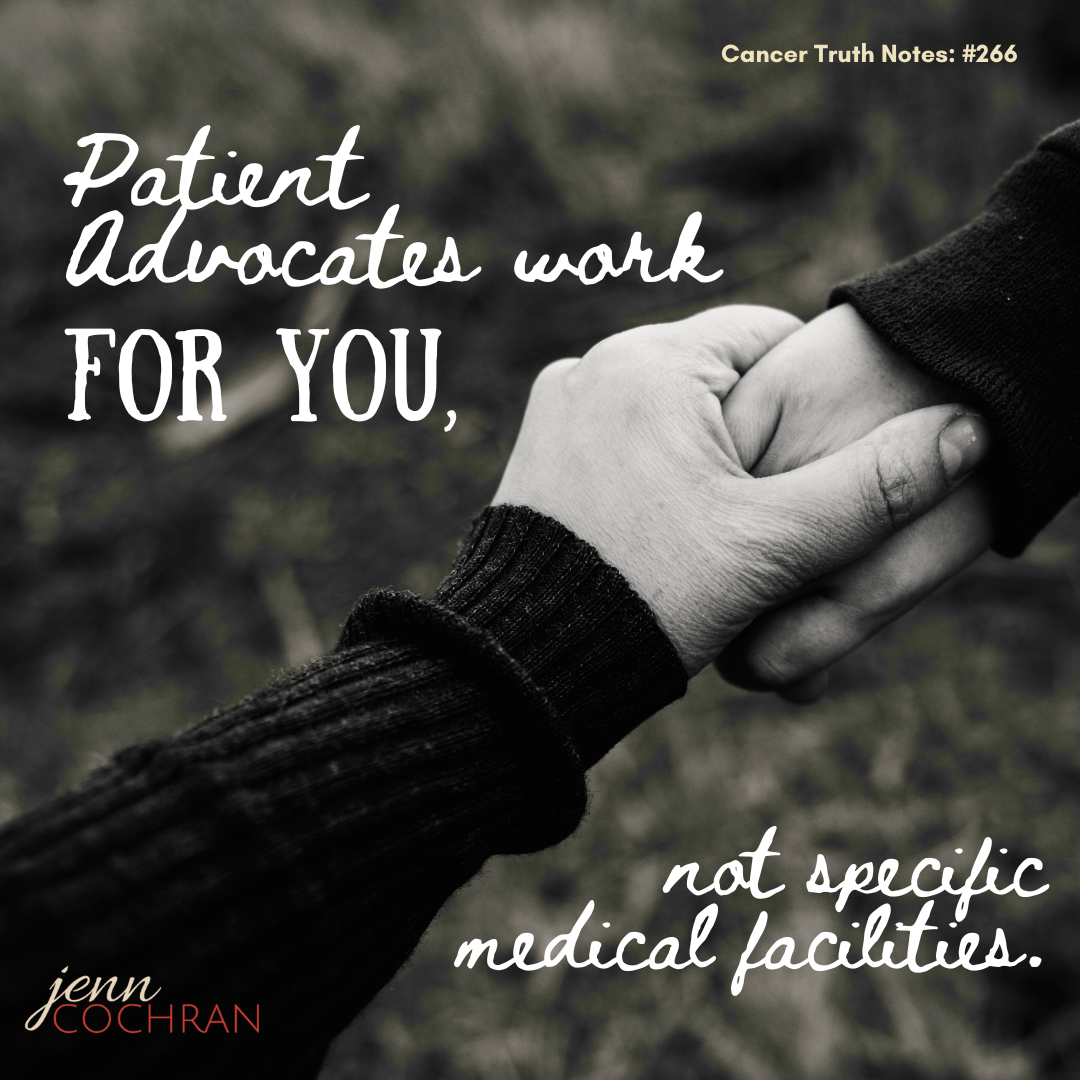 Patient Advocates work for you, not specific medical facilities.
One key distinction between a patient advocate and a nurse navigator is that the patient advocate works for you. The nurse navigator works for the medical facility that pays them. Yes, they both care about you and your outcomes!
A patient advocate sees beyond the medical system that you are currently working with. For instance if you need surgery for, let's say pancreatic cancer, the doctor recommended in your current system does the surgery once a week and they are the only one who does the surgery. Are they your best option? They are the only one in the hospital system that does it… Your patient advocate has resources beyond that system. They look for the doctor that does that surgery multiple times a day and is the expert.
They can also guide you when your doctor recommends a specialist that is not in your insurance network. Are they the only specialist or your best choice? Or are they the person your doctor knows the best? If you are going out of network these are questions you want to answer. A patient advocate can help you ask those questions.
Have you experienced any of these types of challenges? 
Continue the conversation in the facebook group Surviving is JUST the Beginning or follow me on Instagram.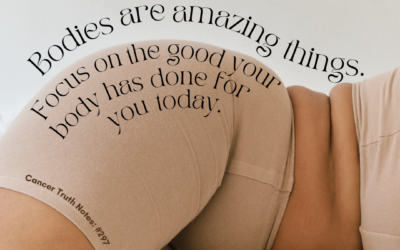 Cancer Truth Note: #297 Using negative words to describe your body brings you down. Bodies are amazing things. Focus on the good your body has done for you today. See how your mood and perspective shift. I often hear people use really harsh language when they talk...
read more