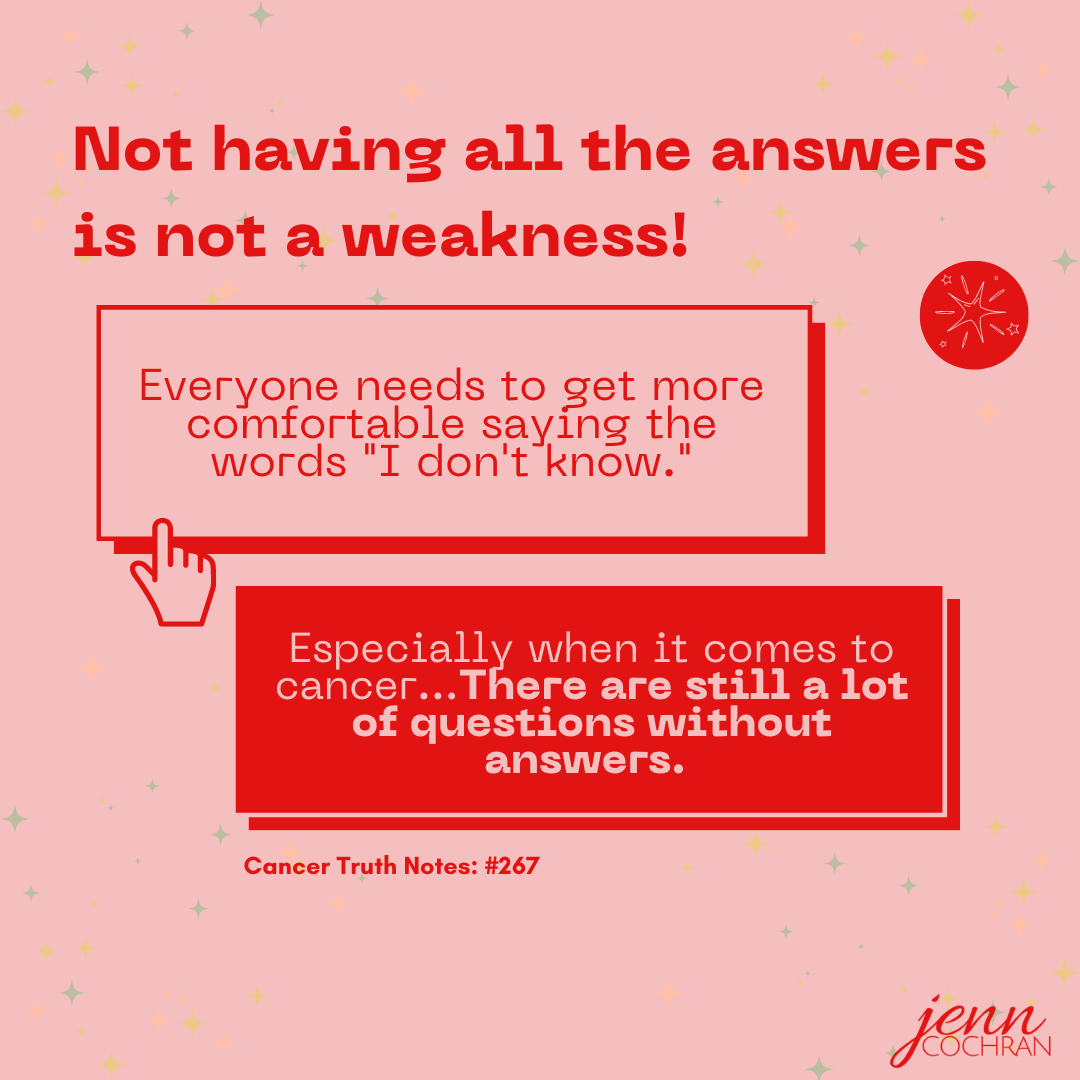 Not having all the answers is not a weakness! Everyone needs to get more comfortable saying the words "I don't know." Especially when it comes to cancer… There are still a lot of questions without answers. 
Say it with me now…. I don't know. 
We have gone so far down the rabbit hole of instant information and the expectation for perfection that those words have become taboo. That is just nonsense.
We are all only as knowledgeable as our experience and curiosity. Doctors are smart and hard working, yet they may not have all the answers and some questions do not reasonably even have answers. 
Not having all the answers is not a weakness! It just isn't.
Often when I ask my clients a question, I will say "I don't know or I am not sure." is a valid answer. Because sometimes we are not sure at the moment our response. That is ok.
Is there a question you were asked this week that you thought you needed an answer for that you just didn't have? How did you respond?  
Continue the conversation in the facebook group Surviving is JUST the Beginning or follow me on Instagram.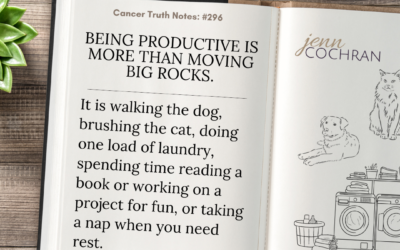 Cancer Truth Note: #296 Being productive is more than moving the big rocks. It is walking the dog, brushing the cat, doing one load of laundry, spending time reading a book or working on a project for fun, or taking a nap when you need rest. A cancer diagnosis often...
read more