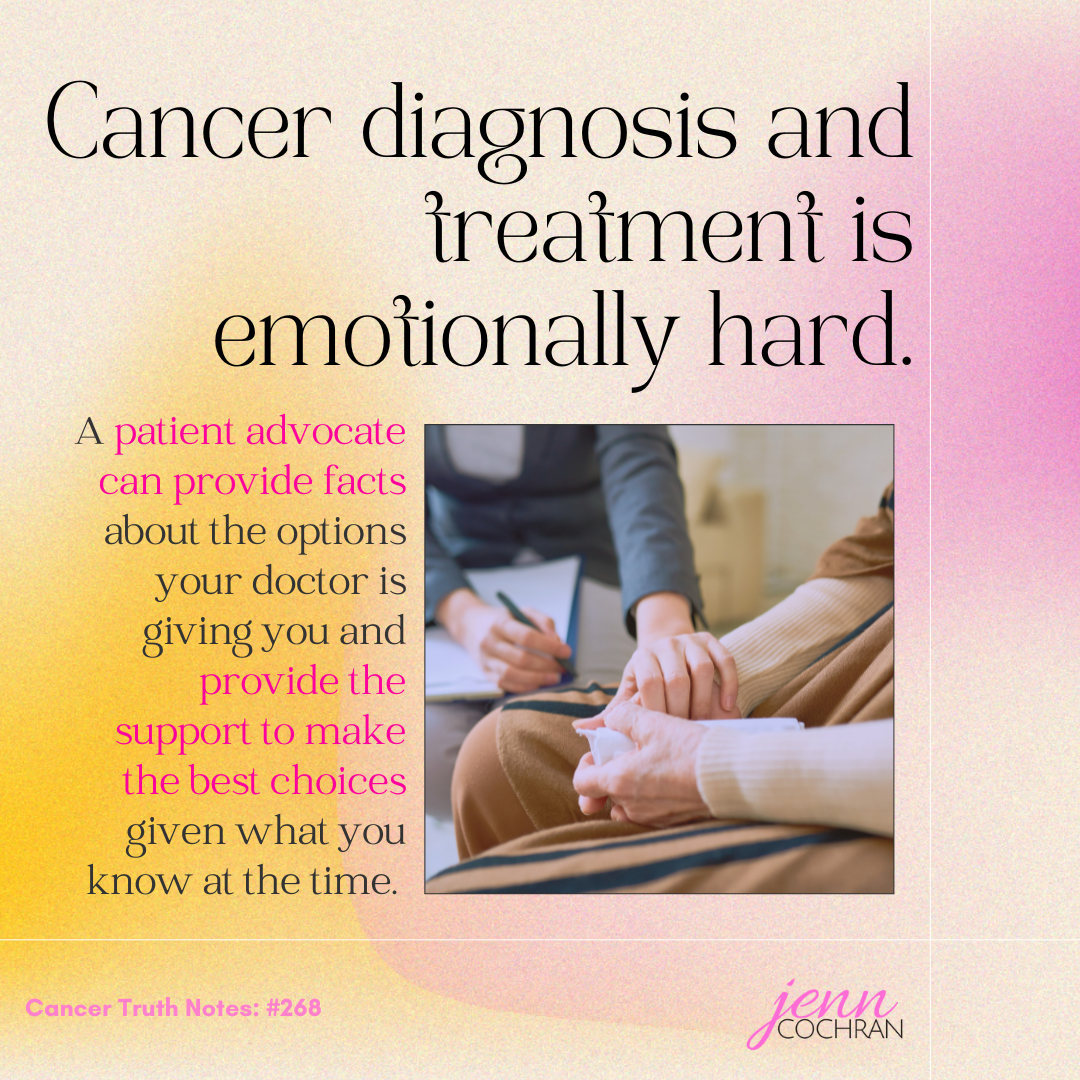 Cancer diagnosis and treatment is emotionally hard. A patient advocate can provide facts about the options your doctor is giving you and provide the support to make the best choices given what you know at the time.
 Most people do not know the details about different types of cancer, unless they have been there. Patient advocates are trained to find out what you need to know if they have not already navigated patients just like you.
Navigating an initial diagnosis or a recurrence is emotional. There is fear, anger, and too much questioning why this is happening. A patient advocate can be an educated voice of reason to help you understand the choices in front of you and guide you during this difficult time.
Did you work with a patient advocate? Did you know they existed?
Continue the conversation in the facebook group Surviving is JUST the Beginning or follow me on Instagram.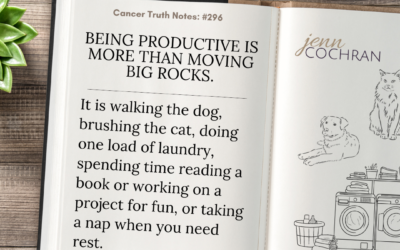 Cancer Truth Note: #296 Being productive is more than moving the big rocks. It is walking the dog, brushing the cat, doing one load of laundry, spending time reading a book or working on a project for fun, or taking a nap when you need rest. A cancer diagnosis often...
read more