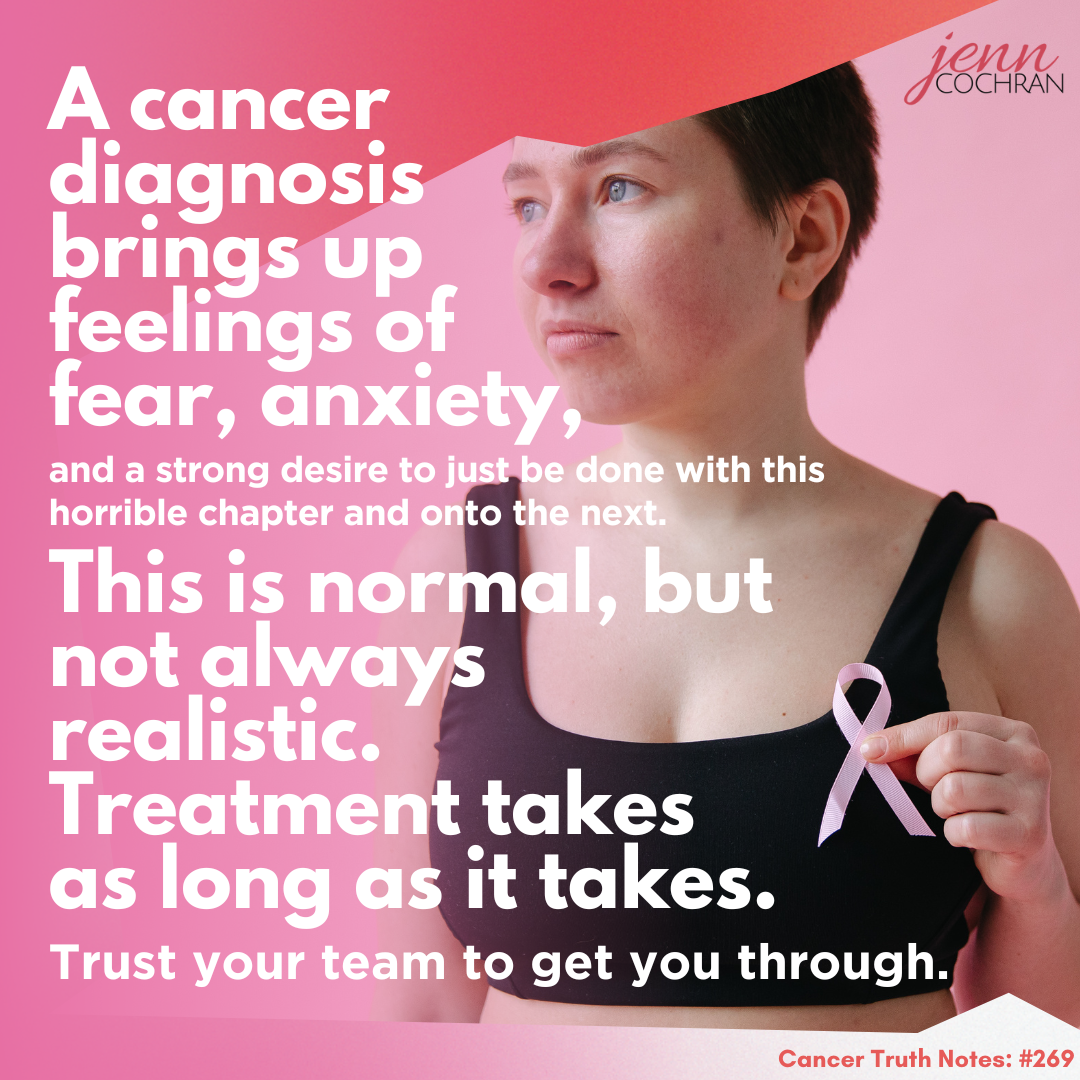 A cancer diagnosis brings up feelings of fear, anxiety, and a strong desire to just be done with this horrible chapter and on to the next. This is normal, but not always realistic. Treatment takes as long as it takes. Trust your team to get you through. 
I hear this a lot. I just want to be done. Done with treatment. Done with follow up appointments. Done with all this constant blood work. 
I get it. It is a lot! Sometimes it is painful and stressful and hard. It can feel never ending.
Unfortunately, it takes as long as it takes. Remember that it is taking as long as it takes because that is what science believes today is the course of treatment to get you well.
What if when you feel that way you flip the story. Instead of "this is awful, I hate this". Tell yourself a new story. A story where every treatment is getting you closer to taking a great trip or making new memories with family and friends. Now that we are post COVID restriction, maybe turn your treatments into an opportunity to spend a couple hours with a friend. 
What changes if you embrace the process?
Continue the conversation in the facebook group Surviving is JUST the Beginning or follow me on Instagram.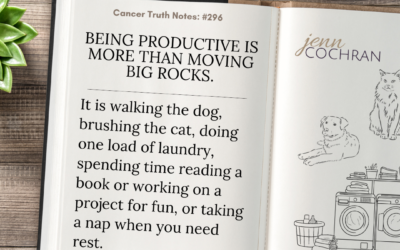 Cancer Truth Note: #296 Being productive is more than moving the big rocks. It is walking the dog, brushing the cat, doing one load of laundry, spending time reading a book or working on a project for fun, or taking a nap when you need rest. A cancer diagnosis often...
read more