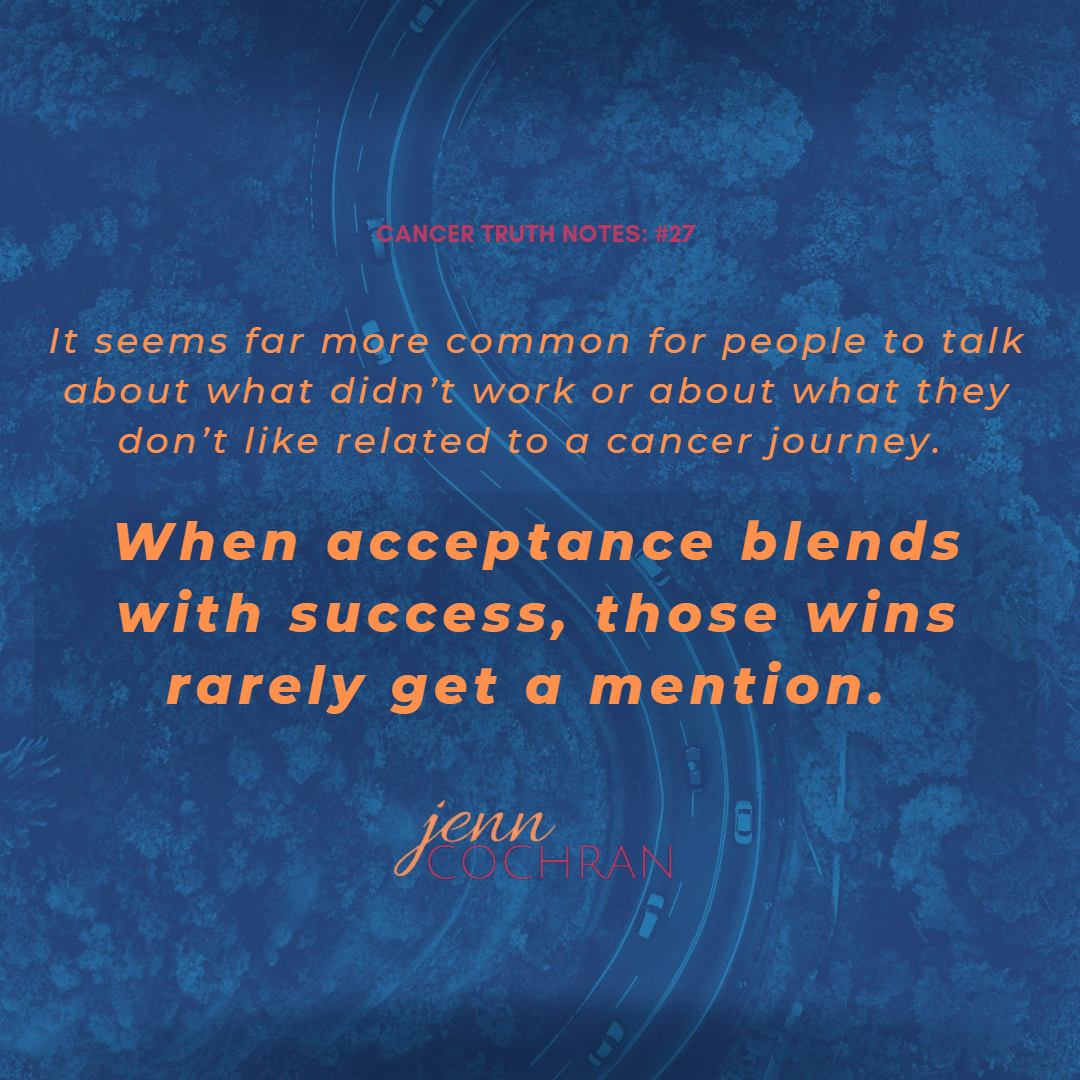 It seems far more common for people to talk about what didn't work or about what they don't like related to a cancer journey. When acceptance blends with success, those wins rarely get a mention.
Shortly after my reconstruction was finished, I made a new friend. She was new on the cancer path and struggling to make a decision. We met for tea and talked for a long time. She said I was the only person who she had heard from that was happy with my reconstruction. Another client came in one day and said, "thank goodness I didn't get a bilateral mastectomy. I was at a meeting last night and everyone there who had that surgery is completely unhappy."
Aside from the fact that they were attached to me, I wasn't that attached to my breasts. Removing them was a means to preserve my life and possibly reduce my risk for future recurrence. I was 100% ok with that. Now, do I wish I knew in advance that I may have chronic pain? Sure. It would not have changed my choice and it doesn't change the fact that I am happy with the results.
I do believe acceptance of what you can't change plays a big part in this. You can't turn back the clock. You may not like it, but we are where we are, and the only way forward is through. Working through the feelings and processing the experience is important. Without that the anger and sadness and unsettled feelings stay and can anchor you to that place. Is there a past situation that is keeping you anchored?
Continue the conversation in the facebook group Surviving is JUST the Beginning or follow me on Instagram.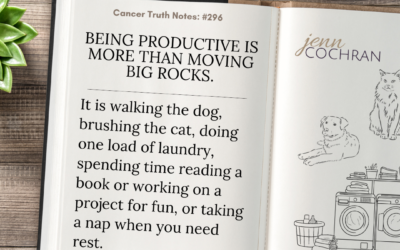 Cancer Truth Note: #296 Being productive is more than moving the big rocks. It is walking the dog, brushing the cat, doing one load of laundry, spending time reading a book or working on a project for fun, or taking a nap when you need rest. A cancer diagnosis often...
read more