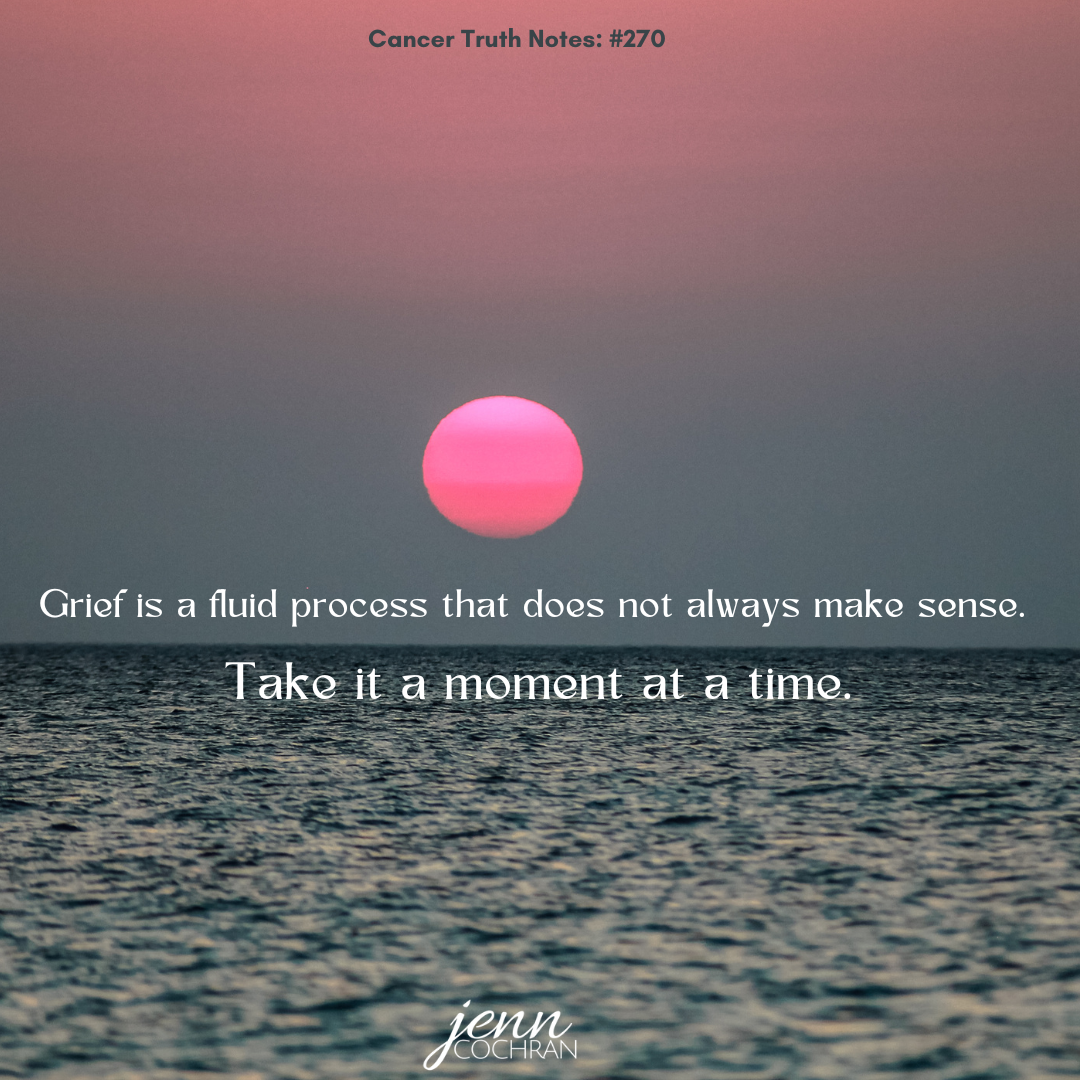 Grief is a fluid process that does not always make sense. Take it a moment at a time. 
Grief is a part of life. We grieve the loss of people, pets, body parts, paths not taken, etc. Every loss manifests grief in different ways and sometimes it hits us from out of the blue.
Grief takes as long as it takes. Be kind to yourself.
When you are able to, tell others what helped and what didn't.
It is a bit like all the things we hear when sharing about a cancer diagnosis. I really believe everyone means well in their responses. People just don't know what is helpful and what isn't unless we tell them how something affected us.
Know that your process is perfect and you are doing your best.
Did you find grief in strange places during your cancer journey?
Continue the conversation in the facebook group Surviving is JUST the Beginning or follow me on Instagram.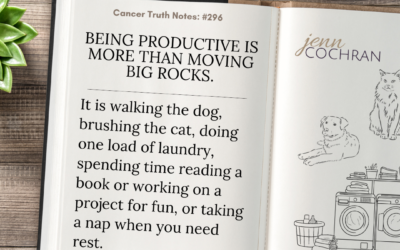 Cancer Truth Note: #296 Being productive is more than moving the big rocks. It is walking the dog, brushing the cat, doing one load of laundry, spending time reading a book or working on a project for fun, or taking a nap when you need rest. A cancer diagnosis often...
read more