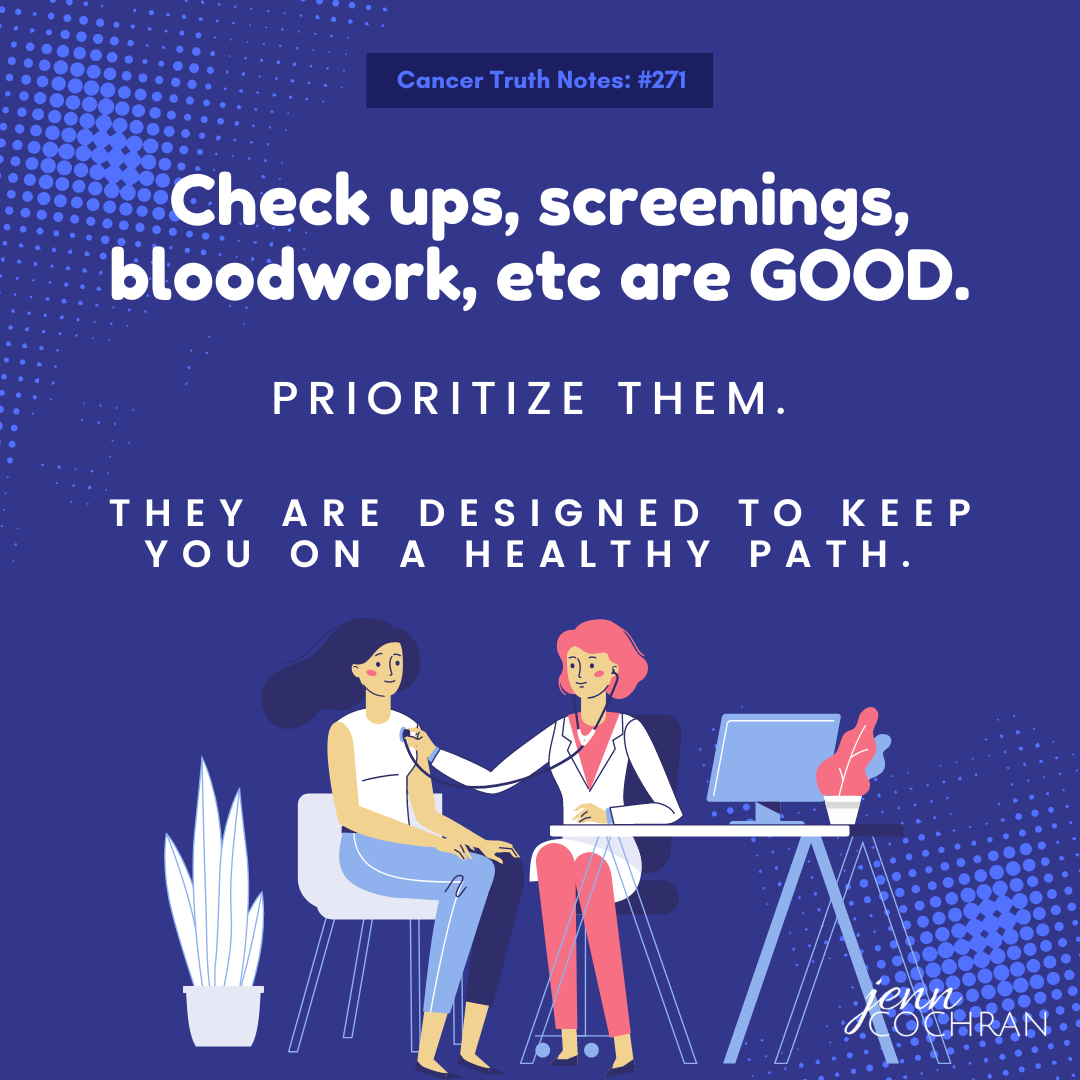 Check ups, screenings, bloodwork, etc are GOOD. Prioritize them. They are designed to keep you on a healthy path. 
The number of doctors we have after a cancer diagnosis can sometimes seem overwhelming. You may have primary care, oncologist, radiation oncologist, cardiologist, dermatologist, plastic surgeon, general surgeon or breast surgeon. Feel free to drop any I missed in the comments.
In cancer truth note #269 I shined a spotlight on the fact that we just want to be done with appointments. The reality is these appointments are keeping us healthy. Monitoring our health post active treatment is the best way to stay healthy and to catch any recurrence or new health challenges as soon as possible. We know early detection is the best defense. So keep up with those appointments.
Remember they are there to keep you healthy!
Have you found yourself frustrated with "too many" appointments?
Continue the conversation in the facebook group Surviving is JUST the Beginning or follow me on Instagram.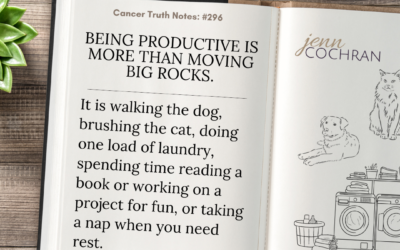 Cancer Truth Note: #296 Being productive is more than moving the big rocks. It is walking the dog, brushing the cat, doing one load of laundry, spending time reading a book or working on a project for fun, or taking a nap when you need rest. A cancer diagnosis often...
read more