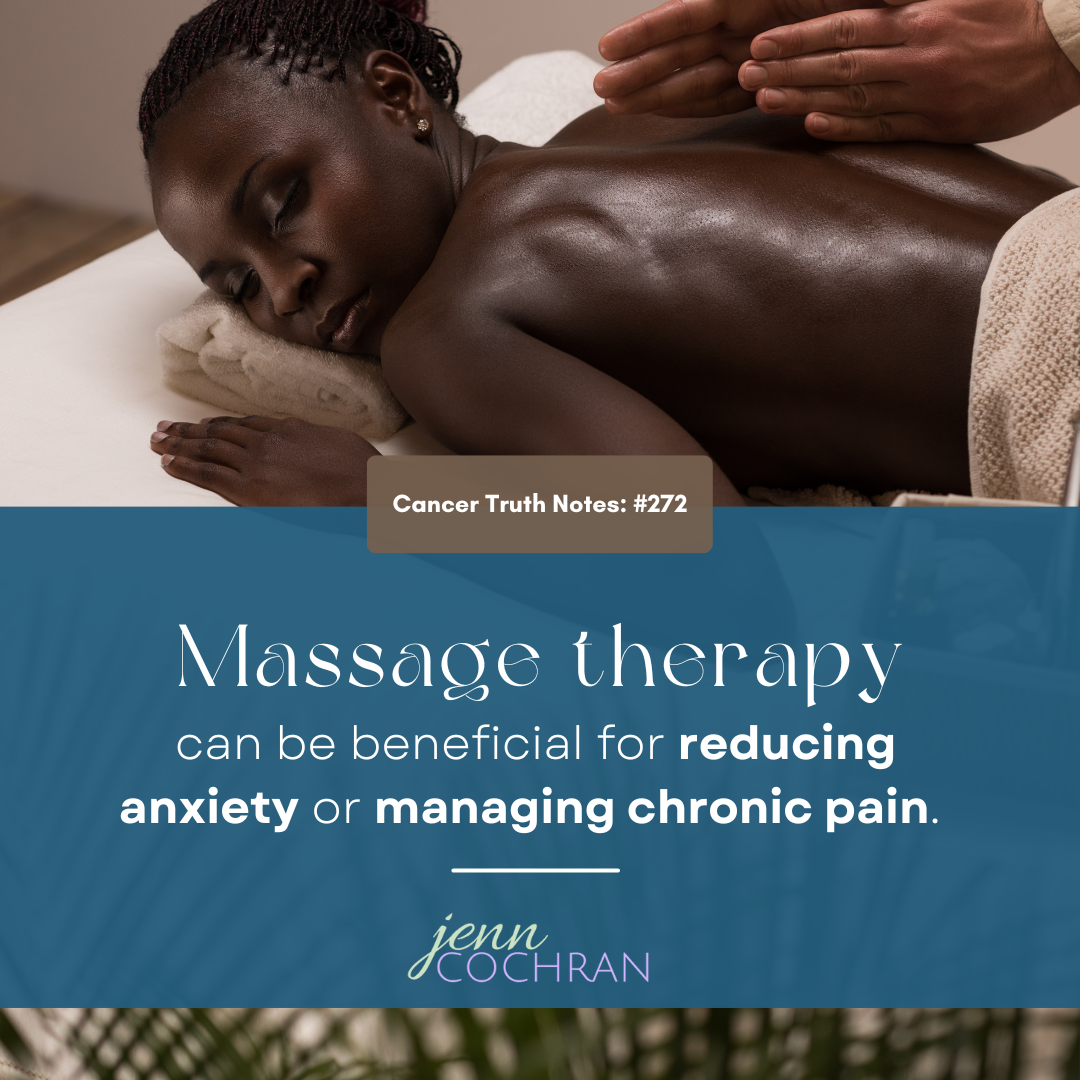 Massage therapy can be beneficial for reducing anxiety or managing chronic pain. 
Massage therapy is a great tool for reducing chronic pain, managing anxiety, and treating lymphedema. Before seeking out a massage therapist during treatment, make sure your doctors will provide clearance.
If you are done with active treatment, your doctor or PT may be able to recommend someone that specializes in working with cancer survivors.
There are many different specialities. Different massage therapy approaches help the body in different ways. 
If you have scar tissue causing you pain and you are more than 8 weeks post surgery with doctor clearance. Targeted scar tissue work can help to reduce chronic pain.
 If you are feeling anxious, a Swedish massage for relaxation or lymphatic work may be  the best to reduce anxiety.
If you had lymph nodes removed or received radiation treatment consult a massage therapist who is also a certified lymphedema therapist or an LMT CLT. Lymphatic massage on a healthy intact lymphatic system is not the same as lymphatic massage for a lymphatic system that is missing lymph nodes or has been impacted by radiation.
If you are a caretaker, taking a couple of hours to receive massage therapy and reduce your own stress and anxiety may be essential care for yourself.
Knowing your massage therapist has worked with  people who look like you and that they have experience with your condition is important.
Have you worked with a massage therapist since your treatment?
Continue the conversation in the facebook group Surviving is JUST the Beginning or follow me on Instagram.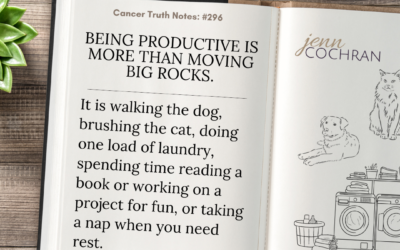 Cancer Truth Note: #296 Being productive is more than moving the big rocks. It is walking the dog, brushing the cat, doing one load of laundry, spending time reading a book or working on a project for fun, or taking a nap when you need rest. A cancer diagnosis often...
read more