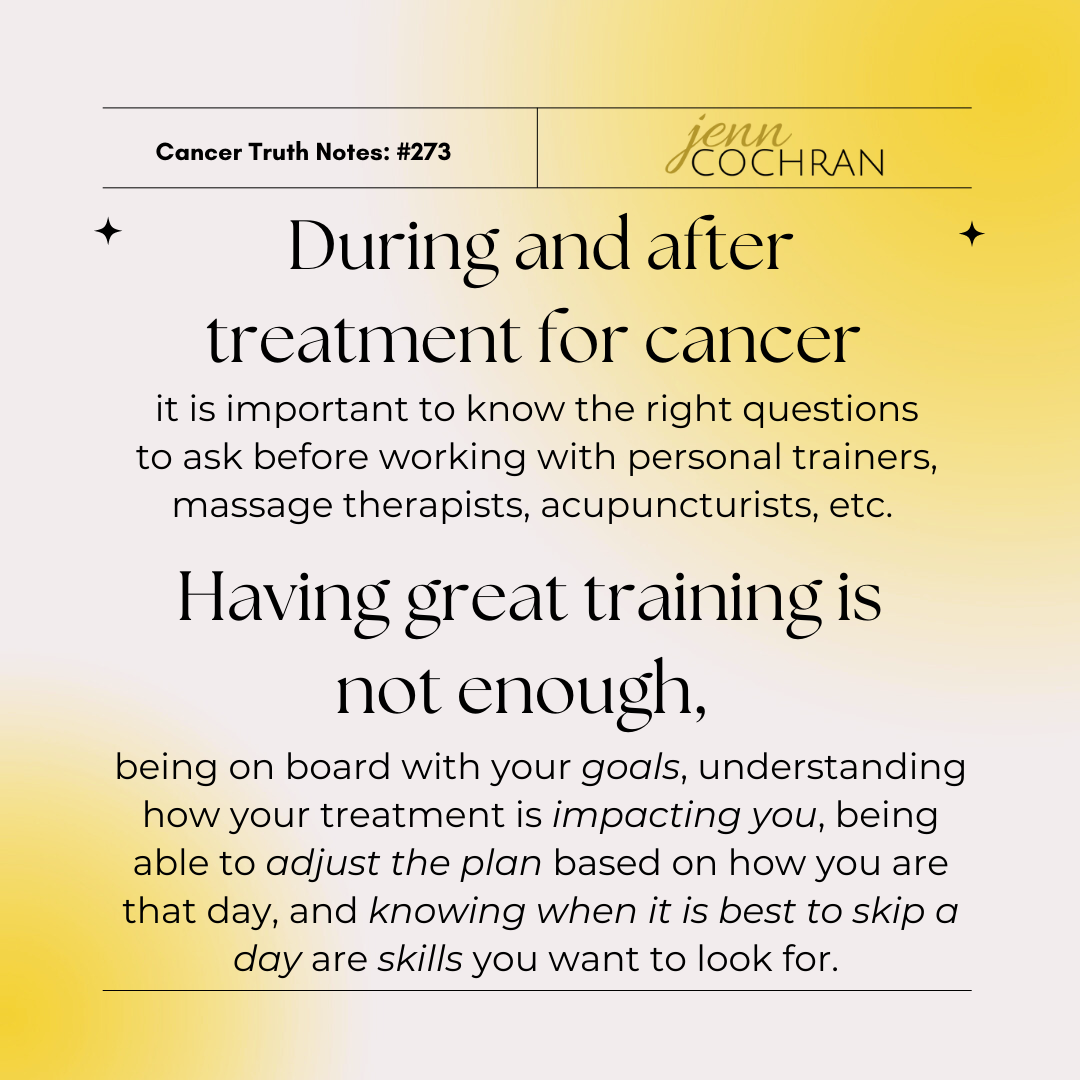 During and after treatment for cancer it is important to know the right questions to ask before working with personal trainers, massage therapists, acupuncturists, etc. Having great training is not enough, being on board with your goals, understanding how your treatment is impacting you, being able to adjust the plan based on how you are that day, and knowing when it is best to skip a day are skills you want to look for. 
 Licensed massage therapists and personal trainers go through rigorous training. Not all practitioners have the same skills and experiences.
The first question to ask is have you worked with someone with fill in the blank with your condition(s)?
After a cancer diagnosis or autoimmune diagnosis we may need more support to meet our goals or to get to a place where we can manage chronic pain or other physical challenges.
Having a guide that understands the dos and the don'ts and can guide you properly is important for both physical and mental wellbeing.
Have you worked with someone great? Did you ask a lot of questions before? How did you make your choice?
Continue the conversation in the facebook group Surviving is JUST the Beginning or follow me on Instagram.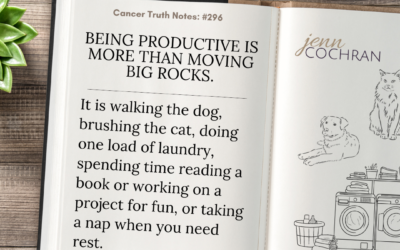 Cancer Truth Note: #296 Being productive is more than moving the big rocks. It is walking the dog, brushing the cat, doing one load of laundry, spending time reading a book or working on a project for fun, or taking a nap when you need rest. A cancer diagnosis often...
read more